Disclaimer : cette review n'est pas un placement de produits, j'ai payé pour les t-shirts et la livraison.
En 2020, j'ai découvert deux séries de romans fantastiques qui sont devenues de vraies coups de coeur.
D'un côté, Six of Crows de Leigh Bardugo (j'étais un peu en retard, le premier tome a déjà quelques années) dont une adaptation est prévue sur Netflix en avril 2021.
De l'autre, From Blood and Ash de Jennifer L. Armentrout (l'article dédié arrive très vite !).
Après la lecture de ces deux séries que j'ai découvert à un mois d'intervalle, j'étais quelque peu dans une phase de gueule de bois de ces livres. Je ne sais pas si vous connaissez ce sentiment, vous avez envie de lire quelque chose d'aussi génial mais tout vous ramène à ce(s) livre(s). Vous êtes encore dans cet univers et vous n'arrivez pas à en décrocher.
J'ai donc erré sur Etsy à la recherche de produits ou de goodies pour soigner mon côté groupie et je suis tombée sur la boutique Etsy The Dear Writer Co qui propose de nombreux vêtements (sweat, t-shirts etc.) avec des citations et/ou des symboles tirés de livres fantastiques (et pas seulement). Sa boutique regorgeait de produits qui m'ont tapé dans l'oeil mais mon choix s'est finalement porté sur ces deux produits :
J'ai passé commande mi-décembre et j'ai eu la surprise de voir que les frais de port n'étaient pas dégressifs en fonction du nombre de produits commandés. J'ai donc payé les mêmes frais de port pour chaque t-shirt. Mais cela peut se comprendre, après tout les produits viennent des Etats-Unis et on parle ici d'une petite boutique Etsy et non d'une grande entreprise.
Le colis a mis longtemps à arriver, je ne l'ai reçu que cette semaine soit environ un mois et demi après la commande mais cela n'a aucun rapport avec la boutique. Le colis venait de loin à une période de l'année très chargée.
J'ai suivi mon colis via le suivi mis en place par Etsy et au bout de deux semaines sans que le colis ne bouge du lieu de dépôt, j'ai contacté la propriétaire de la boutique pour savoir si elle savait où se trouvait le colis. Elle m'a répondu tout de suite et m'a rassurée en me disant que souvent le colis qui partent à l'international ont une étiquette modifiée, donc le numéro de suivi que j'avais n'était plus le bon. Elle a même proposé d'appeler le centre de tri pour moi. Vraiment adorable !
Au final, j'ai donc reçu mon colis au bout d'un mois et demi, je le réitère, le délai est lié aux services postaux, elle a posté mon colis très rapidement (moins d'une semaine après ma commande).
Il était très joli et bien emballé :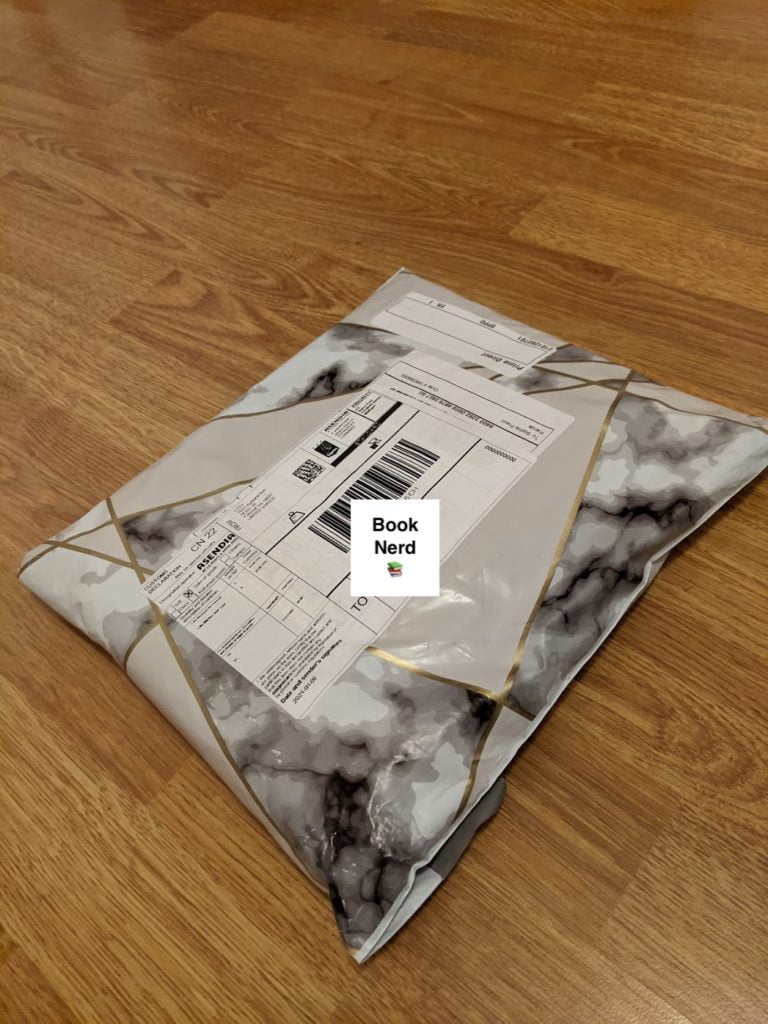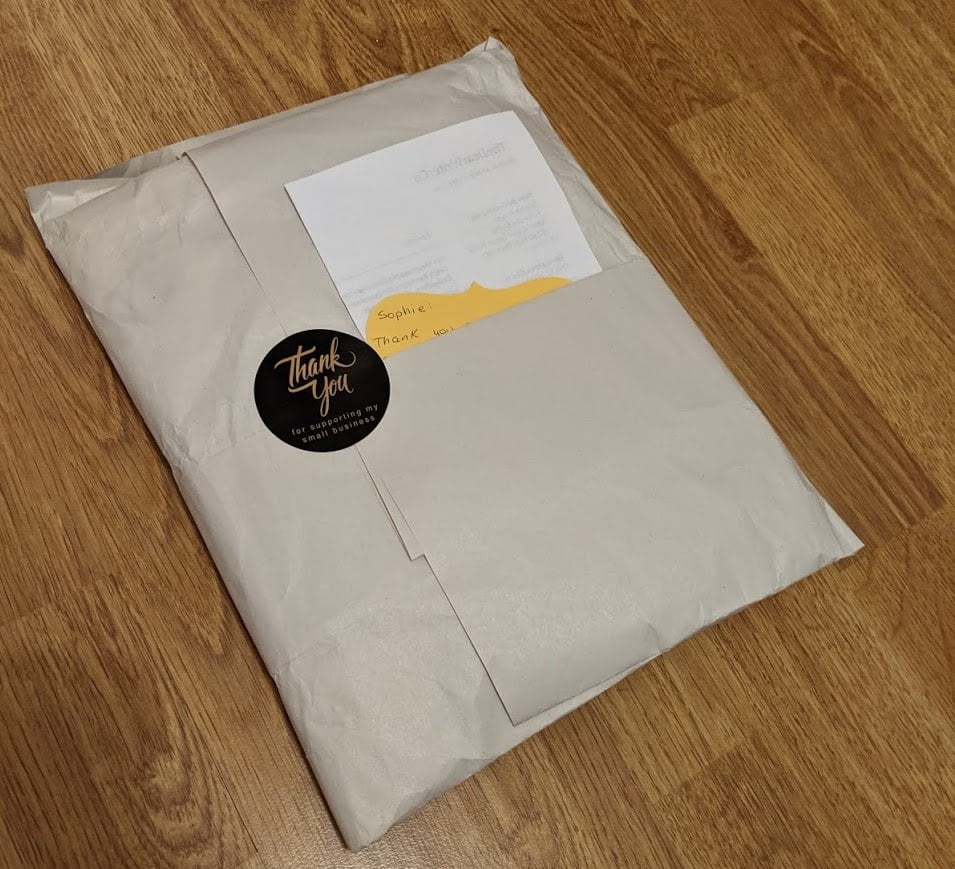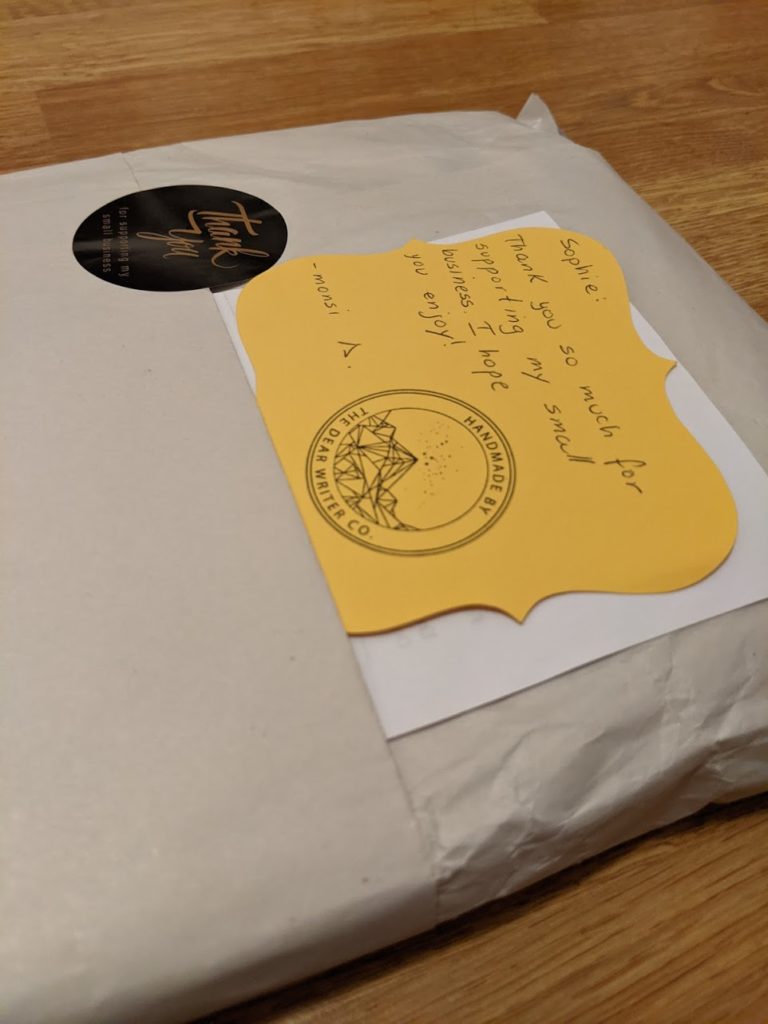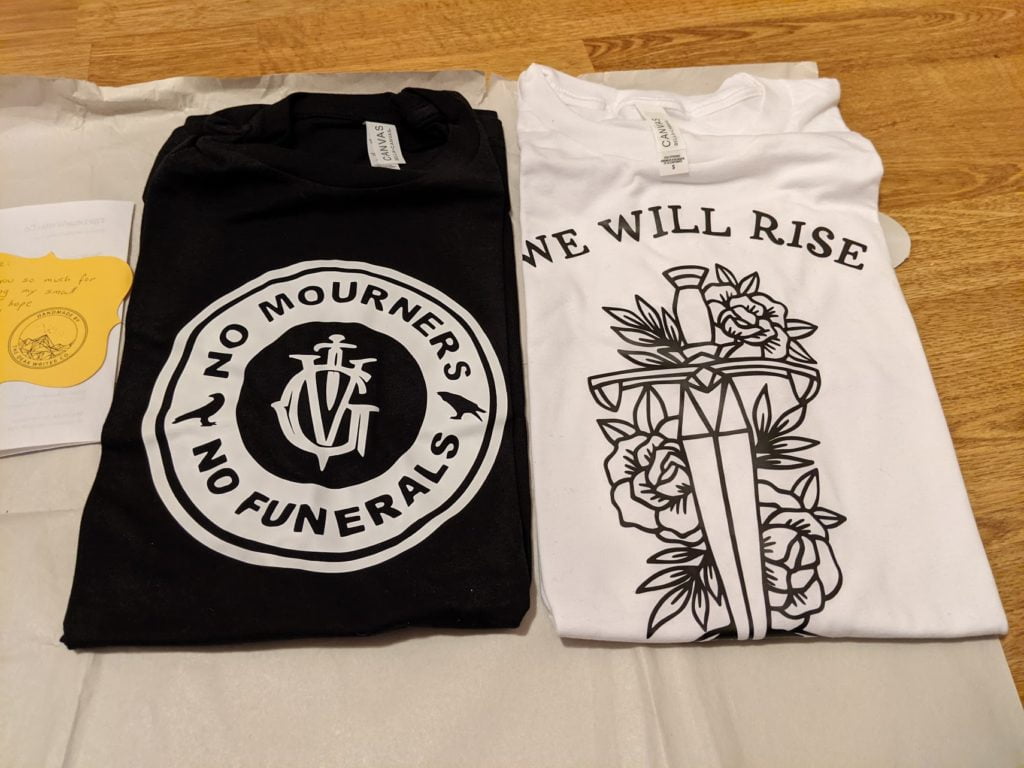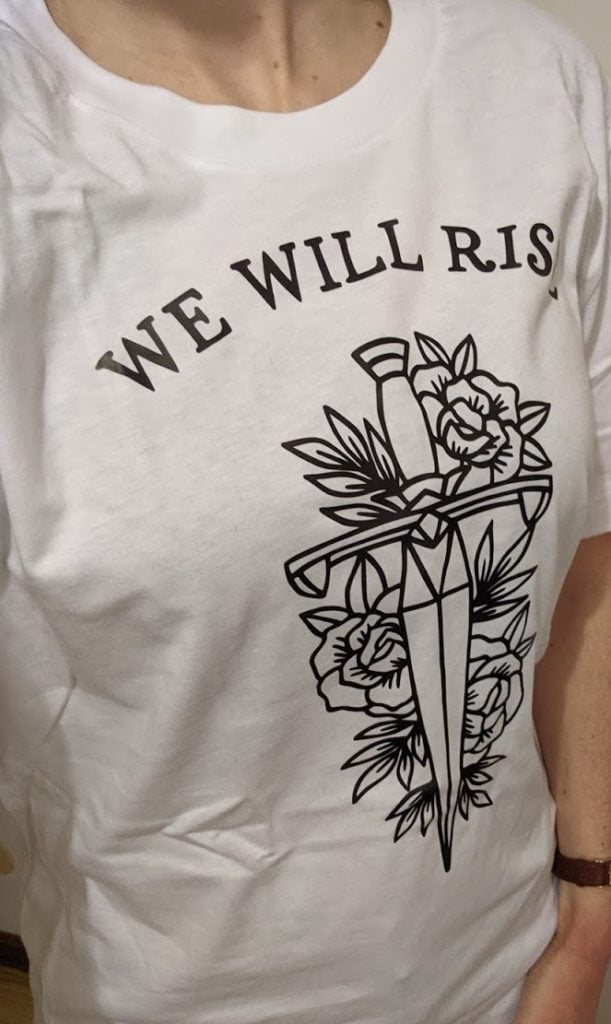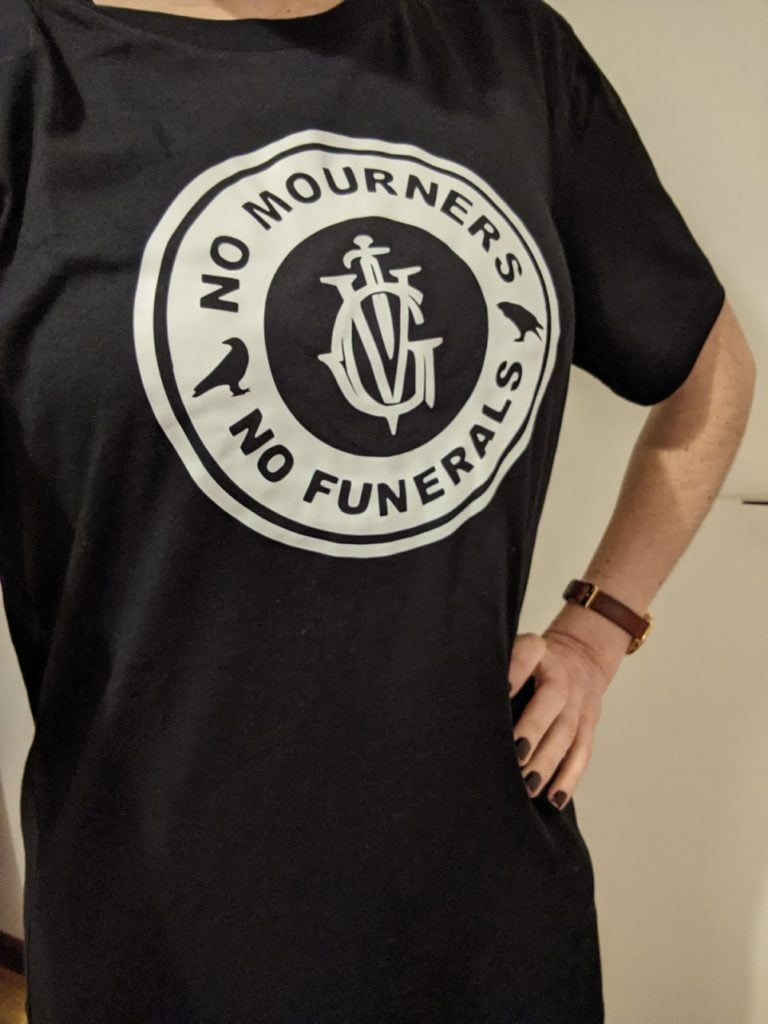 Je suis plutôt petite et pas très épaisse, j'ai pris du S et ils taillent assez grand. Donc si vous hésitez entre deux tailles, privilégiez une taille plus petite.
En définitive, je suis très satisfaite des produits reçus et je n'hésiterais pas à recommander dans sa boutique, j'ai déjà repéré un ou deux sweats qui me font de l'oeil… Et elle a des produits dérivés de plusieurs séries qui sont dans ma pile à lire. Je la suis sur Instagram, je sens que mon portefeuille ne va pas résister longtemps 🙈
Si vous connaissez d'autres boutiques sur Etsy dans le même style (encore mieux si elles sont en France), n'hésitez pas à les partager en commentaires !
Pour en savoir plus :