La version originale – Six of Crows (Six of Crows #1)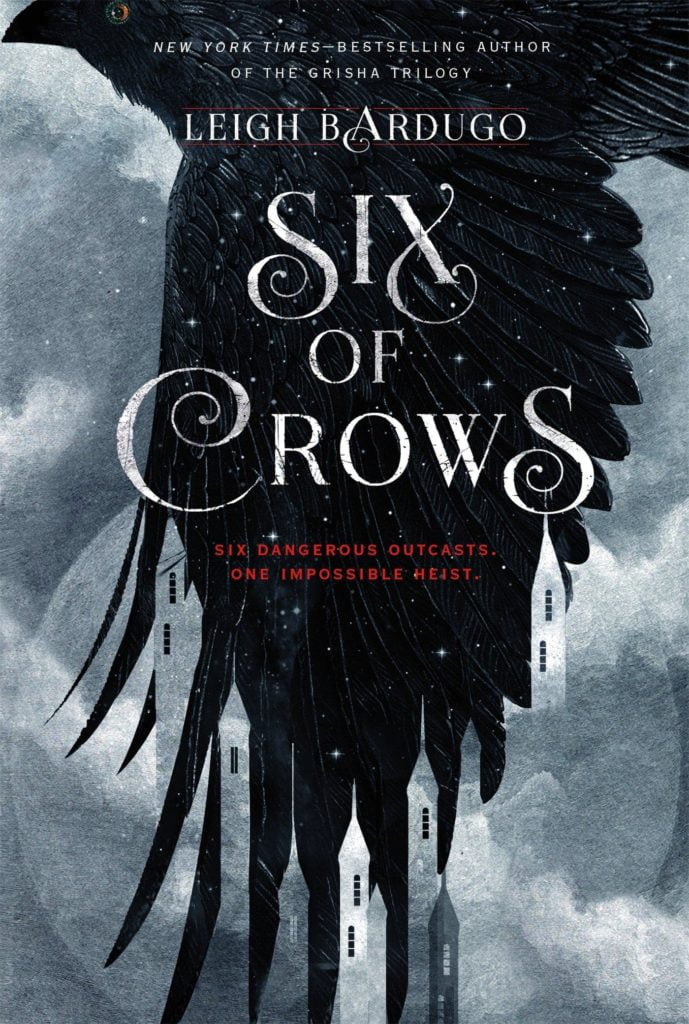 Ketterdam: a bustling hub of international trade where anything can be had for the right price—and no one knows that better than criminal prodigy Kaz Brekker. Kaz is offered a chance at a deadly heist that could make him rich beyond his wildest dreams. But he can't pull it off alone. . . .
A convict with a thirst for revenge

A sharpshooter who can't walk away from a wager

A runaway with a privileged past

A spy known as the Wraith

A Heartrender using her magic to survive the slums

A thief with a gift for unlikely escapes
Kaz's crew is the only thing that might stand between the world and destruction—if they don't kill each other first.
La version française – Six of Crows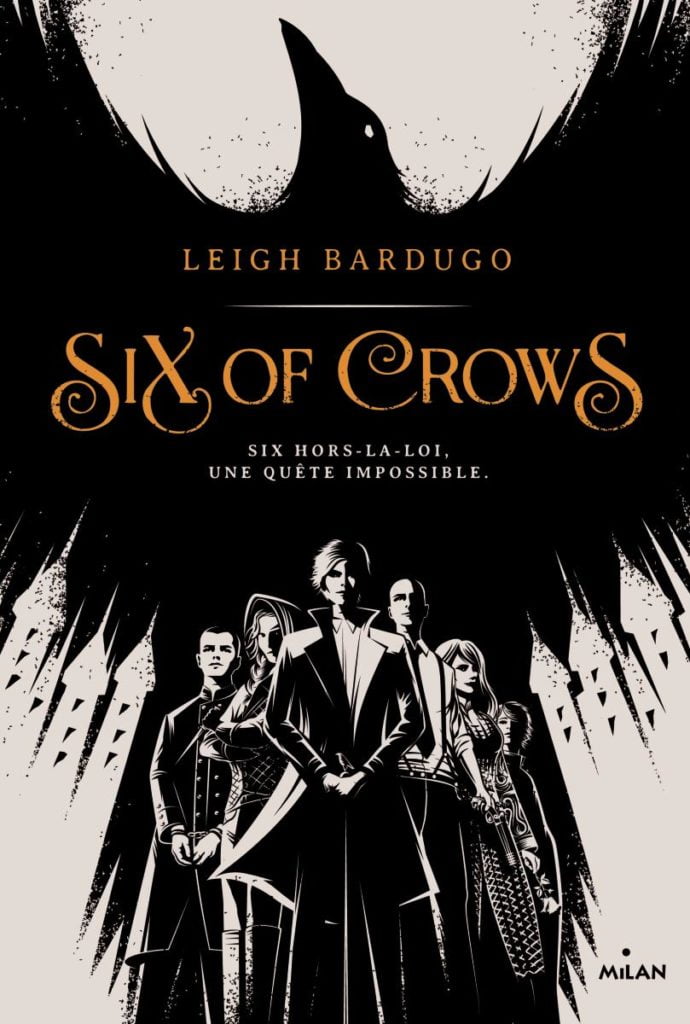 KAZ. INEJ. WYLAN
Un voleur exceptionnel surnommé « Dirtyhands ».
Une espionne défiant les lois de la gravité.
Un fugueur des beaux quartiers.
Un tireur d'élite accro au jeu.
Un soldat assoiffé de vengeance.
Une Grisha aux pouvoirs exceptionnels.
JESPER. MATTHIAS. NINA.
Ensemble, ils peuvent sauver leur monde de la destruction… s'ils ne s'entretuent pas avant.
Mon avis
★★★★★ 5/5 ❤️
Je suis tombée un peu par hasard sur ce livre, une personne le conseillait en commentaire du livre Bridge Kingdom et quand j'ai vu la note moyenne, je me suis laissée tenter !
Qui plus est, Marie Rutotski, auteur de la trilogie the Winner (que j'ai adoré) avait attribué 5/5 à ce roman.
Et très honnêtement, ce livre a TOUT :
Des personnages passionnants, tous plus complexes qu'il n'y paraît, avec leurs qualités et leurs défauts mais tous attachants et bien construits. Et pourtant dieu sait qu'il est compliqué de mener de front autant de personnages ! L'histoire est écrite en multi POV, ce qui peut faire peur mais les chapitres sont courts et on évite le côté « désintérêt pour un personnage » même si, personnellement, je les appréciais tous.
Des dialogues qui font mouche, c'est très rare de trouver des romans où les dialogues sont à la fois drôles, percutants tout en restant naturels. Je me suis trouvée à souligner des extraits du contenus juste parce que j'aimais la façon dont c'était écrit
Une intrigue qui met en haleine : le livre fait presque 400 pages et le rythme est trépidant, on a parfois des retours en arrière pour mieux comprendre les personnages mais encore une fois, le fait que ces chapitres soient courts donnent un vrai rythme au livre. On échappe aussi aux stéréotypes du genre. A chaque fois que je redoutais un élément, l'auteur arrivait à sortir un dénouement bien mieux que ce que j'espérais (ou redoutais).
En bref, je vous conseille vraiment ce livre (sauf en période d'examens car vous aurez du mal à le lâcher). Les personnages sont charismatiques et on n'a aucune envie de les quitter, mon sommeil ne remercie pas l'auteur.
Sur ce, je vous laisse, le tome 2 m'attend. 😉
Je suis prévoyante, je le commence un vendredi soir en confinement !
---
Si vous aimez les Fan Art, vous pouvez retrouver ici ma collection de Fan Art dédiés à Six Of Crows. Je ne les intègre pas volontairement à l'article car certains peuvent inclure des spoilers (je dis ça mais j'en mets quand même un comme illustration)
Si vous connaissez des artistes qui sont inspirés par cette série, n'hésitez pas à les indiquer en commentaires, je complèterais mon tableau Pinterest en créditant bien sûr les auteurs.