Sommaire :
La version originale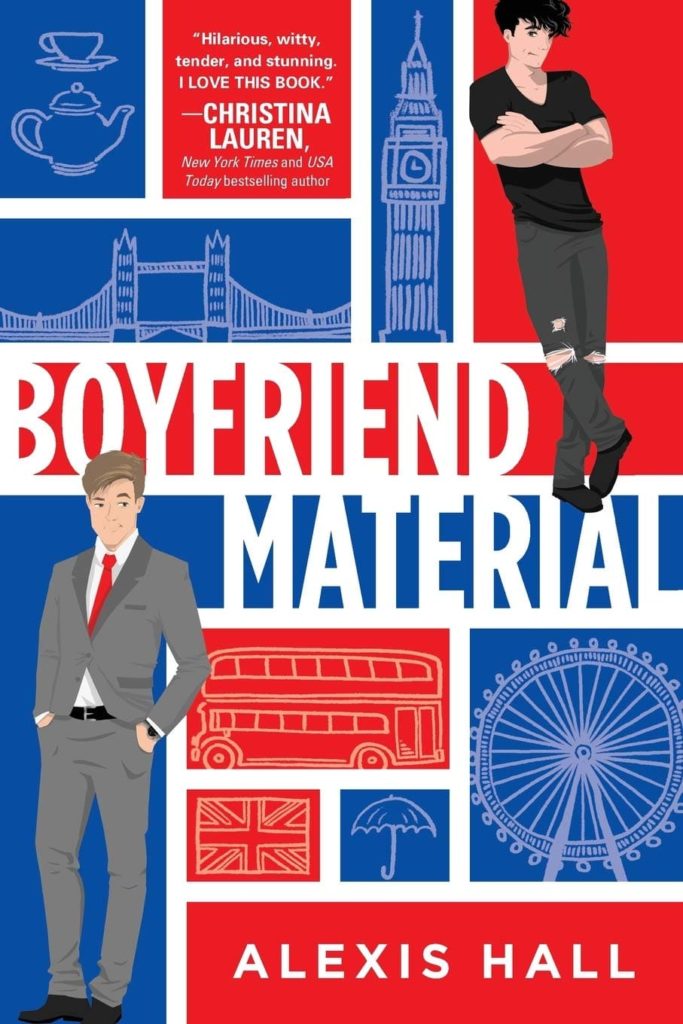 Wanted:
One (fake) boyfriend
Practically perfect in every way
Luc O'Donnell is tangentially–and reluctantly–famous. His rock star parents split when he was young, and the father he's never met spent the next twenty years cruising in and out of rehab. Now that his dad's making a comeback, Luc's back in the public eye, and one compromising photo is enough to ruin everything.
To clean up his image, Luc has to find a nice, normal relationship…and Oliver Blackwood is as nice and normal as they come. He's a barrister, an ethical vegetarian, and he's never inspired a moment of scandal in his life. In other words: perfect boyfriend material. Unfortunately apart from being gay, single, and really, really in need of a date for a big event, Luc and Oliver have nothing in common. So they strike a deal to be publicity-friendly (fake) boyfriends until the dust has settled. Then they can go their separate ways and pretend it never happened.
But the thing about fake-dating is that it can feel a lot like real-dating. And that's when you get used to someone. Start falling for them. Don't ever want to let them go.
La version française
A ma connaissance, le roman n'est pas encore disponible en version française, n'hésitez pas à me le dire s'il a été traduit !
Mon avis
★★★★★ 5/5
Dans la catégorie, les M/M Romance les mieux notées sur Goodreads, je voudrais… Boyfriend Material ! Je me suis lancée dans la lecture de ce livre après avoir vu de nombreuses notes très positives sur Goodreads et j'ai vraiment adoré.
La première partie du livre est tout simplement hilarante, je souris souvent devant mes livres mais j'éclate rarement de rire et là, j'ai vraiment ri à de nombreuses reprises. Les situations, les réflexions, les personnages, de nombreux éléments sont extrêmement drôles. Mention spéciale aux personnages d'Alex qui est tout simplement extraordinaire. Mais ce roman ne se résume pas du tout qu'à ça.
Et là on arrive à la deuxième partie du roman. Que d'émotions ! On a des petits pincements au coeur, des moments de "ooooh" (c'est un oh de mignonnitude). C'est tout plein de moments de vie réunis dans un roman qui se dévore avec plaisir.
Un seul petit bémol et je l'ai vu dans de nombreuses critiques : la fin est très (trop) vite bouclée. On a une histoire qui se construit tout en douceur et une fin très rapide, ça nous laisse sur notre fin. Mais je me suis aperçue après que l'auteur prévoit d'en faire une trilogie (2° tome prévu en 2022 😱 on a le temps de voir venir). Donc peut-être que cette fin va être rattrapée par les deux tomes à paraître. Je serai au rendez-vous en tout cas et ce même si j'ai toujours un peu peur des trilogies (ne casse pas tout Alexis s'il te plaît 🙏🏻 )