La représentation joue un rôle primordial dans l'inclusion alors voici une sélection des meilleures romances où l'un des personnages principaux a un handicap. Surdité, cécité, handicap moteur, mutisme, bégaiement, vous trouverez de nombreux handicaps représentés dans cette liste. Je prépare également une liste des meilleures romances avec un personnage ayant un trouble autistique.
J'aime beaucoup lire des romans avec des personnages qu'on ne voit pas souvent représentés alors n'hésitez pas à soumettre vos recommandations en commentaires.
Bonne lecture !
---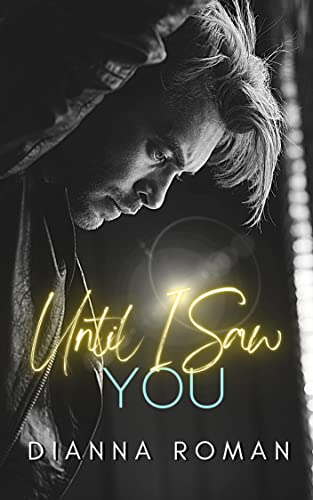 Until I Saw You
Genre : Romance M/M contemporaine
Ma note :
★★★★ 4,5/5
Langue(s) disponible(s) : 🇬🇧
Résumé :
Harper Reid has no money and nowhere to go, but he can't spend one more day under the same roof as his abusive boyfriend. Desperate to start fresh, he takes on a special case through the caregiver agency that contracts him. The client has fired everyone else, but this job includes lodging, so Harper will find a way to make it work until he's back on his feet.
High-flying, eccentric Riley Davenport has lost his sight, effectively clipping the vivacious man's wings. Learning to navigate in darkness is difficult enough without being treated like a house plant by his girlfriend, parents, and friends. The last thing he needs is another pushy caregiver, hovering over him, curtailing the last of his freedom. But Harper Reid is different…very different.
Nervous, quiet, reserved. It's almost like Harper has secrets and is the one who needs to be taught how to live again. And why does he smell like sugar cookies? Men aren't supposed to smell delicious.
Pourquoi c'est bien ?
C'est doux, c'est bienveillant, c'est drôle. Riley est un personnage hilarant qui ne se laisse pas désemparer par la perte de sa vue. Harper est touchant, on a envie de le protéger. Les deux ensemble ? Ils sont irrésistibles.
Attention tout de même aux triggers warnings notamment lié à une ancienne relation abusive et violente.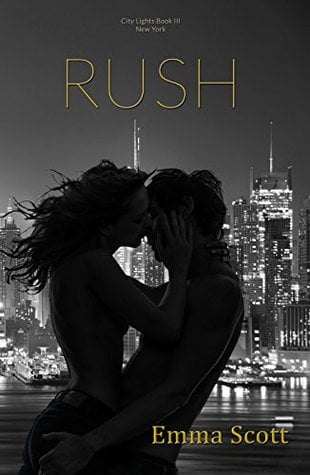 Rush (City Lights Series #3)
Genre : Romance contemporaine
Ma note :
★★★★ 4/5
Langue(s) disponible(s) : 🇬🇧 🇫🇷
Titre français : Rush
Résumé :
Charlotte Conroy, violoniste de Juilliard, était sur le point de connaître la grandeur lorsque la tragédie abattit ses ailes sombres, écrasant ses espoirs et brisant son cœur. La musique qui chantait dans son âme s'est tue, et elle est sur le point de poser définitivement son violon. Pour payer les factures, elle accepte un emploi d'assistante personnelle pour un jeune homme amer et en colère qui a été handicapé par un horrible accident…
Noah Lake était un athlète de sport extrême, journaliste et photographe. Il a parcouru le monde à la recherche de sa prochaine montée d'adrénaline, jusqu'à ce qu'un plongeon le laisse dans le coma. Il se réveille pour constater que sa carrière est terminée, ses rêves brisés, son monde d'une noirceur sans fin qui ne s'éclaircira jamais.
Charlotte commence à voir que derrière l'extérieur colérique et cassant de Noah se cache un jeune homme qui souffre. Elle est déterminée à lui montrer que sa vie n'est pas finie, qu'il a beaucoup de raisons de vivre, n'imaginant pas qu'elle deviendrait la seule lumière dans ses ténèbres, ou qu'il l'aiderait à trouver la musique dans les siennes.
La vie qu'il a connue est terminée. La vie qu'elle veut est juste hors de portée.
Ensemble, ils doivent affronter leurs peurs et redécouvrir ce que signifie vivre réellement.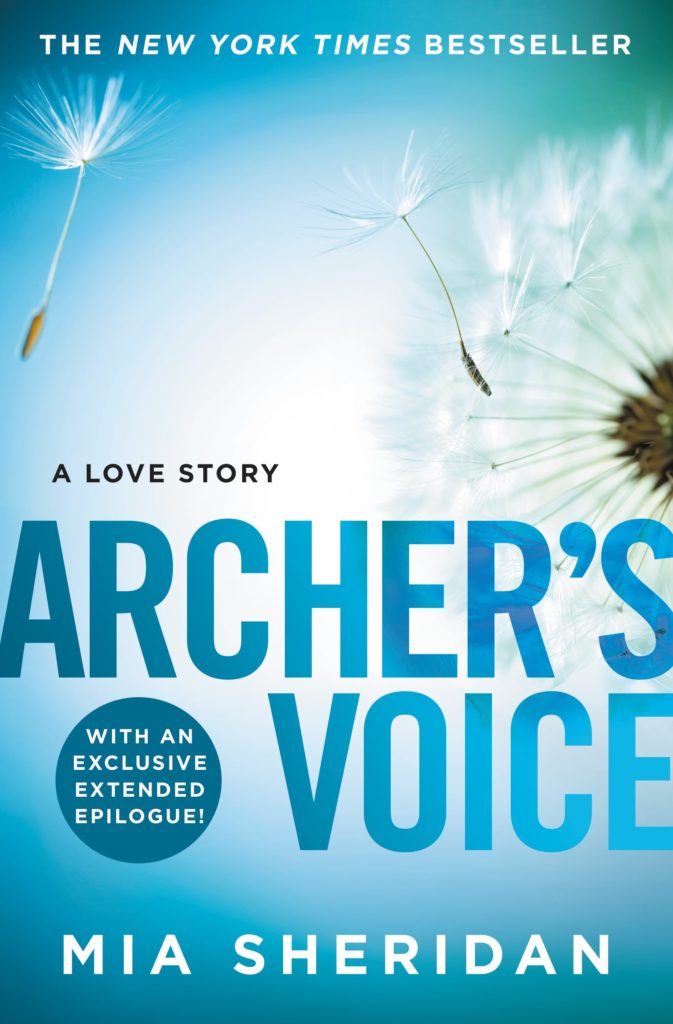 Archer's Voice
Genre : Romance contemporaine
Ma note :
★★★ 3,5/5
Langue(s) disponible(s) : 🇬🇧 🇫🇷
Titre français : Archer's Voice
Résumé :
Quand Bree Prescott arrive dans la petite ville du Maine, elle espère y trouver la paix qu'elle recherche désespérément. Elle est là pour oublier le traumatisme qu'elle a subi dans sa ville natale et recommencer une nouvelle vie.
Mais à peine installée dans sa nouvelle maison près du lac, elle va croiser Archer Hale, un homme solitaire et mystérieux, qui cache au fond de lui une profonde souffrance. Un homme que personne ne voit, un homme sans voix.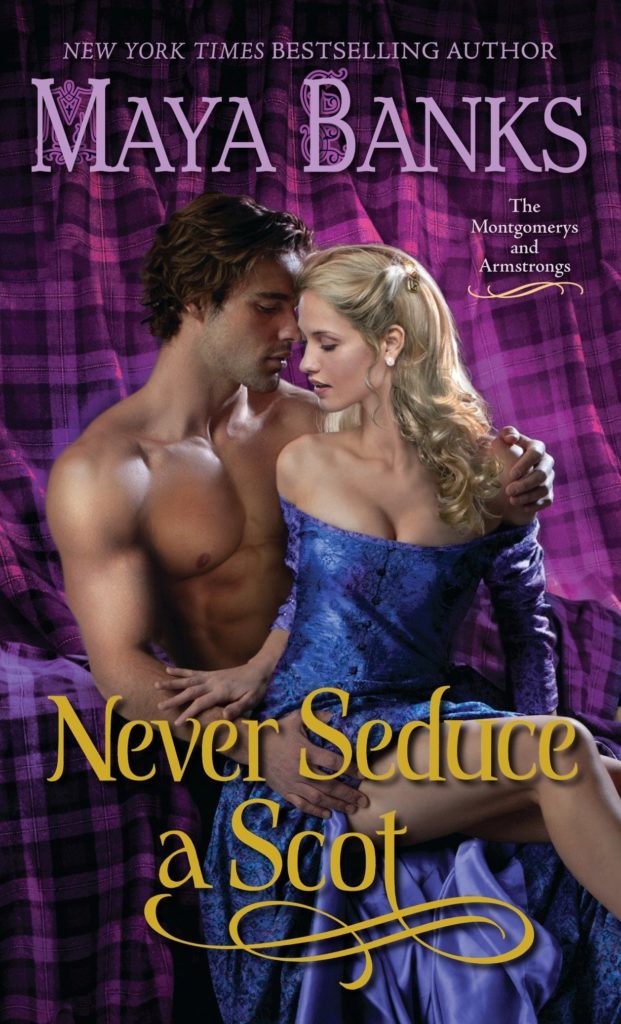 Never Seduce a Scot (The Montgomerys and Armstrongs #1)
Genre : Romance historique
Ma note :
★★★★ 4/5
Langue(s) disponible(s) : 🇬🇧
Titre français : Au-delà des mots
Résumé :
Coup de tonnerre dans les Highlands : pour rétablir la concorde entre deux puissants suzerains, le roi ordonne le mariage d'Eveline Armstrong et Graeme Montgomery. Ce dernier est atterré. Épouser la fille de son pire ennemi, une gamine qu'on dit retardée? Inconcevable! Seulement, on ne désobéit pas au roi.
Graeme se soumet et ne tarde pas à découvrir que son épouse, loin d'être idiote, est simplement sourde suite à un accident. Et elle est si belle qu'il a soudain hâte de l'emmener dans son lit. Mais saura-t-il la protéger contre la haine meurtrière de son clan?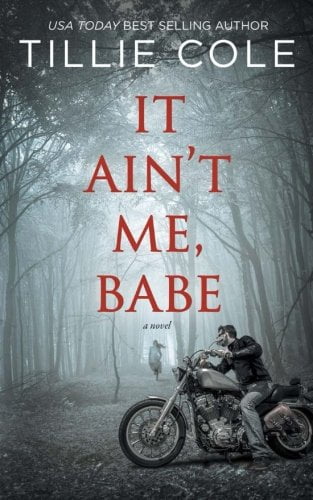 It Ain't Me Baby
Genre : Dark Romance
Ma note :
★★★★★ 5/5
Langue(s) disponible(s) : 🇬🇧 🇫🇷
Titre français : Hors-la-loi
Résumé :
River Styx, un biker-né, souffre d'un terrible défaut d'élocution. Alors qu'il est encore enfant, il rencontre une étrange petite fille, dans une forêt derrière une clôture, et réussit à lui parler. Troublé, il l'embrasse avant qu'elle prenne la fuite.
Des années plus tard, Styx est à la tête du gang des Hades Hangmen et pense ne jamais revoir cette fille dont le souvenir le hante. Jusqu'à ce qu'il la retrouve inconsciente derrière son club. La jeune femme a fui la secte dans laquelle elle a grandi et Styx lui offre ses bras protecteurs.
Mais peut-elle trouver sa place dans cet univers de hors-la-loi ?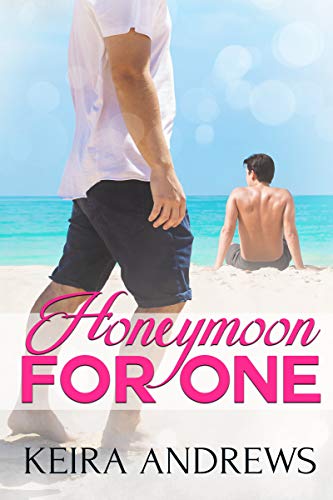 Honeymoon for One
Genre : M/M Romance Contemporaine
Ma note :
★★★★ 4/5
Langue(s) disponible(s) : 🇬🇧 🇫🇷
Titre français : Lune de miel en solitaire
Résumé :
Trahi la nuit avant son mariage par le prétendu garçon de ses rêves, Ethan Robinson décide de partir seul en lune de miel à l'autre bout du monde. Malentendant et toujours aux prises avec les répercussions de sa surdité tardive, il se sent douloureusement isolé, le cœur brisé, alors qu'il voyage seul.
Clay Kelly ne s'attendait pas à devoir recommencer sa vie à quarante ans passés. Aujourd'hui, ses enfants sont grands, son ex-femme s'est remariée et lui-même a quitté sa ville rurale de l'Outback pour une nouvelle carrière de chauffeur de bus touristique sur la côte est de l'Australie. Et si parfois il se sent un peu seul, ce n'est pas la fin du monde.
Mais petit à petit, les deux hommes vont se lier d'amitié. Et à mesure que les jours s'écoulent et que leur relation se développe, des désirs longtemps refoulés refont surface. Pourtant, alors que le temps passe, ni l'un ni l'autre ne veut que cette lune de miel se termine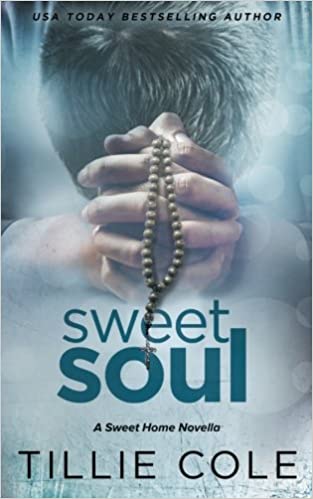 Sweet Soul (Sweet Home #4)
Genre : Romance Contemporaine
Ma note :
★★★★★ 5/5
Langue(s) disponible(s) : 🇬🇧
Résumé :
One shy lost soul. One silent lonely heart. One love to save them both.

Life has never been easy for twenty-year-old Levi Carillo. The youngest of the Carillo boys, Levi is nothing like his older brothers. He isn't dark in looks or intimidating to everyone he meets. In fact, he's quite the opposite. Haunted by a crippling shyness and the tragic events of his past, Levi spends his days with his head buried in his books or training hard for his college football team. Too timid to talk to girls, Levi stays as far away as possible and completely on his own… until he saves the life of a troubled pretty blonde, a troubled pretty blonde that might just be the exception to his rule.

Elsie Hall is homeless. Or at least that's all anyone ever sees. Every day is a fight for survival on the cold streets of Seattle, every day a struggle to find food and keep warm. Alone in life—a life that's dangerous and cruel—her will to keep going is an ever-losing battle. In her world of silence, Elsie has given up hope that her life will contain anything but constant struggle and pain… until the beautiful boy she has severely wronged comes to her rescue at precisely the right time.
---
Cette liste est encore courte et a vocation à grandir. Si vous avez des recommandations de romances, n'hésitez pas à les indiquer en commentaires !