On retrouve souvent le mâle alpha dans les romances. Et parfois on tombe sur un héros timide et effacé mais ô combien attachant. Voici ma sélection de romances avec un héros timide !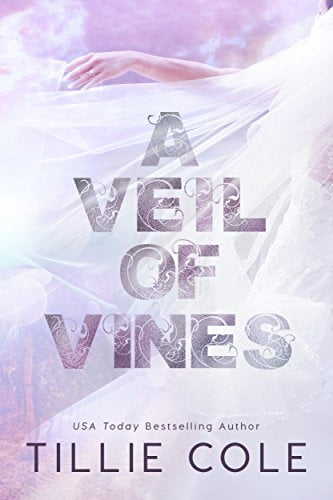 A Veil of Vines
Ma note :
★★★★ 4/5
Langue(s) disponible(s) : 🇬🇧
Résumé :
To most people, princes, princesses, counts and dukes are found only in the pages of the most famous of fairytales. Crowns, priceless jewels and gilded thrones belong only in childhood dreams.
But for some, these frivolous fancies are truth.
For some, they are real life.
On Manhattan's Upper East Side, people have always treated me as someone special. All because of my ancestral name and legacy. All because of a connection I share to our home country's most important family of all.
I am Caresa Acardi, the Duchessa di Parma. A blue blood of Italy. I was born to marry well. And now the marriage date is set.
I am to marry into House Savona. The family that would have been the royals had Italy not abolished the monarchy in 1946. But to the aristocrats of my home, the abolition means nothing at all.
The Savonas still hold power where it counts most.
In our tight-knit world of money, status and masked balls, they are everything and more.
And I am soon to become one of them.
I am soon to become Prince Zeno Savona's wife…
… or at least I was, until I met Achille.
And everything changed.
Pourquoi c'est bien ?
Cette romance est comme un conte de fées. Une bulle de douceur dans les magnifiques paysages de l'Italie.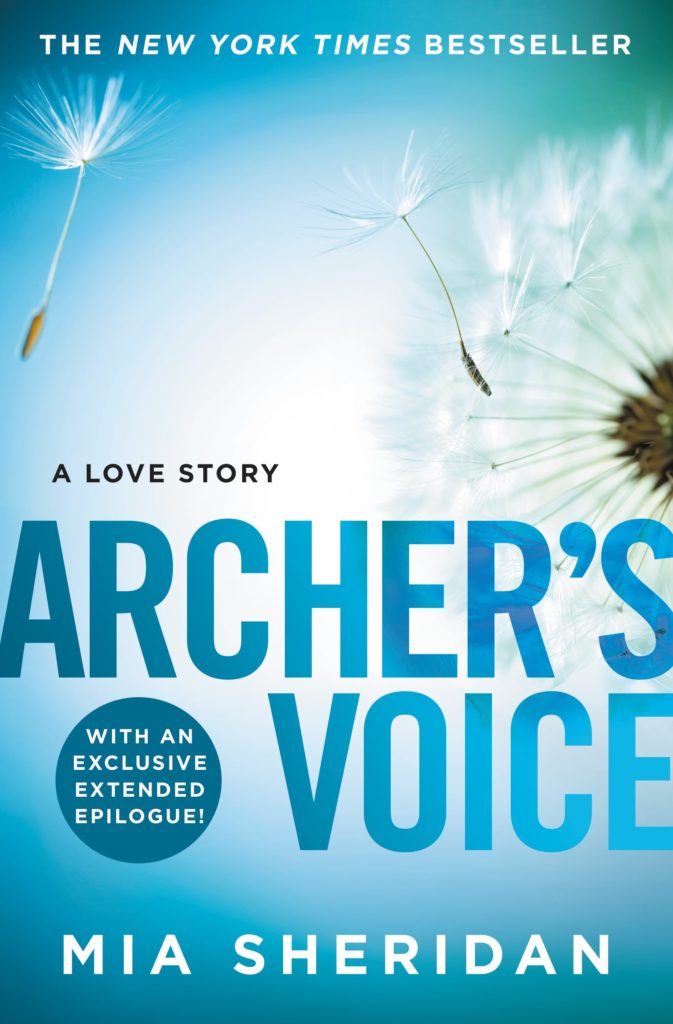 Archer's Voice
Ma note :
★★★ 3,5/5
Langue(s) disponible(s) : 🇬🇧 🇫🇷
Titre français : Archer's Voice
Résumé :
La vie n'a pas été tendre, ensemble ils vont se reconstruire.
Quand Bree Prescott arrive dans la petite ville du Maine, elle espère y trouver la paix qu'elle recherche désespérément. Elle est là pour oublier le traumatisme qu'elle a subi dans sa ville natale et recommencer une nouvelle vie. Mais à peine installée dans sa nouvelle maison près du lac, elle va croiser Archer Hale, un homme solitaire et mystérieux, qui cache au fond de lui une profonde souffrance. Un homme que personne ne voit, un homme sans voix.
Archer's voice parle de la rencontre d'une femme dont la mémoire reste bloquée sur une nuit d'horreur et d'un homme pour qui l'amour est la clé de sa liberté. C'est l'histoire d'un homme silencieux qui vit avec une blessure terrible et de la femme qui va l'aider à retrouver sa voix. C'est une histoire de souffrance, de destin, et du pouvoir de l'amour.
Un roman poignant et captivant.
Un héros sensuel et émouvant.
Une héroïne blessée.
Pourquoi c'est bien ?
Un personnage masculin très touchant, qu'on a envie de protéger. J'avoue avoir un avis mitigé sur cette romance et notamment l'héroïne mais le héros masculin est parfait.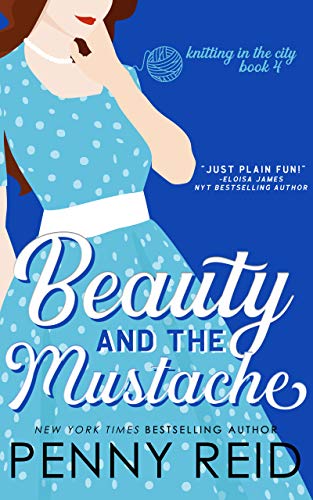 Beauty and the Mustache
Ma note :
★★★★★ 5/5
Langue(s) disponible(s) : 🇬🇧 🇫🇷
Titre français : La Belle et le Barbu
Résumé :
Il y a trois choses que vous devez savoir sur Ashley Winston :
1) Elle a six frères et ils sont tous barbus,
2) c'est une grande lectrice, et
3) elle sait tricoter.
Le moyen de défense préféré d'Ashley Winston, ancienne reine de beauté, est la fuite. Il y a huit ans de cela, elle a fui sa petite ville du Tennessee, son ignoble père, ainsi que ses six frères. À présent, elle fuit le quotidien grâce à son addiction aux livres.
Mais lorsqu'une tragédie familiale la contraint à rentrer chez elle, Ashley se retrouve dans l'incapacité de fuir Drew Runous ─ garde-chasse local, montagnard solitaire, pourfendeur d'ours, philosophe et chouchou de ces dames. L'agaçante manie qu'a Drew de philosopher à propos de tout donne à Ashley l'envie de retourner vers les gratte-ciel, d'autant plus que le jeune homme semble incapable de garder ses opinions exaspérantes pour lui, pas plus que son âme poétique, son soutien inébranlable et ses mains merveilleuses. Rapidement, la jeune femme qui voulait simplement s'évader de la grande ville découvre qu'elle a égaré son cœur dans une petite ville du Tennessee.
Pourquoi c'est bien ?
Une histoire de fond triste mais un roman doudou avec deux personnages qui ont une alchimie folle ! Des personnages secondaires attachants qu'on peut découvrir dans des romans dédiés.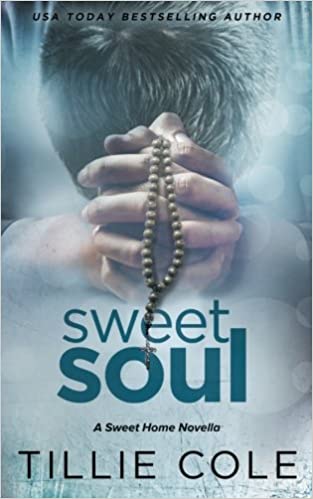 Sweet Soul (Sweet Home #4)
Ma note :
★★★★★ 5/5
Langue(s) disponible(s) : 🇬🇧
Genre(s) : Romance contemporaine
Résumé :
One shy lost soul. One silent lonely heart. One love to save them both.
Life has never been easy for twenty-year-old Levi Carillo. The youngest of the Carillo boys, Levi is nothing like his older brothers. He isn't dark in looks or intimidating to everyone he meets. In fact, he's quite the opposite. Haunted by a crippling shyness and the tragic events of his past, Levi spends his days with his head buried in his books or training hard for his college football team. Too timid to talk to girls, Levi stays as far away as possible and completely on his own… until he saves the life of a troubled pretty blonde, a troubled pretty blonde that might just be the exception to his rule.
Elsie Hall is homeless. Or at least that's all anyone ever sees. Every day is a fight for survival on the cold streets of Seattle, every day a struggle to find food and keep warm. Alone in life—a life that's dangerous and cruel—her will to keep going is an ever-losing battle. In her world of silence, Elsie has given up hope that her life will contain anything but constant struggle and pain… until the beautiful boy she has severely wronged comes to her rescue at precisely the right time.
Pourquoi c'est bien ?
Je pourrais presque me contenter d'un "C'est Tillie Cole" qu'on retrouve énormément dans ce top mais je vais essayer d'épiloguer un peu plus. On a ici deux personnages fragiles, introvertis, qui apprennent à s'ouvrir au contact de l'autre. C'est beau et on a envie de les protéger. Tillie Cole arrive à écrire des personnages absolument passionnants. Le tome suivant est également très réussi (mais le héros n'est pas DU TOUT timide).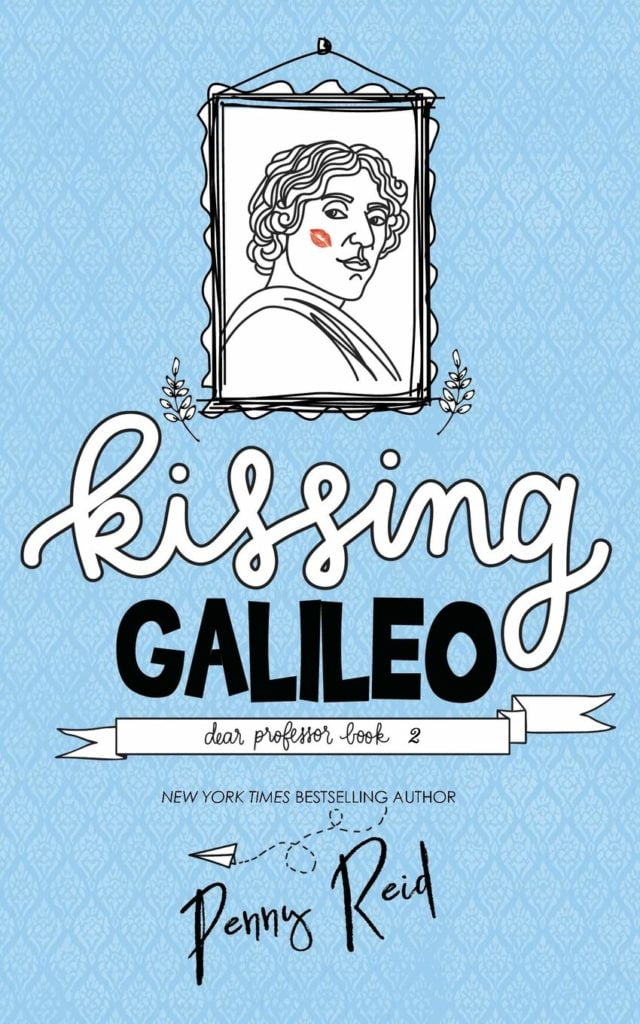 Kissing Galileo (Dear Professor #2)
Ma note :
★★★★★ 5/5
Langue(s) disponible(s) : 🇬🇧
Genre(s) : Friends to Lovers / Professeur & élève / Slow Burn / Romance contemporaine
Résumé :
What do you do when your freakishly smart and wickedly sarcastic Research Methods professor sees you mostly naked? You befriend him, of course.
Pourquoi c'est bien ?
Je me suis lancée dans ce livre sans rien en attendre. J'avais trouvé le premier tome très (trop) court et je voulais lire celui-ci pour finir la série mais j'ai été agréablement surprise par ce livre qui est bien plus profond que le premier et qui touche des sujets beaucoup plus sensibles. J'ai adoré cette romance slow-burn entre un professeur complexé et son élève.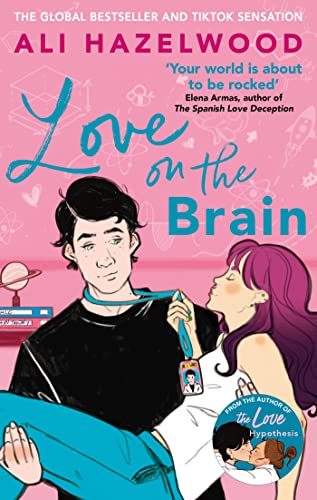 Love on the Brain
Ma note :
★★★★★ 5/5
Langue(s) disponible(s) : 🇬🇧
Genre(s) : Romance contemporaine
Résumé :
Bee Königswasser lives by a simple code: What would Marie Curie do? If NASA offered her the lead on a neuroengineering project – a literal dream come true – Marie would accept without hesitation. Duh. But the mother of modern physics never had to co-lead with Levi Ward.
Sure, Levi is attractive in a tall, dark, and piercing-eyes kind of way. But Levi made his feelings toward Bee very clear in grad school – archenemies work best employed in their own galaxies far, far away.
But when her equipment starts to go missing and the staff ignore her, Bee could swear she sees Levi softening into an ally, backing her plays, seconding her ideas… devouring her with those eyes. The possibilities have all her neurons firing.
But when it comes time to actually make a move and put her heart on the line, there's only one question that matters: What will Bee Königswasser do?
Pourquoi c'est bien ?
Ali Hazelwood est notamment connue pour avoir écrit The Love Hypothesis qui était très réussi. On ne va pas se mentir, Love on the Brain présente de nombreuses similitudes avec The Love Hypothesis mais c'est une romance feel good qui donne tous les bons sentiments. On voudrait tous un Levi.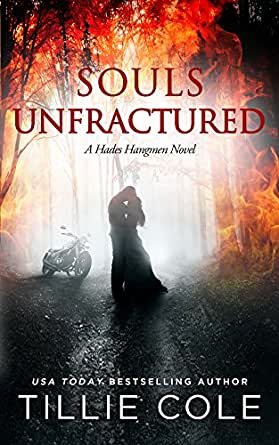 Souls Unfractured (Hades Hangmen #3)
3ème tome d'une série toujours en cours qui compte 8 tomes
Ma note :
★★★★★ 5/5
Langue(s) disponible(s) : 🇬🇧 🇫🇷
Genre(s) : Dark Romance
Titre français : La Loi d'Attraction
Résumé :
Dans le chaos, seules deux âmes tourmentées peuvent se reconnaître…
Considéré comme le plus colérique des Hades Hangmen, Flamme a pour mission de veiller sur Maddie, une timide jeune femme qui n'a connu que souffrance et humiliation dans une secte sordide. Il la surveille avec une intensité à couper le souffle, et parvient à réveiller le cœur endormi de Maddie. Mais après un choc qui lui rappelle son passé, Flamme sombre dans la folie la plus noire. Tandis que ses frères le croient perdu, Maddie décide de se battre et de prendre tous les risques pour cet homme, aussi brisé qu'elle.
Pourquoi c'est bien ?
Les deux personnages principaux ont vécu des choses abominables mais apprennent à s'apprivoiser, chacun avec ses fragilités et ses limites. Attention, il y a de gros triggers warnings sur cette série mais c'est définitivement un couple qu'on n'oublie pas.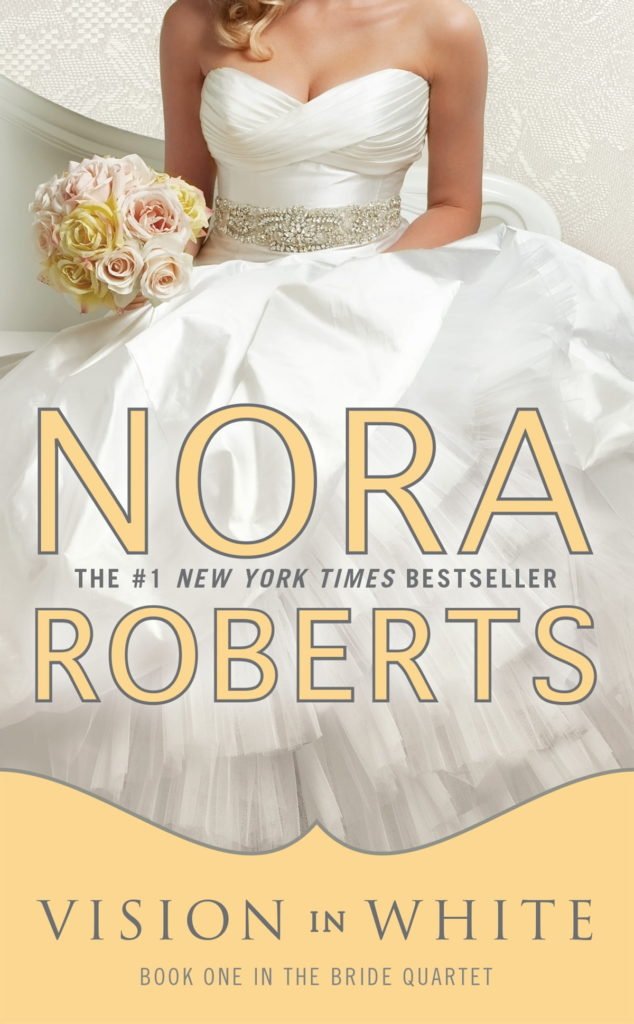 Vision in White
1er tome d'une série de 4 livres
Ma note :
★★★ 3,5/5
Langue(s) disponible(s) : 🇬🇧 🇫🇷
Genre(s) : Romance contemporaine / Opposés s'attirent
Titre français : Rêves en blanc (Quatre saisons de fiançailles #1)
Résumé :
Mackensie, Emma, Laurel et Parker sont les meilleures amies du monde. Enfants, elles jouaient déjà à la mariée ; aujourd'hui, elles dirigent une entreprise, Voeux de bonheur, qui organise de somptueux mariages.
Mackensie est photographe. Focalisée sur son travail, elle ne vit le bonheur que par procuration. Jusqu'au jour où elle rencontre Carter Maguire, le frère d'une future mariée… Le timide mais sexy professeur de littérature est fou d'elle.
Arrivera-t-il à la convaincre qu'ils sont faits l'un pour l'autre ?
Pourquoi c'est bien ?
J'adore les histoires où l'un des deux personnages avait déjà remarqué l'autre il y a des années. Carter est vraiment gentil et attachant, on a envie de le protéger.
---
Cette liste sera mise à jour régulièrement. N'hésitez pas à proposer de nouvelles idées de lecture avec un héros timide en commentaire, j'actualiserai l'article au fur et à mesure !