Sommaire :
La version originale – Latakia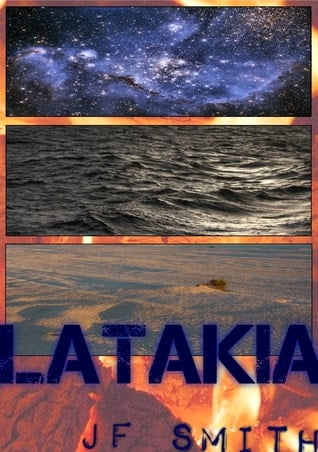 Matthew likes his life in Richmond. He has his friends and his softball and his volunteer work. And he has a very good-looking boyfriend, Brian, who he's been happily dating for over a year now. So what if his friends tend to question just how good his boyfriend is, and so what if Brian tends to have inexplicable mood swings. And so what if Brian seems to invite Matt's suspicions on occasion. If he just shows a little faith and trust, he'll appreciate what he has with Brian the way he should. Right?
But suddenly, Matt finds himself in a desperate life-or-death situation on a trip overseas, and he realizes just how much he misses home, and Brian. He's luckily rescued by a team of US Special Forces, only to immediately find out they're a bunch of bigoted jerks. Worse, a quirk of his situation forces him to spend time with them that he'd rather not. And that's when he finds out that first impressions can be misleading. When called upon, he steps up when every fiber of his being tells him not to, and discovers something deep inside himself that he didn't realize was even there. And his life will never be the same. He finds that he can, after all, make some very overdue changes in his own life.
What Matt doesn't realize is that the bond of brotherhood runs both ways. And he winds up changing the lives of several of the men on that Special Forces team as much as they changed his.
All it takes is faith and trust.
La version française
Ce roman n'est pas traduit en français.
Mon avis
★★★★ 4,5/5
Je suis tombée sur Latakia en cherchant les romances gay dans le milieu militaire (un des tropes que je préfère). Il s'avère que je l'avais dans ma liste à lire depuis un moment mais que je l'avais un peu oublié. Et j'ai vraiment adoré ce livre !
J'ai passé un excellent moment avec Matt, des débuts de son histoire avec un petit-ami qui me donnait de l'urticaire jusqu'à ses aventures militaires qui vont le changer fondamentalement. J'ai même aimé des personnages que je ne pensais vraiment pas apprécier ! (Petey je parle de toi 👀)
Maintenant, il y a trois éléments qui m'empêchent de mettre la note de 5.
Tout d'abord, le roman est auto-édité et je dois dire que ça se voit. On trouve des tournures de phrases un peu répétitives à certains moments. Rien de réellement bloquant mais suffisamment pour que je le remarque alors que je ne lisais pas dans ma langue maternelle. Au global, le roman est plutôt très bien écrit mais il aurait peut-être manqué une petite vérification finale.
Ensuite, j'ai trouvé que sur la deuxième partie de l'histoire, lorsque Matt rentre chez lui, tout va un peu vite. Je conçois que ce qu'il a vécu puisse changer beaucoup de choses mais j'ai trouvé qu'il était trop attaché, trop vite. Lui comme sa moitié comme toute l'équipe de SEALs d'ailleurs 🙂 J'aurais trouvé ça plus crédible que tout se construire plus lentement.
Enfin, et ça le problème vient de moi, les scènes de sexe ne sont pas descriptives. Cela n'aurait pas nécessairement amélioré l'histoire mais bon, on a quand même un des deux héros qui est un SEAL donc ça donne un peu envie de scènes plus hot. ^^
Somme toute, c'est un très bon roman, avec des personnages réalistes. Je ne connaissais pas J.F. Smith mais je pense que je vais me pencher sur ses autres livres. Latakia va très certainement rejoindre mon top des meilleures M/M Romances ! Et si vous connaissez d'autres romances militaires gay, n'hésitez pas à m'en conseiller ❤️