Sommaire :
La version originale – Face Offs & Cheap Shots (CU Hockey #2)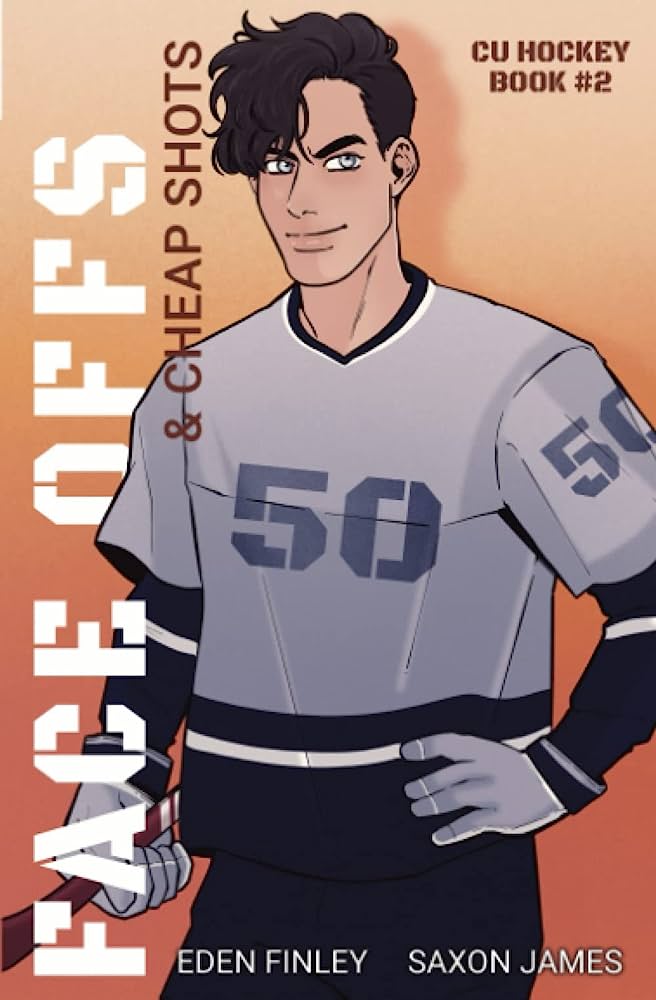 JACOBS
For the last three years, I've lived and breathed hockey with one goal: team captain.
There's only one thing standing in my way. TJ Beckett.
Beck is irresponsible and immature, and I've hated him since the moment we met freshman year.
Yet, the coaches see something in him I obviously can't, and they refuse to choose between us. The captain spot is going to a team vote, and the team thinks that what we need are a bunch of challenges to prove our worth. Challenges that have nothing to do with hockey. Challenges that are throwing me and Beck together.
And he's still as infuriating as ever.
BECK
I have no idea why Christopher Jacobs hates me, and I can't say I care. I like pushing his buttons, but the guy needs to loosen up. I'm going to win these stupid challenges easily and spend my senior year as hockey king on this campus.
Tormenting Jacobs at the same time will just be a bonus.
Even if I'm getting confusing feelings toward him, I won't let it hold me back.
When it comes to competing, I'm all in, and nothing will get between me and the W.
La version française
Ce roman n'est pas encore traduit en français.
Mon avis
★★★★ 4/5
Après le premier tome qui nous présentait la relation amoureuse entre un intello un peu dans sa bulle et un athlète de haut niveau, le deuxième tome se concentre sur une relation "Enemies to Lovers".
Je dis "Enemies to Lovers" dans le sens où les deux protagonistes ne s'apprécient pas au début de l'histoire mais on est loin d'une véritable haine entre eux. C'est plus une relation tendue et de la jalousie à cause d'une rivalité pour le poste de capitaine.
Donc si vous recherchez une véritable relation qui va de la haine à l'amour, vous risquez d'être un peu déçu.e.
J'ai adoré le personnage de Beck dans cette histoire. S'il est un peu maladroit par moment, il est vraiment drôle et attachant. Je pense que c'est le genre de personnes avec qui on s'amuse toujours énormément.
J'ai eu un peu plus de mal avec le personnage de Jacobs. Pas à cause de sa personnalité mais plutôt par le manque de description de son physique (contrairement à Beck). Je n'arrivais pas réellement à visualiser son personnage et ça m'a un peu perturbée.
L'évolution de leur relation est vraiment intéressante à suivre et ils ont une réelle complicité. Ils se complètent à la perfection ! Dans cette série, on évite un peu le drama inutile et c'est assez rafraichissant 🙂
Si vous cherchez une M/M Romance sans prétention pour vous évader de votre quotidien, je vous recommande cette série !