Sommaire :
La version originale : Captive Prince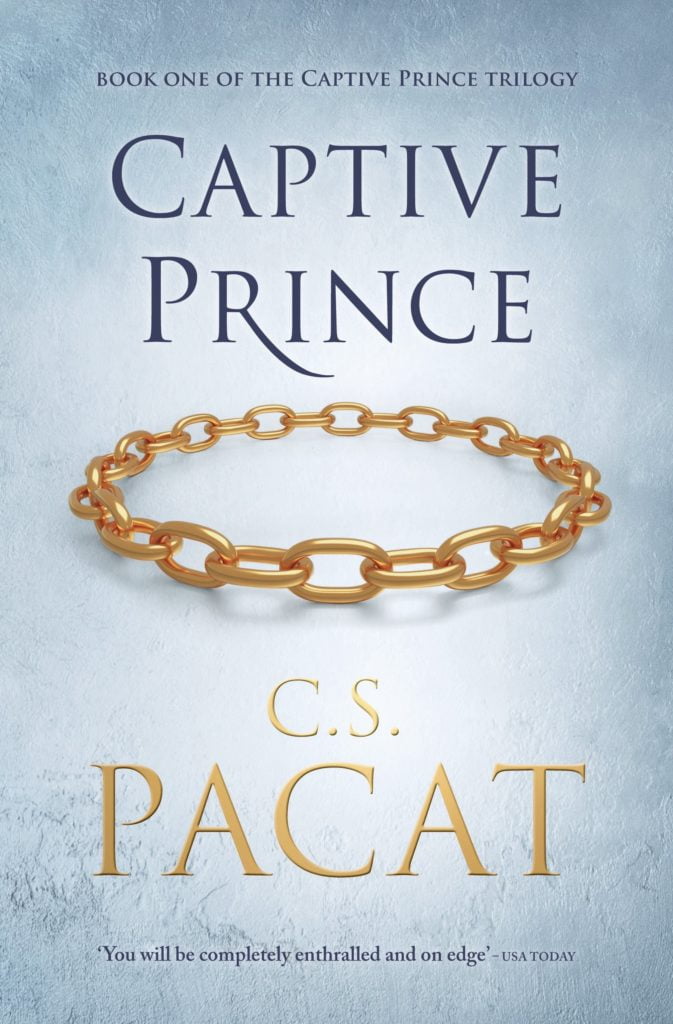 Damen is a warrior hero to his people, and the rightful heir to the throne of Akielos. But when his half brother seizes power, Damen is captured, stripped of his identity, and sent to serve the prince of an enemy nation as a pleasure slave.
Beautiful, manipulative, and deadly, his new master, Prince Laurent, epitomizes the worst of the court at Vere. But in the lethal political web of the Veretian court, nothing is as it seems, and when Damen finds himself caught up in a play for the throne, he must work together with Laurent to survive and save his country.
For Damen, there is just one rule: never, ever reveal his true identity. Because the one man Damen needs is the one man who has more reason to hate him than anyone else…
La version française : Prince Captif – Tome 1 – L'esclave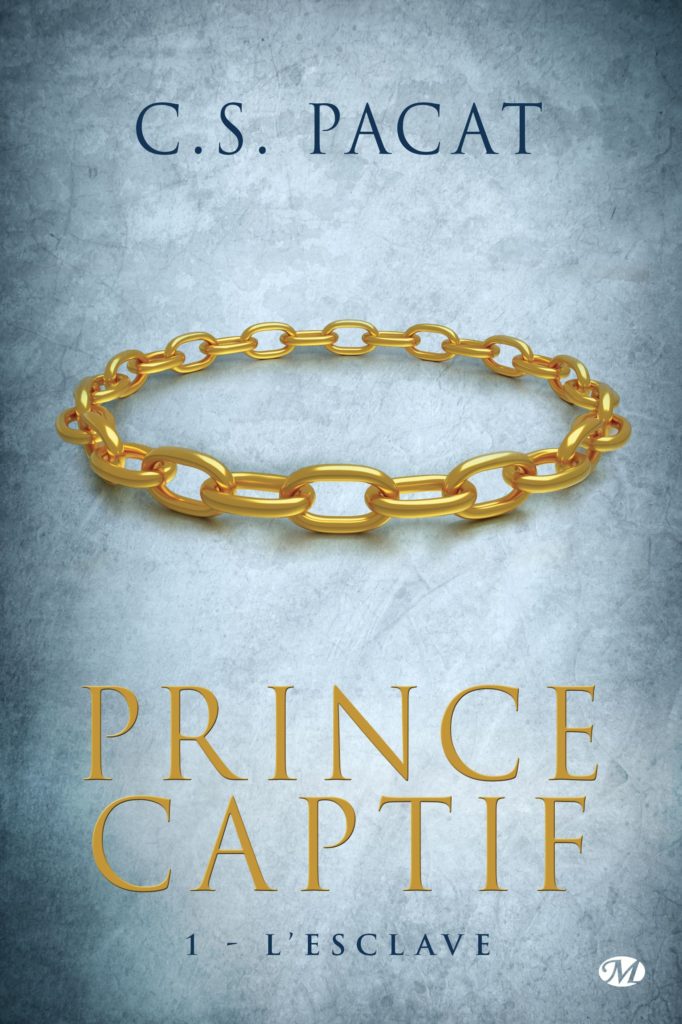 Damen est un héros pour son peuple et le légitime héritier du trône d'Akielos. Mais lorsque son demi-frère s'empare du pouvoir, Damen est capturé, dépouillé de son identité et offert comme esclave au prince d'un royaume ennemi.
Beau, manipulateur et létal, son nouveau maître, le prince Laurent, incarne ce qui se fait de pire à la cour de Vere. Mais dans la toile mortelle de la politique Vérétienne, les apparences sont trompeuses, et lorsque Damen se retrouve pris dans un jeu de pouvoir pour le trône, il doit s'allier à Laurent afin de survivre et sauver son royaume.
Sans jamais oublier une règle vitale : cacher sa véritable identité à tout prix. Car l'homme dont il a besoin est celui qui a le plus de raisons de le haïr…
Mon avis
★★★★ 4/5
Je suis une grande fan de romance et de Fantasy alors quand les deux genres s'associent, vous pouvez être sûr que je saute sur l'occasion !
Le synopsis de ce roman me rappelait la trilogie the Winner's que j'ai adorée.
Et en fait… Les deux trilogies ne se ressemblent absolument pas. Captive Prince est un roman bien plus adulte et sombre que the Winner's Curse. Clairement, je conseillerais Captive Prince a un public averti et adulte. L'auteur a une vraie plume et on est très vite happé par l'histoire mais la lecture n'est pas facile, en particulier sur la première moitié du livre.
Ici, l'esclavage est présenté de façon réaliste. On a donc des scènes / allusions à des viols, des actes de pédophilie, de la torture. L'attitude globale du héros, Damen, envers l'esclavage, qu'il accepte (dans son pays) est quelque peu déstabilisante, j'avais du mal à le comprendre par moment.
Dans ce tome, il n'y pas de réelle romance entre les deux personnages principaux, mais le contraire n'aurait pas été cohérent dans l'histoire. On est clairement sur une romance Slow Burn.
Je parlais de la façon dont ce roman est écrit, les dialogues sont vraiment de qualité et percutants notamment entre Damen et Laurent. On a envie d'en savoir plus. On est plongé dans une société où l'homosexualité est pratiquement la norme et c'est un changement de paradigme assez intéressant et peu commun.
La deuxième partie du livre est plus facile à lire, une fois que l'univers est posé. La lecture du premier tome laisse présager de belles choses pour la suite, j'enchaine sur le tome 2 promptement (oui j'aime bien ce mot).
Ah et je précise, le tome 1 ne finit pas en cliffhanger 🙂
Cliquez ici pour retrouver mon tableau Pinterest dédié à Captive Prince (attention il peut y avoir un risque de spoilers)