Sommaire :
La version originale – Hard Wired (Cyberlove #3)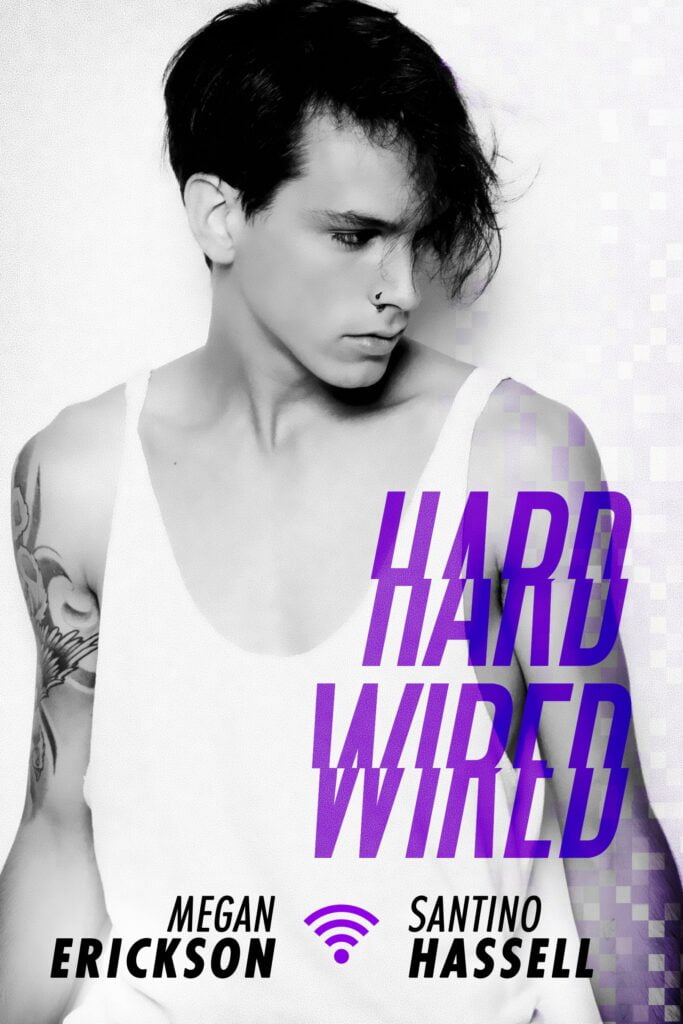 My FallenCon agenda is simple: sit on a couple of panels and let people meet the real me. Jesse Garvy—mod of a famous Twitch channel and, if I ever come out of my shell, future vlogger. I definitely didn't plan to sleep with a moody tattooed fan-artist, but he's gorgeous and can't keep his hands off me. There's a first time for everything, and my first time with a guy turns out to be the hottest experience of my life.
But the next day, I find out my moody fan-artist is Ian Larsen AKA Cherry—someone I've known online for years. And he'd known exactly who I was while shoving me up against that wall. Before I figure out whether to be pissed or flattered, the con ends.
Now we're back online, and he's acting like nothing happened. But despite the distance between us, and the way he clings to the safety of his online persona, we made a real connection that night. I don't plan to let him forget.
La version française
Je ne crois pas que ce roman soit disponible en français pour le moment.
Mon avis
★★★ 3,5/5
Si j'ai beaucoup apprécié les deux premiers tomes, j'ai un peu moins accroché sur le 3°. J'ai passé un bon moment mais c'est comme si j'avais du mal à véritablement capter le personnage de Ian. Je n'arrivais pas à comprendre et anticiper ses réactions, à l'imaginer physiquement. C'est comme si je redécouvrais à chaque fois un personnage. Ce qui est peut-être volontaire vu sa/ses personnalité(s) mais un peu perturbant.
A côté de ça, le personnage de Jesse est certes attachant mais peu développé en comparaison avec les deux premiers tomes où chaque personne du couple avait une vraie personnalité, une histoire. Ici Jesse existe beaucoup à travers la façon dont les autres le traitent. On voit peu sa personnalité et je trouve ça un peu dommage. Je me demande aussi si c'était volontaire ou non ? Puisque lui même se voit un peu de cette manière…
J'ai aussi eu un peu de mal avec les points "bloquants" de leur relation, qui n'en étaient pas réellement en fin de compte. Le problème était plutôt le fait de laisser quelqu'un entrer dans une carapace qu'on s'est forgé.
Bref, une lecture agréable mais je n'étais pas aussi à fond que pour les premiers tomes. J'ai bien aimé ce troisième volet mais je ne suis pas certaine de relire ce tome.
(Sinon rien à voir mais la couverture ne vous rappelle pas Bill Kaulitz de Tokio Hotel ?)