Sommaire :
La version originale – The Prison Healer (The Prison Healer #1)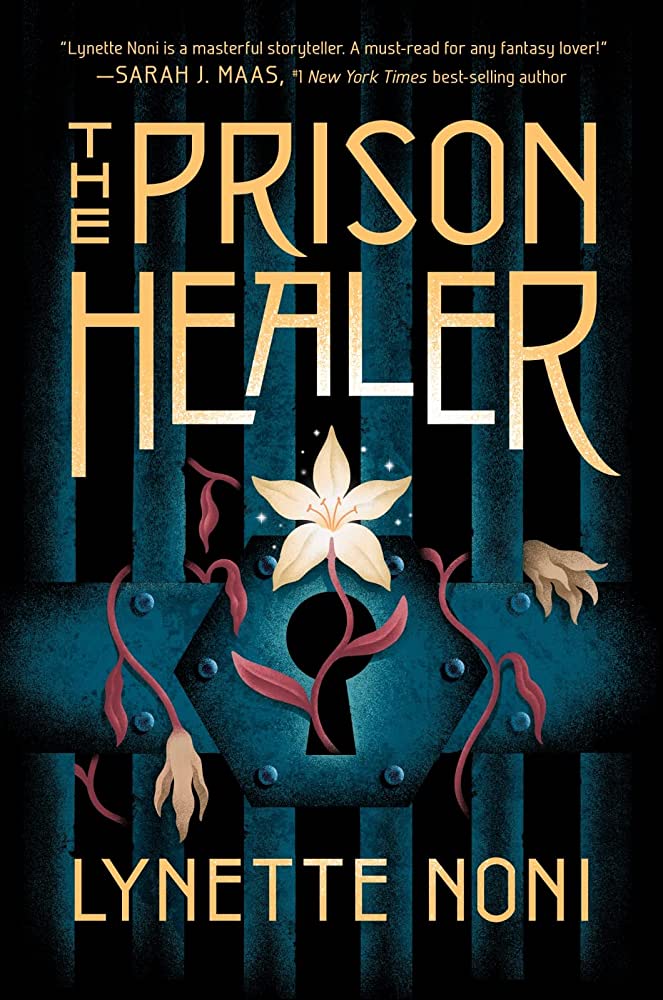 Seventeen-year-old Kiva Meridan has spent the last ten years fighting for survival in the notorious death prison, Zalindov, working as the prison healer.
When the Rebel Queen is captured, Kiva is charged with keeping the terminally ill woman alive long enough for her to undergo the Trial by Ordeal: a series of elemental challenges against the torments of air, fire, water, and earth, assigned to only the most dangerous of criminals.
Then a coded message from Kiva's family arrives, containing a single order: "Don't let her die. We are coming." Aware that the Trials will kill the sickly queen, Kiva risks her own life to volunteer in her place. If she succeeds, both she and the queen will be granted their freedom.
But no one has ever survived.
With an incurable plague sweeping Zalindov, a mysterious new inmate fighting for Kiva's heart, and a prison rebellion brewing, Kiva can't escape the terrible feeling that her trials have only just begun.
La version française – The Prison Healer – Tome 1 – La guérisseuse de Zalindov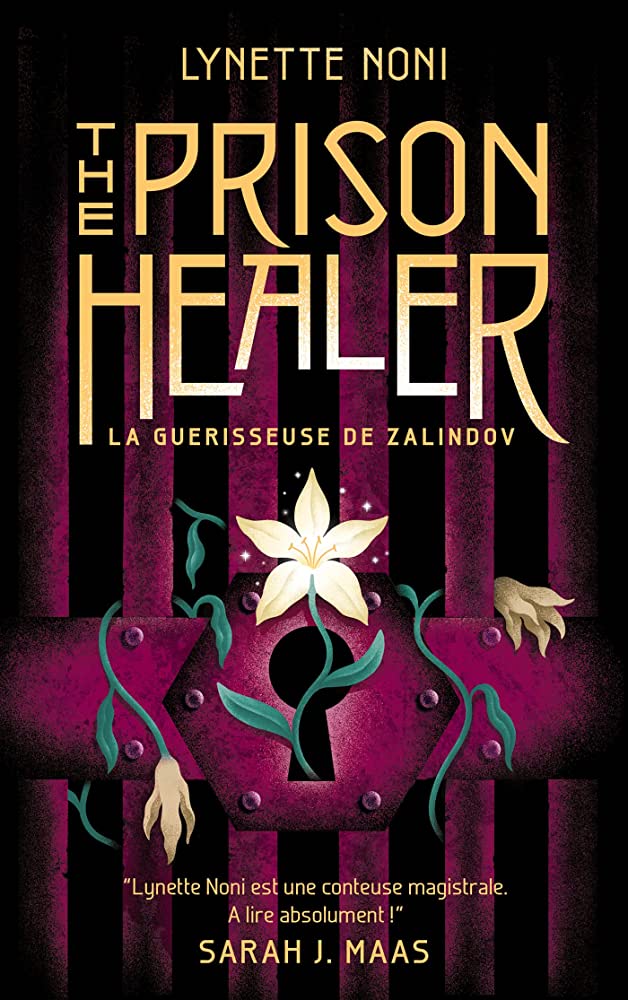 "A Zalindov, la seule personne sur laquelle tu peux compter, c'est toi-même."
Kiva Meridan, dix-sept ans, a passé les dix dernières années à lutter pour survivre dans la tristement célèbre prison de Zalindov, où elle occupe le poste de guérisseuse.
Quand la Reine Rebelle est capturée, Kiva est chargée de la maintenir en vie le temps que celle-ci subisse le Supplice, une série d'épreuves contre les quatre éléments – l'air, le feu, l'eau et la terre -, réservées aux criminels les plus dangereux.
C'est alors que Kiva reçoit un message codé de sa famille : Ne la laisse pas mourir. Nous arrivons. Consciente que les épreuves achèveront la reine gravement malade, Kiva se dévoue pour prendre sa place, au péril de sa vie. Si elle réussit, elle et la reine retrouveront la liberté. Mais personne n'a encore jamais survécu au Supplice…
Alors qu'une épidémie mortelle ravage la prison, qu'un mystérieux nouveau prisonnier fait battre le cœur de Kiva et qu'une rébellion se prépare, la guérisseuse pressent que ses épreuves ne font que commencer…
Mon avis
★★★★ 4,5/5
J'avais repéré ce roman depuis sa sortie mais j'essaye maintenant de ne pas commencer les séries de livres tant qu'elles ne sont pas totalement terminées. Il était resté dans un coin de ma tête mais je n'avais pas du tout vu que la trilogie était finalisée. Alors quand j'ai vu que les trois tomes étaient publiés la semaine passée, j'ai sauté sur l'occasion !
J'ai passé un excellent moment avec ce roman. L'univers laisse présager de belles choses, les personnages sont solides, et l'auteur a vraiment une plume magnifique. J'avoue avoir tiqué sur quelques éléments qui ne me paraissaient pas forcément logiques mais je me suis aperçue au fil de pages que c'est souvent assumé et qu'il y avait une explication plus profonde derrière une action.
Je lis beaucoup, beaucoup, beaucoup de romans et il arrive rarement que je sois surprise par la tournure que prend une histoire et pourtant, ce roman a réussi à me surprendre dans ces dernières pages, à tel point que j'ai fermé le roman avec à peu près cette tête :
Et laissez-moi vous dire que c'était plutôt une bonne chose que les tomes suivants n'étaient pas sur ma liseuse car sinon on partait sur une nuit blanche (un lundi soir c'est dommage).
J'ai vraiment adoré la fin qui donne un tout autre niveau de lecture à l'histoire à tel point que je me suis demandée si je ne devrais pas relire certaines scènes du roman. J'ai hâte de découvrir la suite de la trilogie et je suis vraiment contente d'avoir attendu que tous les tomes soient publiés. L'attente aurait été horrible sinon !
Sans cette fin, le roman aurait été beaucoup plus banal, c'est vraiment très bien joué de la part de Lynette Noni.
Attention si vous lisez ce roman, il y a des triggers warnings notamment des mentions de viols (pas de scènes descriptives), d'agressions et de violences, de prise de drogues.