Sommaire :
La version originale Him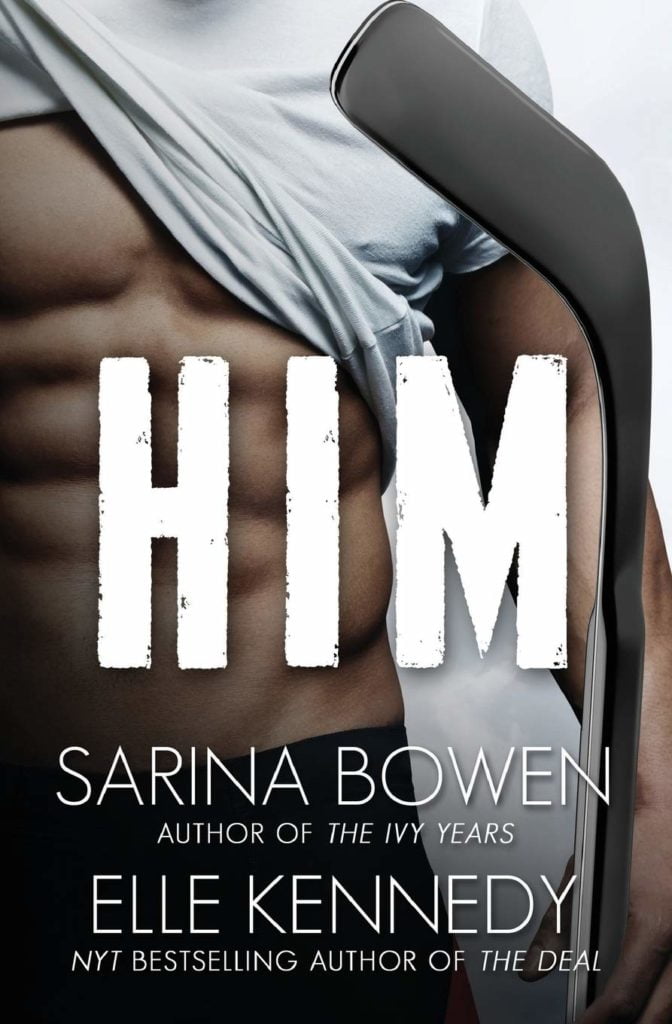 They don't play for the same team. Or do they?
Jamie Canning has never been able to figure out how he lost his closest friend. Four years ago, his tattooed, wise-cracking, rule-breaking roommate cut him off without an explanation. So what if things got a little weird on the last night of hockey camp the summer they were eighteen? It was just a little drunken foolishness. Nobody died.
Ryan Wesley's biggest regret is coaxing his very straight friend into a bet that pushed the boundaries of their relationship. Now, with their college teams set to face off at the national championship, he'll finally get a chance to apologize. But all it takes is one look at his longtime crush, and the ache is stronger than ever.
Jamie has waited a long time for answers, but walks away with only more questions—can one night of sex ruin a friendship? If not, how about six more weeks of it? When Wesley turns up to coach alongside Jamie for one more hot summer at camp, Jamie has a few things to discover about his old friend… and a big one to learn about himself.
La version française Fierté : En mâle de toi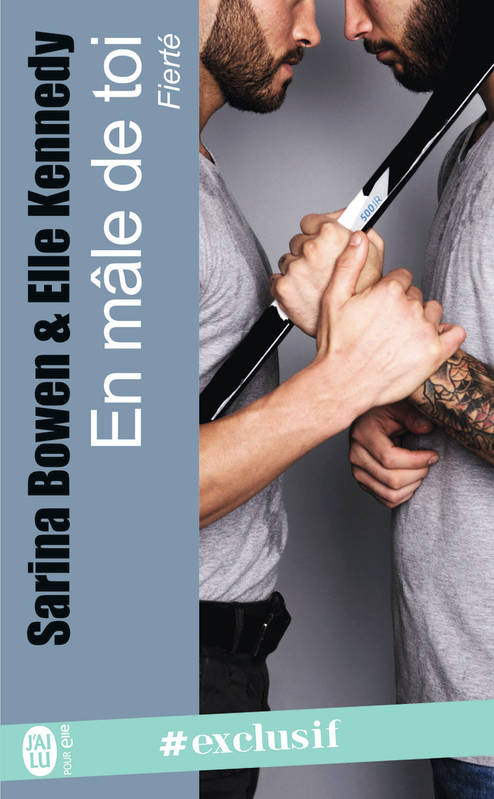 Jamie n'a jamais compris pourquoi Wes, son meilleur pote, a cessé de donner signe de vie l'année de leurs dix-sept ans, après cette soirée à deux un peu limite, certes, mais trop arrosée pour être prise au sérieux…
Cinq ans plus tard, leurs chemins se croisent de nouveau à l'occasion d'une compétition de hockey. Jamie reproche à Wes son long silence. Wes explique alors qu'il est gay. Un aveu qui risque bien de faire vaciller leur lutte sur la glace et, surtout, leurs existences…
Mon avis
★★★★★ 5/5 ❤️
Je me suis lancée dans la lecture de ce livre sans trop savoir à quoi m'attendre. Je connaissais Elle Kennedy par le biais de ses séries Off Campus et Briar U que j'avais bien aimé, sans être non plus dans le coup de coeur. Mais la série Him avait vraiment des notes de l'espace sur Goodreads donc je me suis dit que j'allais essayer (et le synopsis me plaisait of course).
Je lis très rarement des M/M Romances, souvent, celles que j'ai lu étaient des tomes de séries de romances hétérosexuelles. J'ai toujours un peu peur de tomber dans des clichés. Et là… Coup de coeur ! Le premier mot qui me vient pour décrire ce livre est "fluide", tout paraît tellement logique, naturel dans ce roman, et c'est très plaisant.
Il existe une vraie alchimie entre les deux personnes principaux, on se retrouve nous aussi captifs de leur "bulle" sans aucune envie d'en sortir. C'est mignon, c'est réaliste, c'est touchant et drôle, et ça se lit et se relit avec plaisir. Il n'y a rien de trop et il ne manque rien. Je vais me plonger dans le tome 2 avec plaisir ainsi que dans la série spin-off WAG.
Edit le 01/07/2022 :
C'est assez drôle de retomber par hasard sur cette review. Ce roman a complètement changé mes lectures. Je suis tombée amoureuse des M/M Romances grâce à Him et Us, au point de ne lire presque plus que ça maintenant. En tout cas, Him occupe toujours une place dans le top 3 de mes romances gay préférées. C'est un excellent roman pour s'initier à ce genre, je ne peux que vous le recommander !