Sommaire :
La version originale : His Truth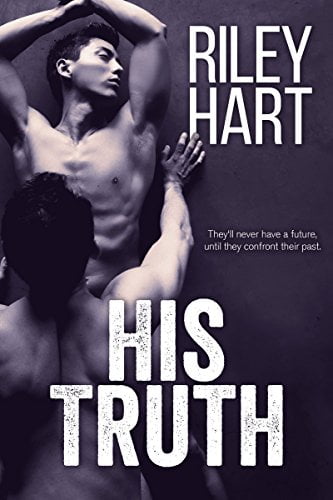 They were only kids when they met for the first time. Leo Mancini was the son of a judge. Roman Cipriani the son of a criminal. So different, yet as they shared stolen kisses and secret moments, they fell in love. One day they would run away together, have the future they deserved, because no one loved Leo like Roman did, or Roman like Leo did. But before they could make their dreams come true, their future was viciously stolen and their lives changed forever.
Roman has spent the last twelve years repressing the trauma in his past, trying to pretend it didn't exist, until even he believed his own lies.
Leo won't let himself forget what happened because he doesn't ever want to be that person again. He won't become the man his father wanted him to be or the guy who gets hurt when he lets someone in.
But in that split second when their eyes meet again, everything changes. Despite Leo's anger and Roman's denial, the connection they shared as teens is still there, too powerful to deny. Now, when their moments don't have to be stolen, they cling to what they've always craved–each other.
Roman and Leo aren't kids anymore, though–they can't lock themselves away from the world and pretend nothing exists but each other. A trauma like Roman suffered doesn't just go away, but now that Roman accepts his truth, can the two of them escape their demons before they destroy Roman and Leo a second time?
Possible triggers: violence and homophobia
La version française
Ce roman n'est pas encore traduit en français.
Mon avis
★★★★ 4,5/5
J'ai commencé ce roman en ayant un peu peur de ce que j'allais y trouver. Je ne savais pas si on allait être dans une dark romance ou non et j'avais très peur d'un éventuel viol ou une autre agression de ce type. Au final, la violence ici est majoritairement physique et non sexuelle. Attention donc si vous êtes sensible à ce type de situation.
J'ai vraiment beaucoup aimé ce livre. Les deux personnages ont vraiment une connexion particulière, un peu comme deux aimants qu'on ne peut pas séparer. Ils ont leur bulle à eux. Ils sont attachants et ont une relation assez saine par rapport aux circonstances. Je m'attendais à ce que l'intrigue soit basée sur des problèmes de communication et ce n'est pas le cas ici. J'ai trouvé ça vraiment bien.
Le roman était moins difficile que ce à quoi je m'attendais mais j'ai lu des dark romances assez dures par le passé donc je ne suis peut-être pas une référence en la matière. Je pense donc qu'il reste accessible si vous avez envie de lire une histoire un peu plus sombre que ce qu'on peut lire dans les romances plus classiques.
Cela étant, je m'attendais à plus de pincements au coeur et si je les avais au début, je les avais un peu moins à la fin, c'est pour cela que je ne mets pas une note de 5/5.