Sommaire :
La version originale – Out of Nowhere (Middle of Somewhere #2)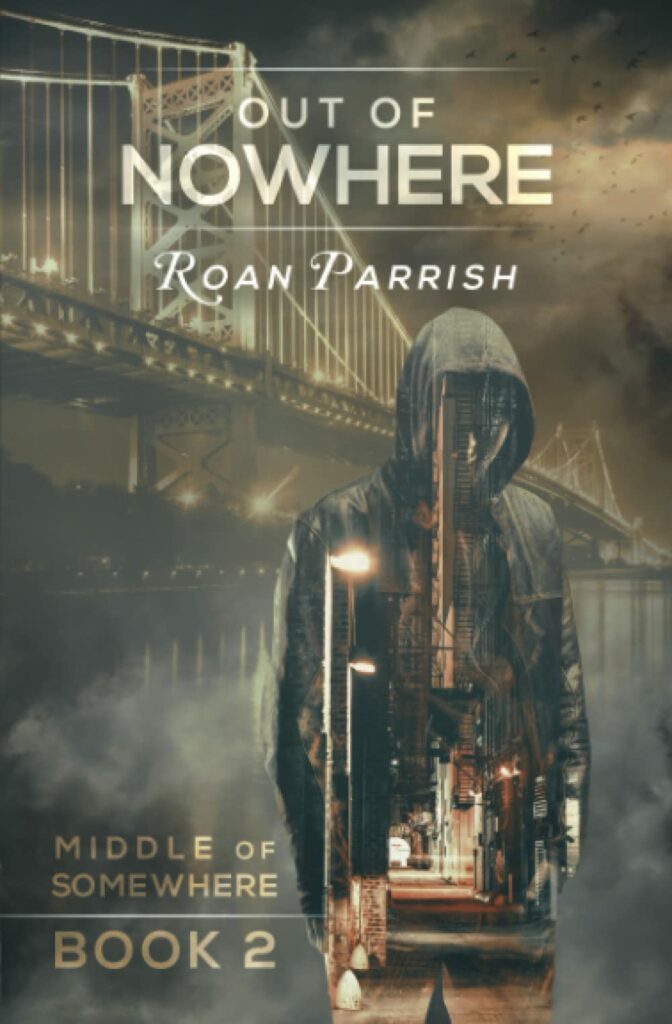 The only thing in Colin Mulligan's life that makes sense is taking cars apart and putting them back together. In the auto shop where he works with his father and brothers, he tries to get through the day without having a panic attack or flying into a rage. Drinking helps. So do running and lifting weights until he can hardly stand. But none of it can change the fact that he's gay, a secret he has kept from everyone.
Rafael Guerrera has found ways to live with the past he's ashamed of. He's dedicated his life to social justice work and to helping youth who, like him, had very little growing up. He has no time for love. Hell, he barely has time for himself. Somehow, everything about miserable, self-destructive Colin cries out to him. But down that path lie the troubles Rafe has worked so hard to leave behind. And as their relationship intensifies, Rafe and Colin are forced to dredge up secrets that both men would prefer stay buried.
La version française – Venu de Nulle Part (Ici et Ailleurs Tome 2)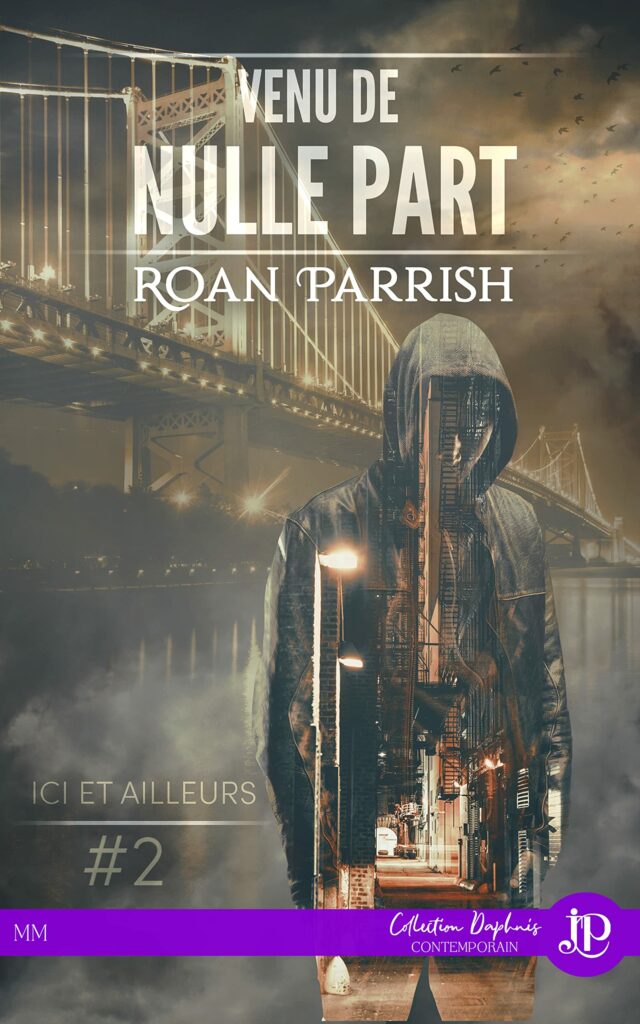 La seule chose dans la vie de Colin Mulligan qui a du sens est de démonter les voitures et de les remettre en état. Dans le garage où il travaille avec son père et ses frères, il essaie de passer ses journées sans avoir une crise de panique ou de rage. Boire aide. De même, courir et soulever des poids jusqu'au moment où il ne peut plus tenir debout. Mais rien ne peut changer le fait qu'il est gay, un secret qu'il a caché à tout le monde.
Rafael Guerrera a trouvé un moyen de vivre avec le passé dont il a honte. Il a consacré sa vie à la justice sociale et à aider les jeunes qui, comme lui, avaient très peu en grandissant. Il n'a pas de temps pour l'amour. Bon sang, il a à peine du temps pour lui-même. D'une certaine manière, tout au sujet du malheureux et autodestructeur Colin l'attire irrésistiblement.
Mais sur ce chemin se trouvent les problèmes pour lesquels Rafe a si durement travaillé afin de les laisser derrière lui. Et alors que leur relation s'intensifie, Rafe et Colin sont forcés de déterrer des secrets que les deux hommes auraient préféré laisser enterrés.
Mon avis
★★★★ 4,5/5
Je ne lis pas beaucoup de romans "angst", je suis très difficile quand il s'agit de ce type de romances. J'ai testé de nombreuses références du genre sans qu'aucune ne me plaise. J'ai du mal à m'attacher à un personnage dont je réprouve totalement le comportement.
Cela étant, la lecture de ce résumé me faisait envie et j'étais dans un mood où j'avais envie de lire une histoire compliquée.
Et comment dire ? J'ai été très agréablement surprise. J'ai commencé le tome 1 avant de bifurquer sur le tome 2 car c'était vraiment celui qui m'intéressait.
Colin est un personnage complexe, qu'on déteste un peu (beaucoup) dans le tome 1.
J'avais donc un peu peur de la façon dont il allait être rendu attachant dans le Tome 2. Bien m'en a pris ! J'ai vraiment beaucoup aimé la relation entre les deux héros, la façon dont ils s'apprivoisent petit à petit, leurs failles à tous les deux. Souvent dans les romances, seul un personnage a des difficultés (sûrement par facilité ?) mais là on a vraiment les deux qui ont chacun leur combat. Et leurs problèmes sont des problématiques réalistes. Raphaël est adorable et tellement patient !
Quant à Colin, oui Il a des moments où il est détestable voire lâche, un bully en puissance. Mais on arrive à compatir avec lui. A comprendre pourquoi il s'est enfermé dans cette prison. J'ai aussi aimé que le personnage ne prenne pas un virage à 180°. Avec son tempérament, ça n'aurait pas été crédible du tout.
Bref, enfin une référence du genre que j'ai vraiment réussi à apprécier !