Sommaire :
La version originale : Say You'll Be Nine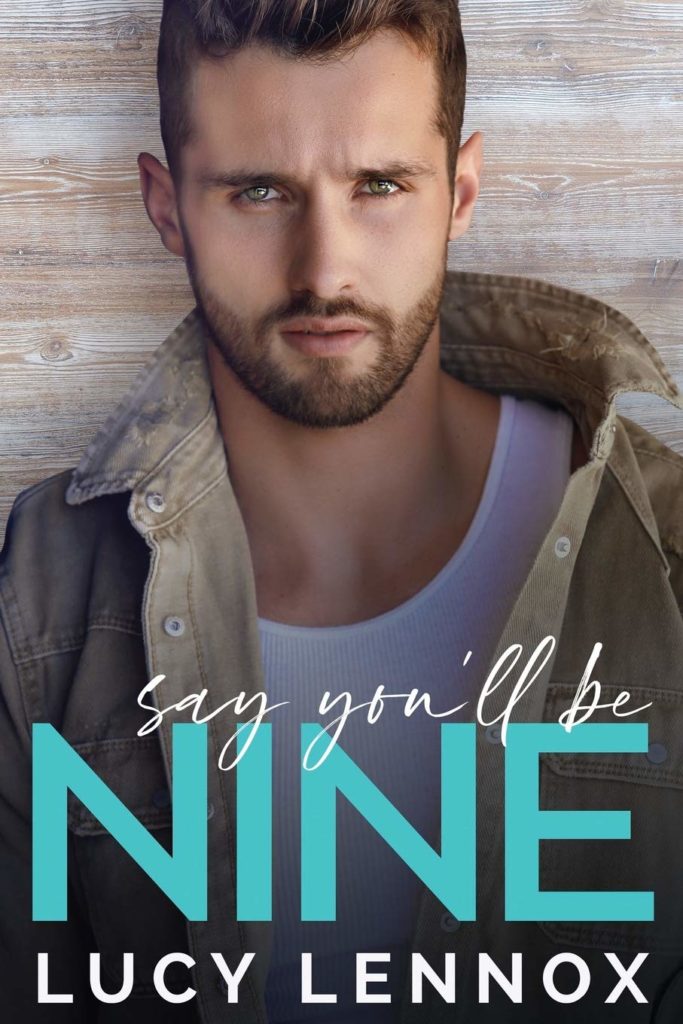 One dilapidated cabin in need of renovation.
Two stubborn men pretending to be a couple.
Three summer months to get the job done.
Four tangled legs in only one bed.
Five cameras catching it all for YouTube.
Six hundred thousand Instagram followers.
Seven nosy family members with Opinions.
Eight thousand reasons they should never fall in love.
Nine million reasons why they will.
La version française
A ma connaissance, ce roman n'est pas encore traduit en français.
Mon avis
★★★★ 4,5/5
Cette romance avait un résumé plutôt concis. Mais je croisais Lucy Lennox très souvent dans les top des meilleurs M/M Romances et les avis sur ce roman étaient très positifs. Je me suis donc laissée tenter sans trop savoir à quoi m'attendre.
J'ai vraiment beaucoup aimé ! La romance commence sur les chapeaux de roue avec un rapprochement qui arrive plus tôt que ce que j'aurais imaginé. Mais toutes les scènes paraissent tellement naturelles ! Leur chantier en pleine forêt nous met dans une petite bulle dont on a aucune envie de sortir. J'ai vraiment aimé le naturel de leur relation, leur personnalité respective et leur amour pour les animaux ❤️
Seul petit bémol qui fait que je ne mets pas 5/5 ? J'avais un peu la sensation que tous les grands gestes venaient d'Isaac, j'aurais préféré que ce soit un peu mieux réparti entre les deux héros.
En tout cas une chose est certaine, c'était mon premier roman de Lucy Lennox mais certainement pas le dernier !