Sommaire :
La version originale – Until I Saw You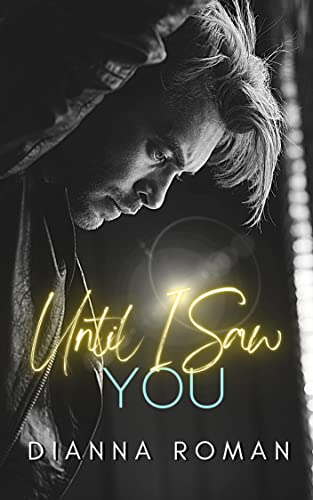 Harper Reid has no money and nowhere to go, but he can't spend one more day under the same roof as his abusive boyfriend. Desperate to start fresh, he takes on a special case through the caregiver agency that contracts him. The client has fired everyone else, but this job includes lodging, so Harper will find a way to make it work until he's back on his feet.
High-flying, eccentric Riley Davenport has lost his sight, effectively clipping the vivacious man's wings. Learning to navigate in darkness is difficult enough without being treated like a house plant by his girlfriend, parents, and friends. The last thing he needs is another pushy caregiver, hovering over him, curtailing the last of his freedom. But Harper Reid is different…very different.
Nervous, quiet, reserved. It's almost like Harper has secrets and is the one who needs to be taught how to live again. And why does he smell like sugar cookies? Men aren't supposed to smell delicious.
La version française
Ce roman n'est pas encore traduit en français.
Mon avis
★★★★ 4,5/5
J'ai trouvé "Until I Saw You" en cherchant des romances avec un personnage ayant un handicap. Riley, un jeune homme solaire et plein de vie devient aveugle à la suite d'un accident et fait appel à une aide à domicile pour l'aider dans son quotidien. Arrive Harper, un jeune homme gentil et doux, récemment échappé d'une relation violente et abusive, qui emménage chez lui pour l'aider.
J'ai vraiment dévoré ce roman, c'est le genre de romance qui se lit facilement et qui passe à une vitesse folle. Riley est hilarant et loin d'être abattu par la perte de sa vue, il se bat pour s'habituer à son nouveau quotidien et en tirer le meilleur. C'est vraiment un rayon de soleil croisé avec une pile électrique. Il va petit à petit emmener Harper dans son monde, et lui redonner confiance en lui. J'ai vraiment adoré leurs interactions, on en voudrait encore plus, ils se complètent à la perfection !
Je n'ai pas vu de Trigger Warnings sur ce roman mais il y a plusieurs altercations entre Harper et son ex, ainsi que des allusions à des actes passés de violence et viol conjugal. Harper est traumatisé par cette relation abusive et si ses traumatismes ne sont pas au centre même de l'histoire, ils sont présents et ont une influence sur sa relation avec Riley.
Si vous recherchez une romance avec des personnages vraiment bien écrits et des dialogues qui font mouche, je ne pourrais que vous le recommander !