Sommaire :
La version originale – Line Mates & Study Dates (CU Hockey #4)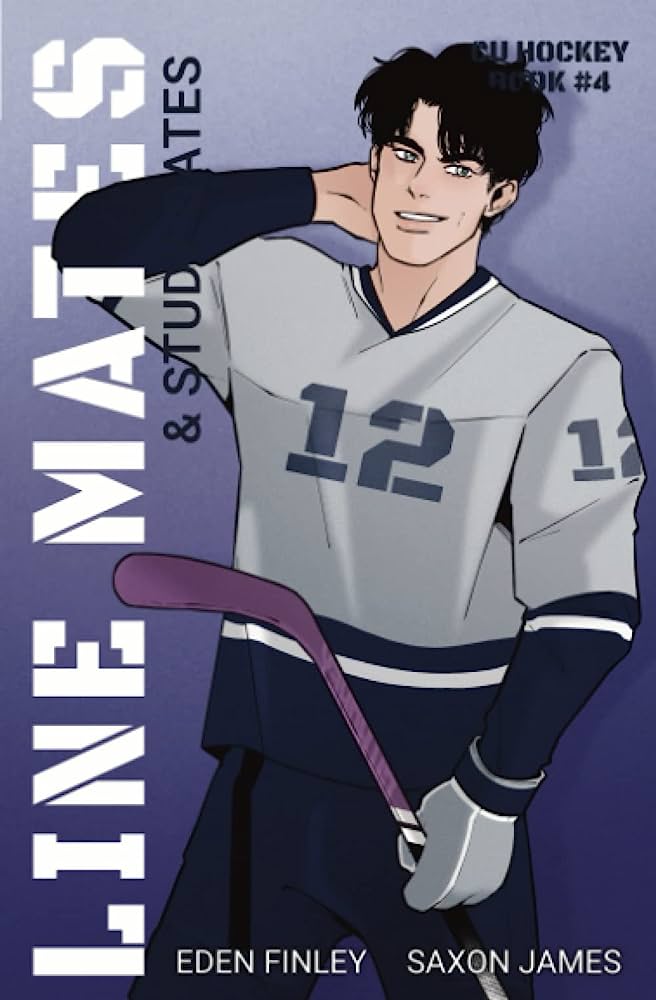 ASHER
Hockey, studying, and school runs. That's my life now.
After a tragic accident that took our parents' lives, it's up to me and my big brother to take care of our five younger siblings.
In between burning their meals and keeping them from killing each other, I'm supposed to get a college degree. It's hard when I don't have time to breathe let alone study, and if I don't get my grades up, I'm in danger of losing the one thing that makes me happy: my spot on the hockey team.
Which is why when the new equipment manager offers to tutor me, I really can't afford to say no. Even though I should.
He's Coach's son and way too tempting.
KOLE
As this year's equipment manager for Dad's hockey team, I'm expected to deal with sweaty jock straps and herding hockey players to their rooms at away games.
The job is easy, but babysitting Asher Dalton is not supposed to be a part of it.
So why, when his brother asks me to keep an eye on him, do I agree?
Why, when he's struggling in classes, do I offer to help?
And why, when we're studying, do I suggest a reward system that lands us squarely in bed?
Asher's trouble, I know he is. But there's something about him that makes it impossible to stay away.
La version française
Ce roman n'est pas encore traduit en français.
Mon avis
★★★★ 4/5
Ce quatrième tome de CU Hockey est sans conteste l'un de mes préférés de la série. J'ai adoré les personnages de Kole et Asher et leur connexion.
Kole est le fils du coach de l'équipe de hockey, Asher est le frère du nouveau coach assistant. On avait rencontré Asher dans le tome précédent avec Cohen et Seth.
Kole est un élève modèle qui veut devenir médecin. Asher a du mal à avoir des bonnes notes avec un emploi du temps très chargé du fait qu'il ait la charge de ses frères et soeurs depuis le décès de ses parents, une tâche qu'il partage avec son grand frère, West.
Kole propose donc son aide à Asher pour l'aider à améliorer ses résultats scolaires et leur relation se créé petit à petit. 
Les deux personnages sont très attachants, il y a une véritable connexion entre les deux. J'ai vraiment adoré la qualité de leurs dialogues, ils sont dans leur bulle et sont parfois très drôles. J'avoue, j'avais un petit crush sur Asher. Le fait de le voir aussi dans son univers familial aidait vraiment à le rendre attachant.
Ce roman est définitivement mon préféré de la série, suivi par le tome 2 consacré à Beck et Jacobs. J'ai hâte de découvrir le tome 5 dédié à West, on a déjà de bons indices sur qui sera sa moitié et ça promet d'être plutôt intéressant !