Sommaire :
La version originale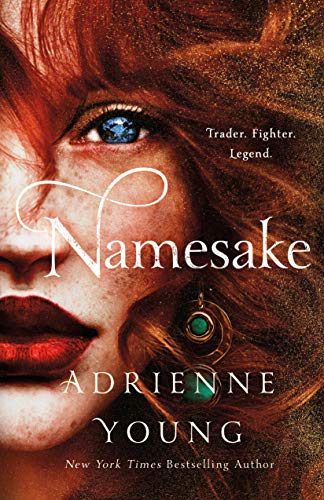 Trader. Fighter. Survivor.
With the Marigold ship free of her father, Fable and its crew were set to start over. That freedom is short-lived when she becomes a pawn in a notorious thug's scheme. In order to get to her intended destination she must help him to secure a partnership with Holland, a powerful gem trader who is more than she seems.
As Fable descends deeper into a world of betrayal and deception she learns that her mother was keeping secrets, and those secrets are now putting the people Fable cares about in danger. If Fable is going to save them then she must risk everything, including the boy she loves and the home she has finally found.
La version française
A ma connaissance, ce roman n'est pas encore traduit en français.
Mon avis
★★★★★ 5/5 ❤️
Après plusieurs mois d'attente, Namesake, le suite du formidable roman Fable est sorti ! Et comme tout book nerd qui se respecte, j'avais mis une alerte dans mon agenda pour l'acheter dès sa sortie. Je l'ai fini le lendemain soir.
La magie opère toujours. C'est fou comme cette auteur arrive à créer un univers prenant. On est complètement en immersion dans cet atmosphère et ses personnages sont tellement aboutis ! Quand on pense avoir deviné plus ou moins la suite de l'histoire ou si un élément devient prévisible, ce n'est pas du tout ce qui se passe.
J'adore les séries où les auteurs écrivent tous les tomes en sachant dans quelle direction ils vont. A la différence de certaines séries (Twilight pour ne pas la citer) qui sont parties en cacahuète car l'auteur dérivait dans tous les sens. J'ai relu des passages du premier tome de Fable après avoir lu le second et vraiment tout concorde, c'est fluide 😍
Attention mini-spoiler
Le seul élément qui m'a un peu déçue dans ce livre c'est que j'étais persuadée que l'identité du père de West (qu'on connaît plus ou moins) allait être un élément important du tome 2 et ce n'est pratiquement pas abordé. Peut-être dans un spin-off sur Willa ?
Fin du mini spoiler
J'aurais tellement aimé que ce livre soit plus long ! Je n'avais pas envie de laisser cet univers, ces personnages, les scènes de plongée… Ces scènes sont tellement bien retranscrites, on dirait des bulles de calme à l'intérieur du roman.
Et le personnage de Saint… Saint ! Voilà. Je peux pas en dire plus sans spoiler mais j'adore ce personnage !
---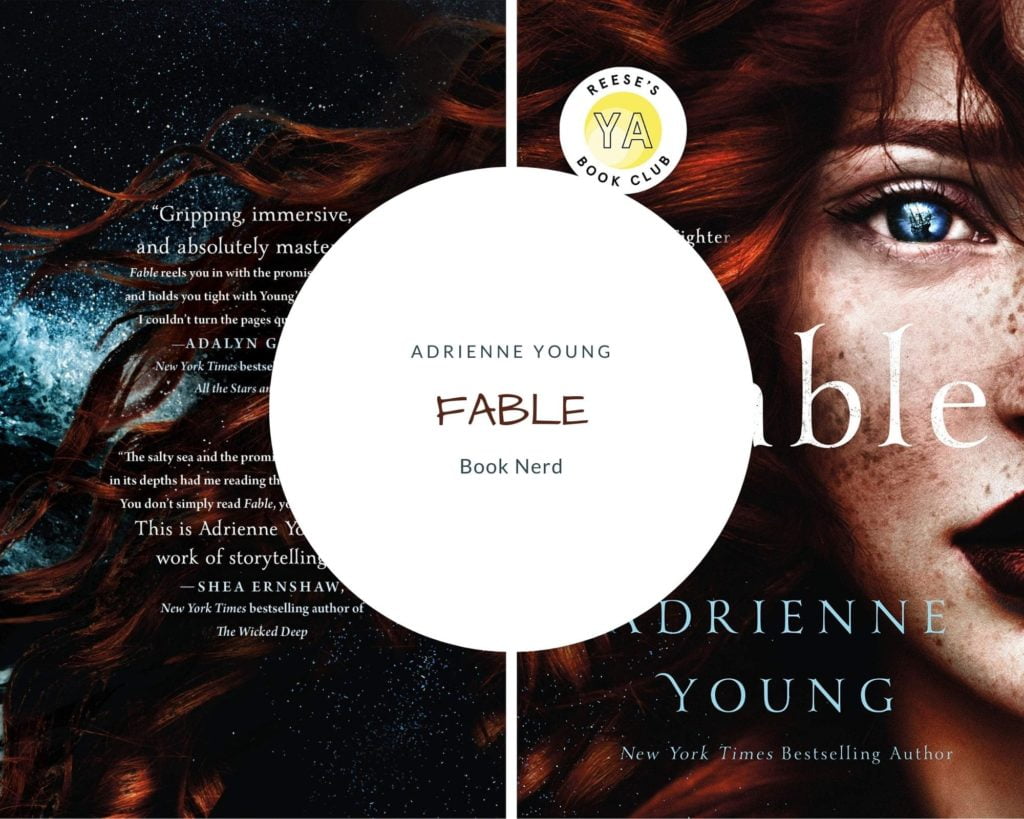 Fable #1
Résumé et avis de l'un de mes plus gros coups de coeur 2020