Sommaire :
La version originale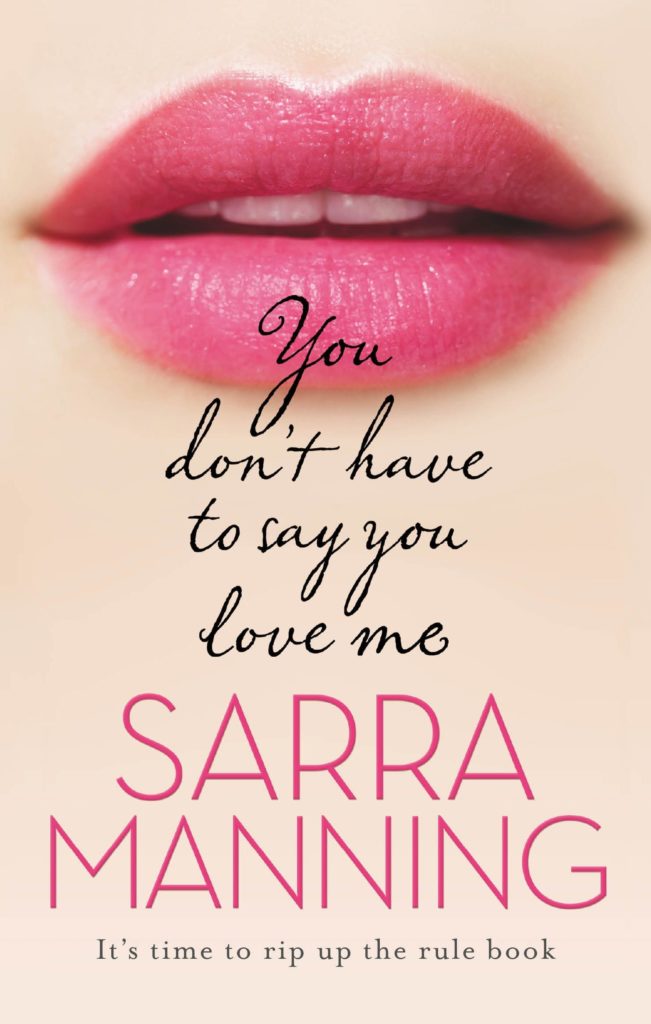 Sweet, bookish Neve Slater always plays by the rules and the number one rule is that good-natured fat girls like her don't get guys like gorgeous, handsome William, heir to Neve's heart since university. But William's been in LA for three years, and Neve's been slimming down and re-inventing herself so that when he returns, he'll fall head over heels in love with the new, improved her.
So she's not that interested in other men. Until her sister Celia points out that if Neve wants William to think she's an experienced love-goddess and not the fumbling, awkward girl he left behind, then she'd better get some, well, experience.
What Neve needs is someone to show her the ropes, someone like Celia's colleague Max. Wicked, shallow, sexy Max. And since he's such a man-slut, and so not Neve's type, she certainly won't fall for him. Because William is the man for her… right?
La version française
Ce roman n'a pas encore été traduit en français.
Mon avis
★★★ 3,5/5
Globalement, objectivement, c'est un bon livre. La relation est bien construite, progressive, solide. L'écriture est agréable et fluide mais il y a plusieurs points qui m'empêchent de lui donner une note plus élevée.
Tout d'abord, l'héroïne a une piètre image d'elle-même suite à une adolescence en situation d'obésité morbide qui lui a valu d'être victime de harcèlement scolaire. Son image d'elle même peut donc se comprendre, mais on a réellement affaire à une personne mal dans sa peau, qui se compare tout le temps, qui se déprécie tout le temps. Alors certes, c'est tout à fait réaliste et je compatissais sur beaucoup de points mais ce n'est pas toujours facile d'apprécier et de supporter quelqu'un d'aussi mal avec sa propre personne. Surtout quand ça la rend un peu vache envers le personnage masculin. Ce qui m'amène au deuxième point.
Max est décrit comme un coureur de jupons et même si lui parle très peu de ses conquêtes, Neve lui en parle beaucoup, BEAUCOUP. Je comprends que ça la travaille du fait de ses problèmes avec elle-même mais on est limite sur du slut shaming à certains moments. Je n'ai pas compris qu'il la laisse autant faire sur ce sujet là.
Troisième point, j'ai trouvé que l'affaire avec William se résolvait un peu trop facilement. Sans aller sur un triangle amoureux (oh que non), j'aurais voulu que Neve prenne sa décision sans aucun facteur externe.

Enfin le livre connaît des longueurs, il y a beaucoup d'introspection de la part de Neve, parfois trop et j'avais tendance à décrocher et à vouloir sauter la page (en particulier au début, avant que Max arrive). Tout ça pour terminer sur une fin assez abrupte. J'aurais bien aimé avoir un épilogue ou un chapitre de conclusion. 
Bref, un personnage féminin avec lequel j'ai eu quelques soucis mais une bonne lecture pour une histoire tout de même bien ficelée. Et Max (et Keith son chien) sont adorables.