Sommaire :
La version originale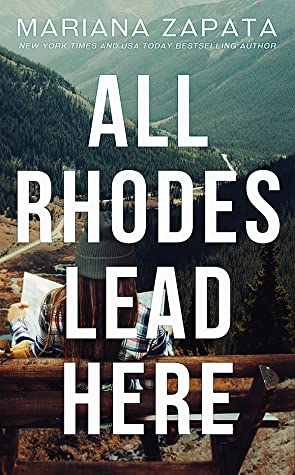 Losing people you love is hard.
Aurora De La Torre knows moving back to a place that was once home isn't going to be easy.
Starting your whole life over probably isn't supposed to be.
But a small town in the mountains might be the perfect remedy for a broken heart.
Checking out her landlord across the driveway just might cure it too.
La version française
A ma connaissance, ce roman n'a pas encore été traduit en français à l'heure où j'écris ces lignes. N'hésitez pas à me l'indiquer si la traduction est disponible.
Mon avis
★★★★★ 5/5
J'étais dans un désert de livres dernièrement. J'ai commencé au moins 4 romans sans les finir et je finissais par reprendre mes vieux livres doudous. Et là que vois-je ? Le nouveau roman de Mariana Zapata est sorti. Ni une ni deux, il est téléchargé et dans ma liseuse à 22h… Adieu sommeil… Mais comme c'est Mariana Zapata ça vaut toujours le coup !
Ce roman est une vraie petite bulle, il donne l'impression d'être en vacances. Je l'ai vraiment beaucoup apprécié. Cela étant, je l'ai vu dans d'autres reviews, on retrouve les ingrédients qui ont fait le succès de d'autres de ses romans. On pourrait donc lui reprocher un côté "réchauffé" mais personnellement, j'aime beaucoup trop sa façon d'écrire, ses personnages pour m'en soucier. Personne n'écrit des romans slow burn comme elle (en tout cas, je n'ai pas encore trouvé). All Rhodes Lead Here m'a beaucoup rappelé Wait For It (l'article arrive) et je l'ai dévoré en 24h.
Je ne serai pas du tout contre un spin-off sur Amos, Mariana si tu m'entends… 😉