Sommaire :
La version originale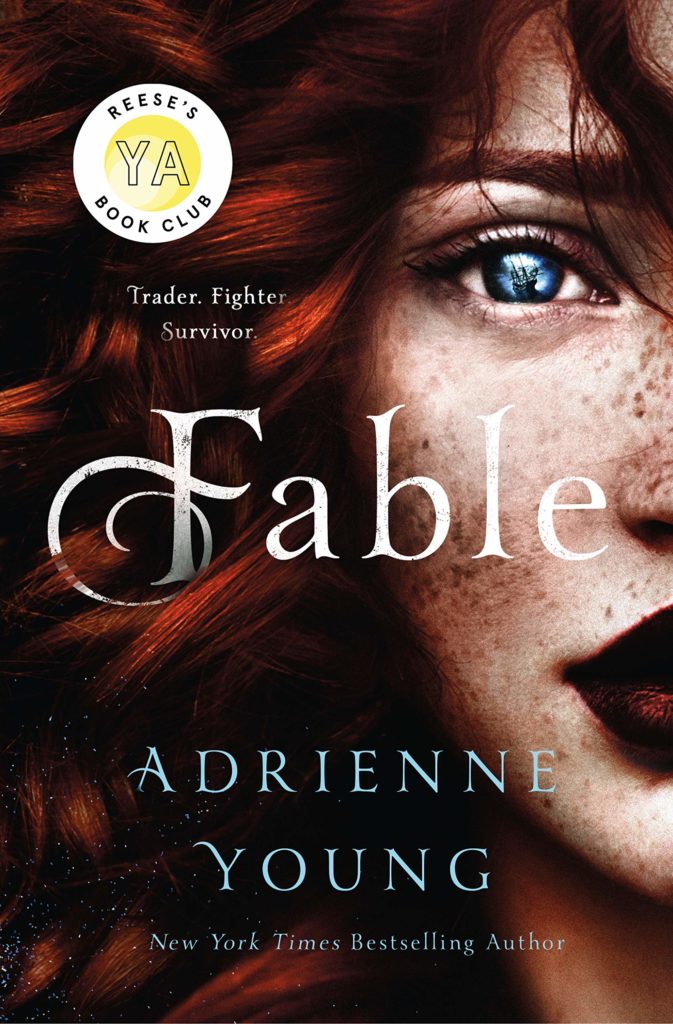 For seventeen-year-old Fable, the daughter of the most powerful trader in the Narrows, the sea is the only home she has ever known. It's been four years since the night she watched her mother drown during an unforgiving storm. The next day her father abandoned her on a legendary island filled with thieves and little food. To survive she must keep to herself, learn to trust no one, and rely on the unique skills her mother taught her. The only thing that keeps her going is the goal of getting off the island, finding her father, and demanding her rightful place beside him and his crew. To do so Fable enlists the help of a young trader named West to get her off the island and across the Narrows to her father.
But her father's rivalries and the dangers of his trading enterprise have only multiplied since she last saw him, and Fable soon finds that West isn't who he seems. Together, they will have to survive more than the treacherous storms that haunt the Narrows if they're going to stay alive.
Welcome to a world made dangerous by the sea and by those who wish to profit from it. Where a young girl must find her place and her family while trying to survive in a world built for men. Fable takes you on a spectacular journey filled with romance, intrigue, and adventure.
La version française – Fable, Tome 1 : L'Aventurière des mers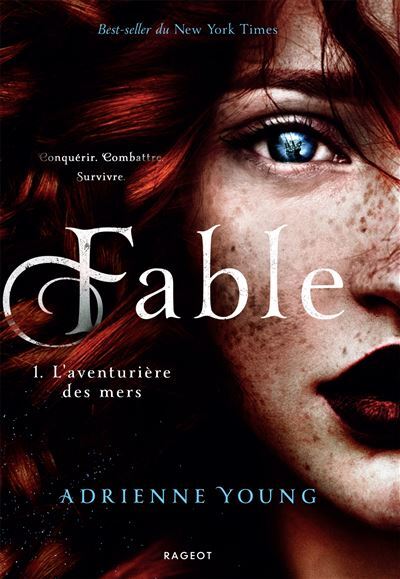 Fable, 17 ans, est la fille du marchand le plus puissant des Goulets près de la mer sans Nom. Pourtant, après la mort de sa mère au cours d'une tempête, son père l'a abandonnée sur une île peuplée de voleurs où elle a dû se battre pour survivre.
Plongeuse, découvreuse de gemmes qu'elle revend pour assurer sa subsistance, Fable poursuit un but : quitter l'île et rejoindre son père afin d'obtenir son héritage, une place dans sa flotte. Pour cela elle doit gagner le continent où il a établi son comptoir commercial. Elle fait appel à West, le jeune capitaine d'un navire marchand, le Marigold, qui accepte de l'emmener. Mais une fois à bord, alors qu'elle doit faire ses preuves et être acceptée par l'équipage, elle découvre que West et son navire ne sont peut-être pas ce qu'ils paraissaient être…
Mon avis
★★★★★ 5/5 ❤️
J'ai décidé de lire ce livre après l'avoir vu conseillé par le groupe de lecture de Reese Witherspoon sur Instagram (si si). Une première pour moi.
De prime abord, j'ai beaucoup aimé la couverture et à la lecture du synopsis, j'avais la sensation d'avoir affaire à une histoire de pirates, des histoires que j'affectionne particulièrement mais malheureusement j'en trouve peu qui trouve vraiment grâce à mes yeux.

Me voilà lancée dans l'histoire ! Je lis tous les livres en anglais depuis quelques années et celui-ci était particulièrement ardu au début, n'étant pas familière avec le vocabulaire nautique… On remercie chaleureusement le dictionnaire intégré à la liseuse ! (Même si parfois la traduction n'était pas vraiment une aide étant donné que je ne connais pas le vocabulaire nautique en français non plus).
L'histoire commence avec Fable, une jeune fille abandonnée par son père sur une île suite au naufrage de leur bateau, un accident ayant coûté la vie à sa mère. Son père la laisse seule sur l'île en lui promettant que si elle réussit à s'en sortir, il lui donnera sa place auprès de lui et de son équipage.
L'île sur laquelle Fable se trouve est un univers très dangereux où chacun ne peut compter que sur lui-même. Fable est vraiment un personnage très bien écrit. Son caractère, ses motivations, elle est très humaine et ne prend pas de décisions irrationnelles et frustrantes comme on peut en voir parfois dans des livres de ce type. Non toutes ses décisions sont compréhensibles et on voyage avec elle, on se pose les mêmes questions, on tourne les pages avec avidité.
Je recommande vraiment ce livre. Non seulement l'histoire est prenante, c'est un vrai parcours que nous réalisons avec l'héroïne mais tous les personnages autour sont bien écrits, assez complexes pour être intéressants et intrigants.
J'ai vu des critiques mitigées mettant en avant le fait que le livre était majoritairement une équipe qui navigue mais personnellement, j'ai été prise dans l'histoire tout du long.
J'attends la suite avec impatience (coucou le cliffhanger final) – J'intègre cet article la veille de la sortie du tome 2, Namesake, je suis PRÊTE !
Cette série est une duologie, ce que j'apprécie particulièrement ! J'ai toujours peur lorsque je me lance dans un trilogie que le 2° tome soit le ventre mou d'une série mais c'est rarement le cas avec les duologies. Certains lecteurs de Goodreads ont d'ores et déjà reçu un exemple du deuxième tome en contrepartie d'une note et les critiques ont l'air unanimes ! 🤞🏻
Le rendez-vous est pris pour mars 2021 de mon côté 🙂