Sommaire :
La version originale : Bear, Otter, and The Kid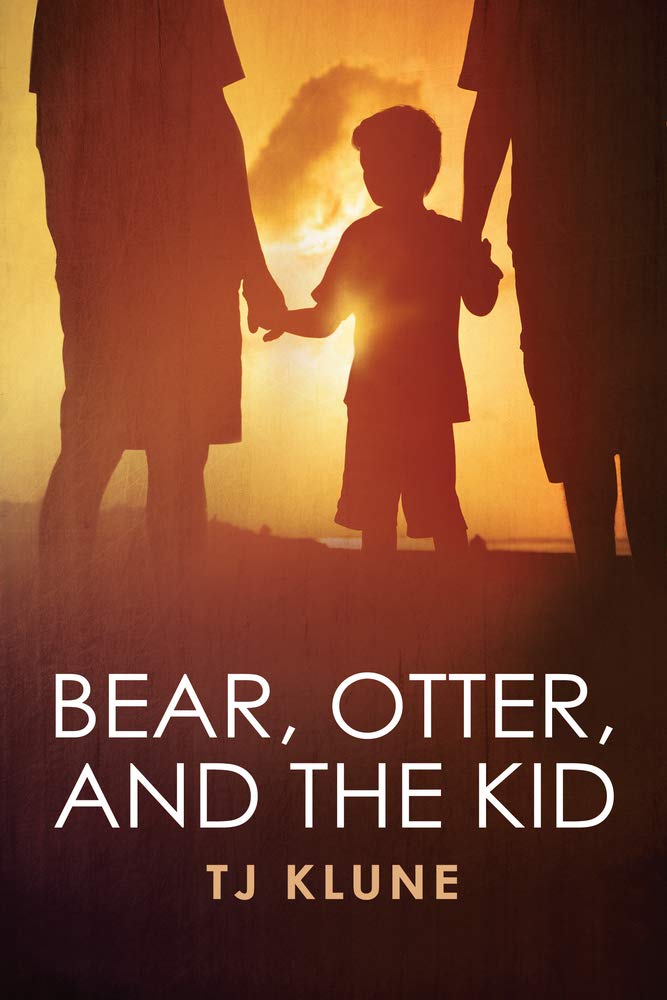 Three years ago, Bear McKenna's mother took off for parts unknown with her new boyfriend, leaving Bear to raise his six-year-old brother Tyson, aka the Kid. Somehow they've muddled through, but since he's totally devoted to the Kid, Bear isn't actually doing much living. With a few exceptions, he's retreated from the world, and he's mostly okay with that – until Otter comes home.
Otter is Bear's best friend's older brother, and as they've done for their whole lives, Bear and Otter crash and collide in ways neither expect. This time, though, there's nowhere to run from the depth of emotion between them. Bear still believes his place is as the Kid's guardian, but he can't help thinking there could be something more for him in the world … something or someone.
La version française : L'Ours, la Loutre et le Moustique : S'ouvrir au monde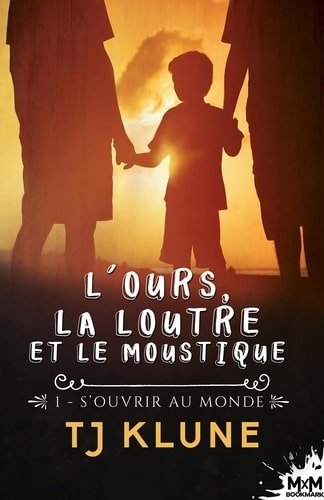 Il y a trois ans, la mère de Bear McKenna a mis les voiles avec son dernier petit ami en date, laissant à Bear la tâche d'élever son petit frère de six ans Tyson, surnommé le Moustique. Depuis, les deux frères ont appris à se débrouiller seuls. Mais, dévoué corps et âme au Moustique, Bear a fini par mettre sa vie de côté — à quelques exceptions près, il s'est isolé du monde et a presque accepté cette situation. Jusqu'à l'arrivée d'Otter.
Otter est le frère aîné du meilleur ami de Bear et, comme toujours, chacune de leurs retrouvailles se solde par un affrontement aux conséquences inattendues pour tous les deux. Cette fois, pourtant, ils n'ont nulle part où fuir l'intensité des émotions qui les assaillent. Bear est persuadé que sa place est auprès du Moustique, en tant que tuteur, mais il ne peut s'empêcher de penser que quelque chose d'autre l'attend dans ce monde… quelque chose ou quelqu'un.
Mon avis
★★★★★ 5/5
Je suis dans une grande période T.J. Klune. Chacun de ses livres est une vraie aventure riche en émotions. Je tente vainement de prendre mon temps pour éviter d'épuiser trop vite sa bibliographie mais qu'il est doué !
Après avoir lu l'excellente série Green Creek puis The House in the Cerulean Sea, je me suis lancée dans une nouvelle série : Bear, Otter, and the Kid.
Pour être totalement honnête, cela fait très longtemps que j'ai le premier tome sur ma liseuse. Je l'avais découvert en parcourant les listes de meilleures M/M Romances, mais la couverture me bloquait un peu. Si celle de The House in the Cerulean Sea est magnifique, celle de Bear, Otter and the Kid est clairement datée et ne fait pas trop envie. Après le roman date de 2011 donc il n'est plus tout récent non plus. Mais bonne nouvelle, encore une fois, il ne faut pas se fier à la couverture ! (et heureusement, elle a eu droit à une grosse refonte)
T.J. Klune a vraiment le don de vous happer dès les premières pages de ces récits. On tombe amoureux des personnages, on rit, on est ému, c'est un festival de sentiments.
Si ce n'est pas pleinement un coup de coeur pour moi en comparaison avec d'autres romans du même auteur, ce roman mérite pleinement ces 5 étoiles. J'ai vraiment adoré les personnages, en particulier la relation entre Bear et Ty (Ty est particulièrement génial), j'ai éclaté de rire à plusieurs reprises.
Le livre date de 2011 et en le lisant, je me suis fait la réflexion que ce roman devait dater un peu, ce qui est rassurant dans un certain sens, cela montre que la situation évolue positivement pour les personnes LGBTQ. Le livre a été écrit à l'époque où le mariage gay n'était pas encore légalisé aux USA.
Le seul point qui m'a dérangé (mais la suite du roman arrive) c'est certains points non adressés à la fin du roman. Je n'épiloguerais pas plus pour ne pas spoiler mais il manque des explications et on dirait que les personnages ont un peu oublié ces éléments alors qu'ils sont quand même relativement déterminants. Je me lance dans la suite de ce pas et je verrai si j'ai des éléments de réponse !
J'ai retrouvé des parallèles avec certains personnages de Green Creek. Ty me faisait penser à Joe enfant, Creed était Carter, Anna était Jessie, et Otter similaire à Ox. Mais sans que cela ne soit gênant ou que cela fasse une répétition de l'histoire.
J'ai vu que certaines personnes faisaient le parallèle entre ce roman et le film Shelter, mais je ne l'ai pas vu. Je doute qu'un film puisse aller si loin dans la construction de ses personnages mais je pense que je vais essayer de le voir pour comparer !
Vraiment, si vous ne connaissez pas T.J. Klune, foncez ! En revanche, petit conseil, évitez de commencer un de ces romans tard et/ou si vous travaillez le lendemain, vous risquez d'avoir du mal à lâcher le livre. Il a le don de vous faire perdre toute notion du temps.