Sommaire :
La version originale : The House in the Cerulean Sea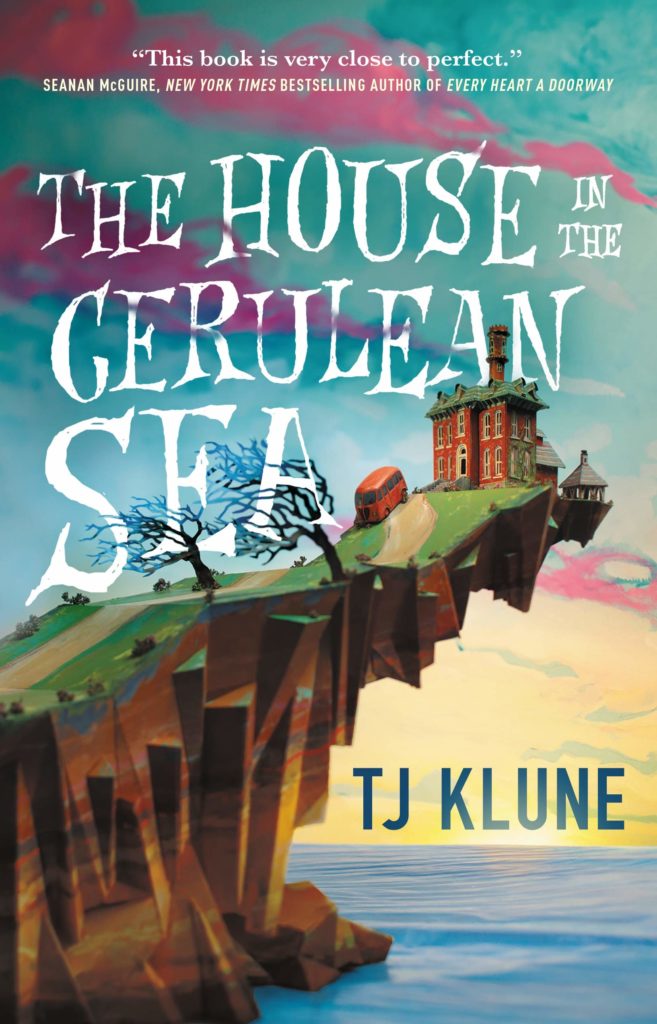 A magical island. A dangerous task. A burning secret.
Linus Baker leads a quiet, solitary life. At forty, he lives in a tiny house with a devious cat and his old records. As a Case Worker at the Department in Charge Of Magical Youth, he spends his days overseeing the well-being of children in government-sanctioned orphanages.
When Linus is unexpectedly summoned by Extremely Upper Management he's given a curious and highly classified assignment: travel to Marsyas Island Orphanage, where six dangerous children reside: a gnome, a sprite, a wyvern, an unidentifiable green blob, a were-Pomeranian, and the Antichrist. Linus must set aside his fears and determine whether or not they're likely to bring about the end of days.
But the children aren't the only secret the island keeps. Their caretaker is the charming and enigmatic Arthur Parnassus, who will do anything to keep his wards safe. As Arthur and Linus grow closer, long-held secrets are exposed, and Linus must make a choice: destroy a home or watch the world burn.
La version française : La maison au milieu de la mer céruléenne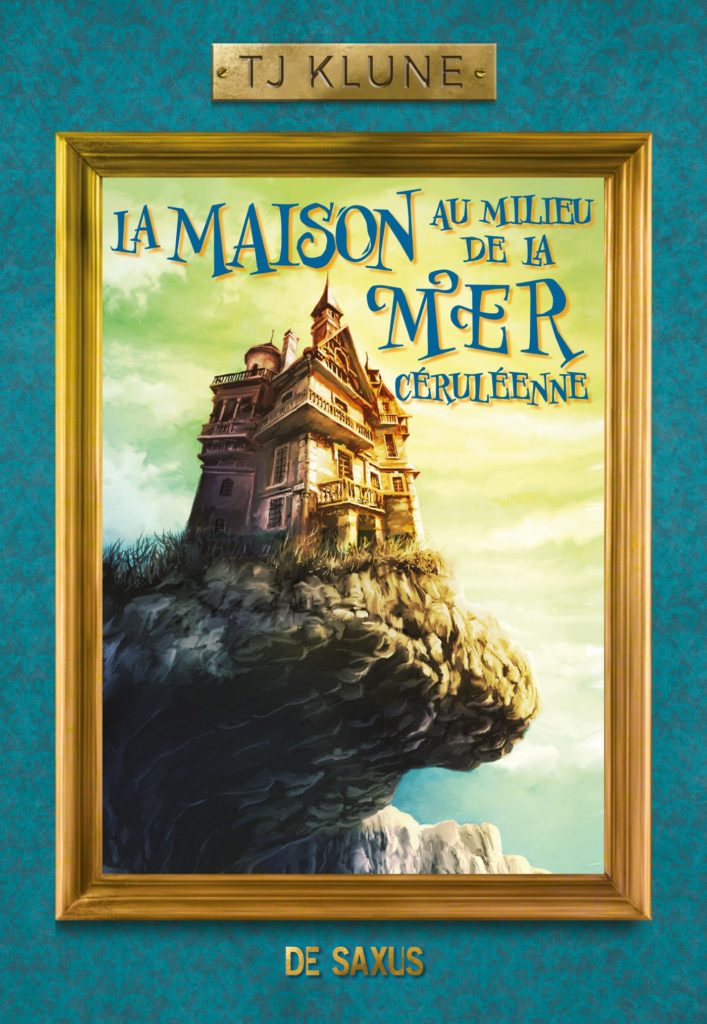 Une île magique. Une mission dangereuse. Un secret brûlant.
Linus Baker mène une vie tranquille et solitaire.
À quarante ans, il vit dans une petite maison avec un chat caractériel et ses vieux disques. En tant qu'agent du Ministère de la Jeunesse Magique, il doit s'assurer du bien-être des enfants dans les orphelinats supervisés par le gouvernement.
Mais lorsqu'il est convoqué de manière inattendue par les Cadres Extrêmement Supérieurs, il se voit confier une mission curieuse et hautement secrète : se rendre sur l'île de Marsyas dans un foyer où résident six dangereux pensionnaires.
Obligé de mettre ses craintes de côté afin de rédiger un rapport objectif sur l'établissement, Linus va vite comprendre que les enfants ne sont pas le seul secret que renferme l'île. Il devra également réussir à cerner le charmant et énigmatique directeur des lieux, Arthur Parnassus, qui fera tout pour défendre ses protégés.
À mesure qu'il découvre d'incroyables secrets et qu'il se rapproche d'Arthur, Linus va se retrouver confronté au plus difficile des choix : faire son devoir ou écouter son cœur.
Mon avis
★★★★★ 5/5 ❤️
Ce roman est tellement, tellement, tellement beau.
Les premiers chapitres du roman présentent le personnage de Linus, un homme légèrement en surpoids, effacé, qui ne vit que pour son boulot et qui n'a que son chat pour compagnie. Puis Linus arrive à l'orphelinat et c'est comme si le livre en noir et blanc devenait soudainement rempli de couleurs ! C'est drôle, c'est touchant, c'est attendrissant et surtout original. Il n'y a pas de drames inutiles. Les enfants sont absolument hilarants (j'ai éclaté de rire à plusieurs reprises).
J'ai commencé à écrire cet avis avant d'avoir totalement terminé le roman et j'ai été amusée de voir que la comparaison "noir et blanc" / "couleur" arrive un peu plus tard dans le livre. C'est fou comme TJ Klune a réussi à retranscrire cette impression par l'écrit. "The House in the Cerulean Sea" est définitivement unique en son genre, un OVNI qui fait du bien, qui donne tous les bons pincements au coeur et qu'on n'a aucune envie de refermer. La conclusion "Don't you wish you were here?" est particulièrement bien trouvée.
Pour éviter la gueule de bois de livre, je pense que je vais continuer avec l'un de ses romans. J'ai adoré Green Creek et je comptais poursuivre avec Bear, Otter, and the Kid mais je suis tombée sur "The House in the Cerulean Sea" à la Fnac en faisant mes achats de Noël. J'ai été attirée par la couverture (magnifique) et le résumé ne me sortait pas de la tête, je n'ai pas eu d'autre choix que de le lire.
"The House in the Cerulean Sea" va occuper une place toute particulière dans mes romans préférés, il a vraiment réussi à me toucher par ce savant mélange de simplicité et de complexité ❤️ En tout cas, une chose est certaine, TJ Klune est définitivement une valeur sûre.