Sommaire :
La série Necessary Evils
Psycho est le deuxième tome des 7 romans qui composent la série Necessary Evils. Chaque tome est dédié à un couple différent.
Pour éviter tout spoil, il est recommandé de les lire dans l'ordre, vous pouvez retrouver le résumé et mon avis sur le premier tome, Unhinged, par ici :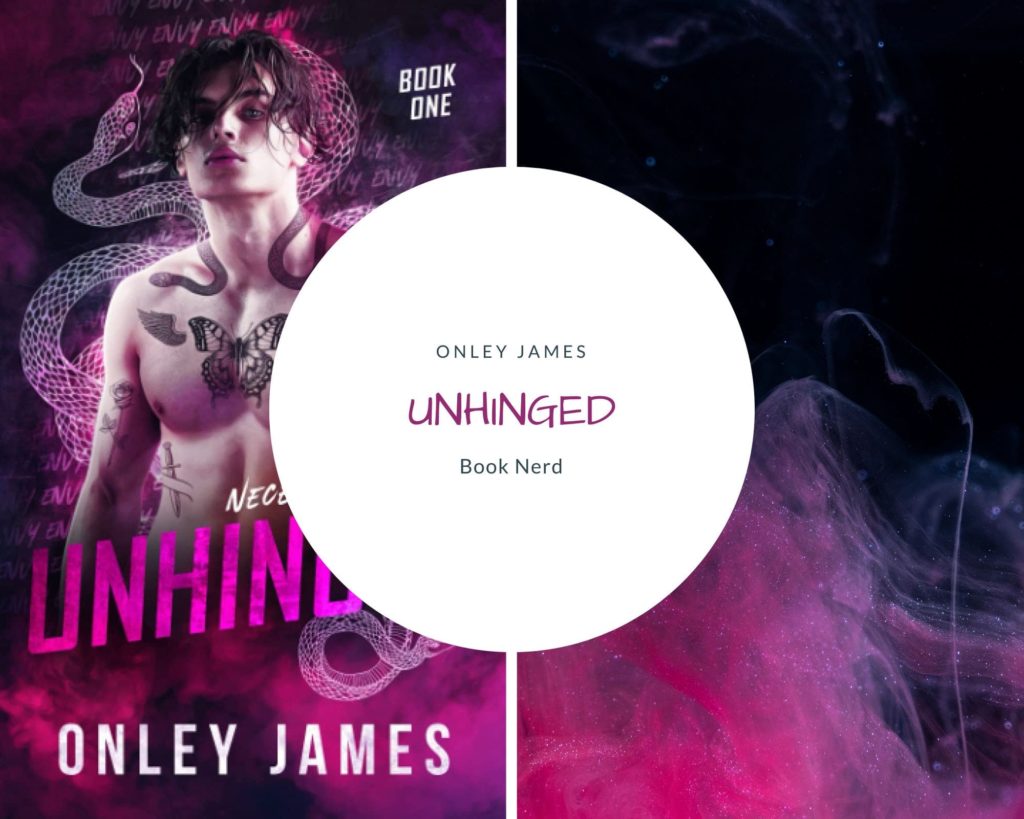 La version originale – Psycho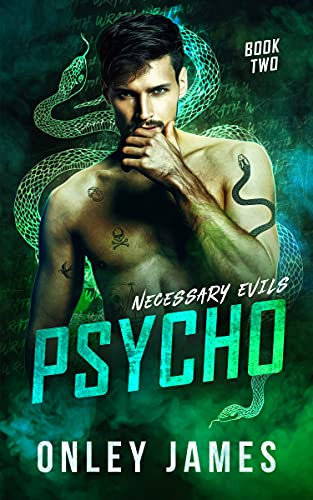 August Mulvaney has always been exceptional. As the genius son of an eccentric billionaire, his off-putting behavior is often blamed on his high IQ. They say there's a thin line between genius and madness. August is both—a brilliant professor loved by his students and a ruthless, obsessive killer tasked with righting the wrongs of a failing justice system. And he's just found his latest obsession: Lucas Blackwell.
Lucas Blackwell was once the golden child of the FBI, using his secret talent as a clairvoyant to help put away society's worst. Until, with a touch, he discovers his co-worker is a killer and his life falls apart. Now, the world thinks he's crazy and that co-worker wants him dead. He seeks refuge at a small college, hoping to rebuild his life and his reputation. But then he runs into August Mulvaney. Literally.
August is immediately intrigued with Lucas and his backstory. He doesn't believe in psychics, but there's no missing the terror in his eyes when they collide in the hallway. Now, August has a problem. Lucas knows his secret, and August knows he wants Lucas. And August always gets what he wants.
Can he convince Lucas that not all killers are created equal and that having a psychopath in his corner—and in his life—might be just what he needs?
La version française
Ce roman n'est pas encore traduit en français.
Mon avis
★★★★ 4/5
Une Dark Romance entre un professeur tueur psychopathe autiste et un ancien profiler du FBI, ça vous dirait ? C'est le couple inattendu de cette romance qui, à la différence du premier tome, intègre un petit élément fantastique via la psychométrie de Lucas (traduction maison, je ne sais pas si c'est le meilleur terme).
Ce deuxième tome se dévore avec plaisir. August est au départ totalement désemparé face à ses sentiments pour Lucas, ce qui le rend terriblement attachant. Lucas a conscience qu'il ne devrait pas être attiré par August et pourtant…
Les deux ensemble forment un couple extrêmement attachant et mignon bien qu'il s'agisse d'une Dark romance. J'insiste sur le fait que malgré le fait que ce soit une romance qui peut paraître légère, il s'agit bien d'une Dark Romance qui contient des scènes assez violentes et une trame de fond très très sombre.
Comme pour le premier tome, je n'ai pas mis 5 étoiles car certaines scènes de sexe ne sont vraiment pas ma tasse de thé. J'aurais aussi aimé que la résolution de la situation de Lucas soit un peu plus poussée. A la première lecture et compte tenu des recommandations que je voyais autour de ce roman, je pensais l'aimer plus que ça. Au final, ayant terminé les 6 tomes, je suis vraiment attachée à la famille dans son ensemble et j'ai plaisir à relire les différents romans.
Encore une fois, la force de cette série se trouve aussi dans la famille Mulvaney et leurs interactions. J'adore les scènes où ils sont tous réunis et leurs échanges. Ils ne peuvent pas se laisser tranquilles mais sont toujours solidaires quoi qu'il arrive. Je crois que le dernier tome, Maniac, est le livre que j'attends le plus dans les mois à venir.
⚠️ Attention, comme le premier tome, ce deuxième tome a des trigger warnings détaillés avant le prologue. Psycho est donc à éviter si vous êtes sensibles aux mentions de viols et agressions très violentes envers des femmes, aux actes de vengeance descriptifs.