Sommaire :
La version originale – Defy (Sinners of Saint #0.5)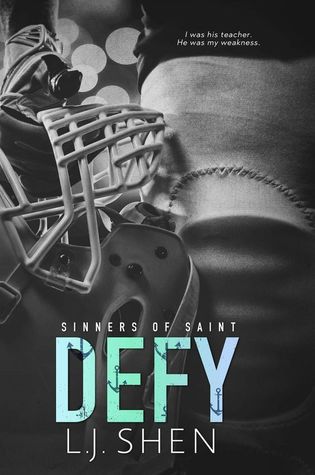 My name is Melody Greene, and I have a confession to make.
I slept with my student, a senior in high school.
Multiple times.
I had multiple orgasms.
In multiple positions.
I slept with my student and I enjoyed it.
I slept with my student and I'd do it all over again if I could turn back time.
My name is Melody Greene, and I got kicked out of my position as a teacher and did my walk of shame a la Cersei Lannister from the principal's office, minutes after said principal threatened to call the cops on me.
My name is Melody Greene, and I did something bad because it made me feel good.
Here is why it was totally worth it.
La version française – Sinner – Tome 0.5 : Sulfurous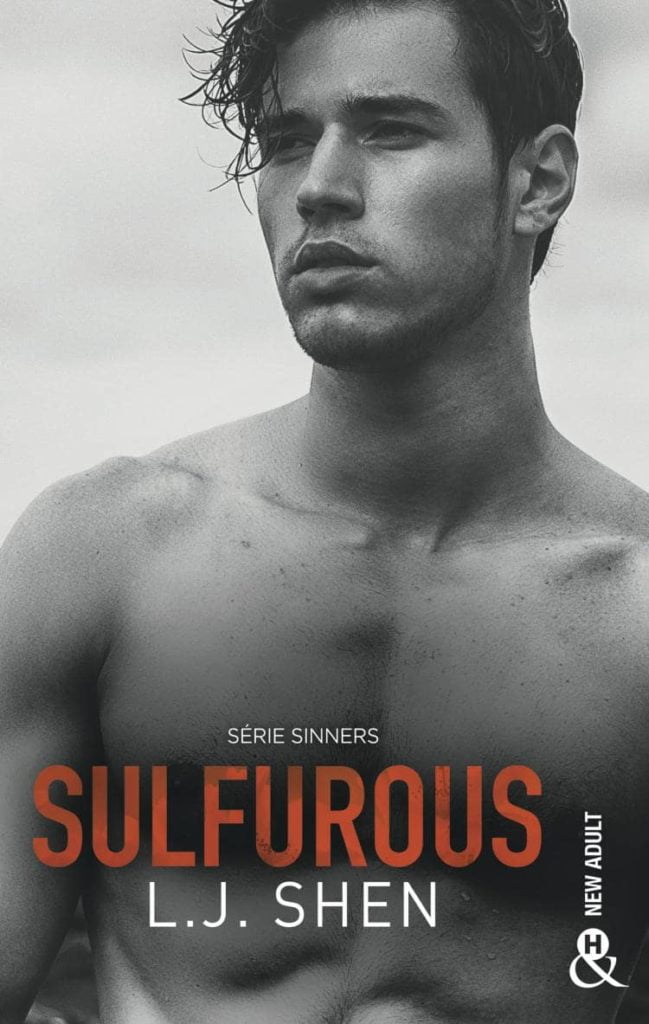 Sulfurous. Si Mel devait qualifier Jaime Followhill, c'est sans nul doute l'adjectif qu'elle utiliserait. Car Jaime est aussi séduisant que dangereux : fils de la proviseure d'All Saints High, le lycée dans lequel elle exerce, il est aussi et avant tout son élève. Un élève auquel elle a toujours su résister malgré l'attirance lancinante qu'elle éprouve pour lui.
Mais alors qu'il ne lui reste plus que quelques semaines avant de quitter définitivement ce lycée de gosses de riches, elle emboutit la voiture de son élève et se retrouve confrontée à son propriétaire. Et quand Jaime propose à sa professeure de devenir sa maîtresse, Mel comprend qu'elle va devoir choisir entre le désir et la raison…
Mon avis
★★★★ 4/5
Une fois n'est pas coutume, j'ai encore commencé une série dans le mauvais sens. J'ai tout d'abord commencé par lire « Pretty Reckless » mais au bout de quelques chapitres, j'ai fini par arrêter pour me tourner vers la série spin-off Sinner of Saint, qui relate l'histoire des parents des protagonistes de Pretty Reckless.
Me voici donc lancée dans « Defy » dont certains éléments étaient déjà mentionnés dans Pretty Reckless. Defy est une courte histoire d'amour entre un étudiant (majeur) et sa professeur de littérature de 26 ans (j'aime bien ce genre de trame).
J'ai été très vite happée dans cette histoire qui fait du bien. Les personnages sont humains et attachants, on est beaucoup introduits au personnage de Vicious (le héro du 1er tome de la série). Je n'ai donc pas pu m'empêcher d'enchainer sur Vicious dès que j'ai eu terminé Defy.
Pour en revenir à Defy, on évite globalement les clichés du genre et c'est rafraichissant ! Il existe une vraie alchimie entre les deux personnages, et même si certains éléments étaient bizarres (d'où le 4 étoiles et non 5) on arrive à passer outre.
J'ai même éclaté de rire à une ou deux reprises, merci Jaime ❤️
Dans un genre un peu similaire, je vous recommande le roman Broken de Madison Faye. Il y a beaucoup (beaucoup) de sexe mais on passe un agréable moment !