Sommaire :
La version originale – Fake Out (Fake Boyfriend #1)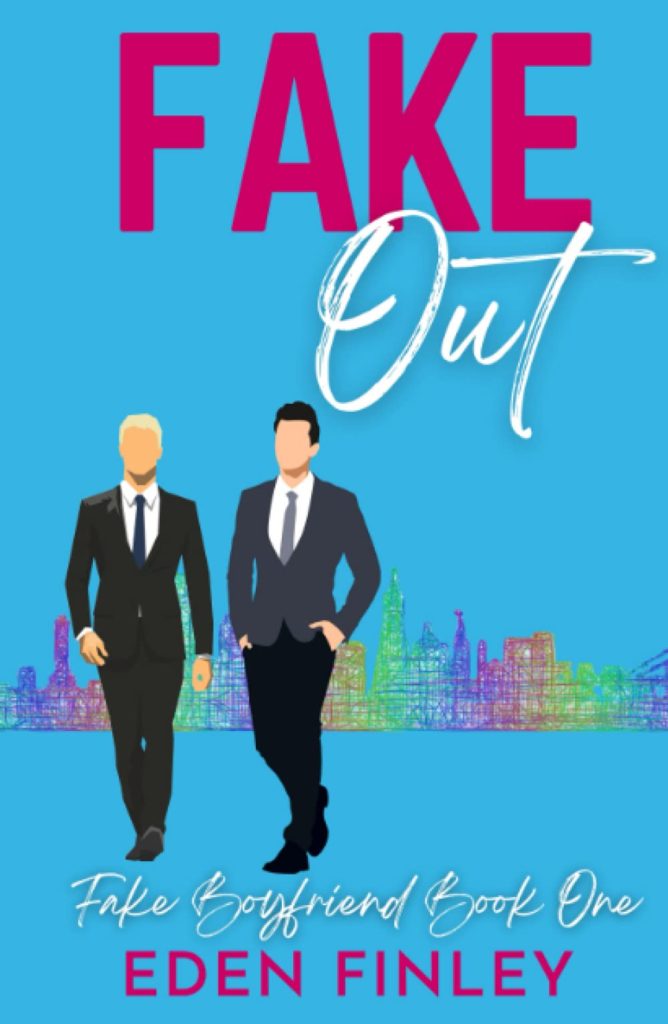 Maddox
The reason I rarely go home is three simple words: I'm a liar.
When the pressure to marry my childhood sweetheart became too much, I told her I was gay and then fled to New York like my ass was on fire.
Now, five years later and after a drunken encounter, I find myself invited to her wedding. And I have to bring my boyfriend—the boyfriend who doesn't exist because I'm straight.
At least, I think I am. Meeting the guy I'm bribing to be my boyfriend for the weekend makes me question everything about myself.
Damon
When my sister asks me to pretend to be some straight guy's boyfriend, my automatic response is to say no. It's because of guys like him people don't believe me when I tell them I'm gay.
But Maddox has something I need.
After an injury that cost me my baseball career, I'm trying to leave my playing days behind and focus on being the best sports agent I can be. Forty-eight hours with my sister's best friend in exchange for a meeting with a possible client. I can do this.
I just wish he wasn't so hot. Or that he didn't kiss like he means it.
Wait … why is the straight guy kissing me?
La version française – Menteur (Faux Petit-Ami #1)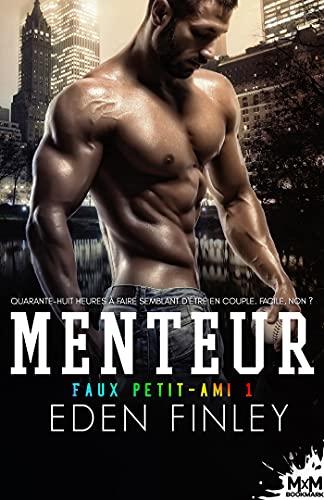 Maddox
La raison pour laquelle je rentre rarement chez moi se résume en quatre mots : je suis un menteur. Ai-je (faussement) avoué être gay et fui à New York comme si j'avais le feu aux fesses pour éviter d'épouser mon amour de jeunesse ? Oui.
Cinq ans plus tard – après une rencontre arrosée – me voilà invité à son mariage ! Foutu karma… Et bien sûr, je suis censé venir avec mon petit ami. Petit ami qui n'existe pas, soit dit en passant. Parce que je suis hétéro (vous suivez ?).
Mais ça… je n'en suis plus si sûr…
Damon
Quand ma soeur me demande de jouer au faux petit ami d'un hétéro, ma réponse est simple : hors de question ! C'est à cause de mecs comme lui que personne ne me croit lorsque je dis que je suis gay. Mais ma soeur est diabolique.
Après une blessure qui m'a coûté ma carrière au baseball, j'essaie de devenir la crème des agents sportifs. Quarante-huit heures avec le meilleur ami de ma soeur en échange d'une rencontre avec un client potentiel qui pourrait changer ma vie ? Je suis preneur ! Si seulement il n'était pas si séduisant… Et qu'il n'embrassait pas comme un dieu !
Mais attendez… Pourquoi donc ce mec hétéro m'embrasse-t-il ?
Mon avis
★★★★ 4/5
J'ai lu l'intégralité de la série « Fake Boyfriend » il y a quelques années et si j'avais passé un excellent moment, je me souvenais avoir été mitigée à la lecture du premier tome. Prise d'une soudaine pulsion hier, je me suis dit que j'allais relire « Fake Out ». Et j'ai vraiment beaucoup aimé Maddox et Damon.
Je me souviens que lors de ma première lecture, j'avais trouvé le personnage de Maddox un peu too much. Trop intense, un peu trop grande gueule. Je n'ai pas eu du tout cet effet sur ma deuxième lecture. Peut-être aussi parce que je le connais bien maintenant après avoir lu toute la série et les différents spin off ? Je ne sais pas mais en tout cas, j'ai dévoré ce roman.
Damon et Maddox ont une relation saine, qui se construit de manière totalement naturelle. J'aime particulièrement les dialogues de ce roman, tout est fluide, comme si c'était inévitable pour eux.
Je ne sais pas encore si je vais relire la série dans sa globalité (sûrement car je n'avais pas mon blog à l'époque donc ce serait l'occasion d'avoir des articles dédiés) mais c'est vraiment une série et des personnages qu'on a plaisir à retrouver. Je vous la recommande !