Sommaire :
La version originale – Under the Whispering Door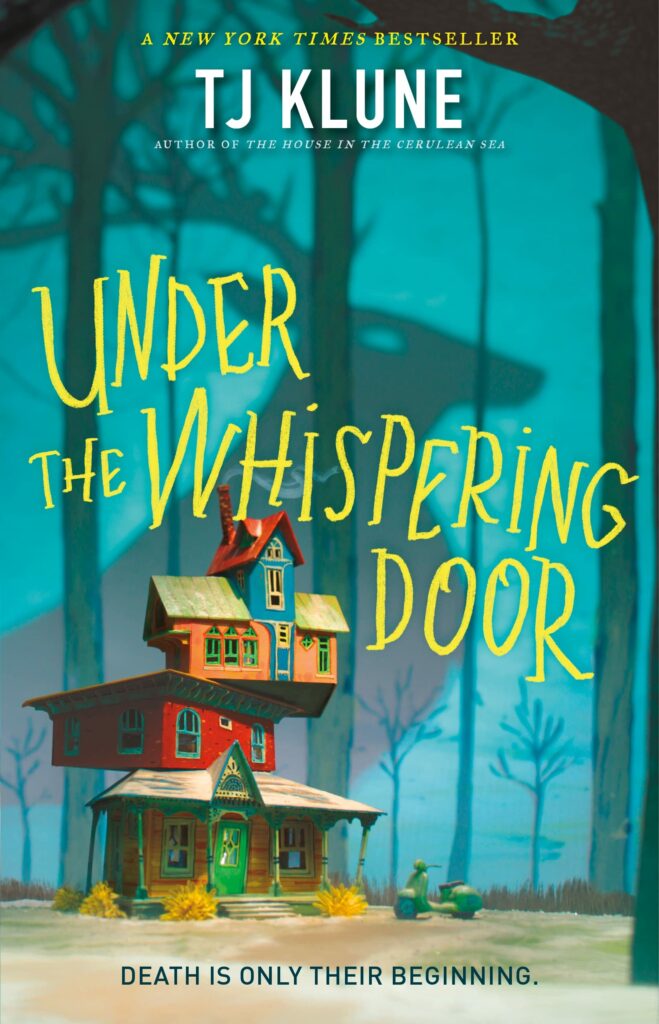 Welcome to Charon's Crossing.
The tea is hot, the scones are fresh, and the dead are just passing through.
When a reaper comes to collect Wallace from his own funeral, Wallace begins to suspect he might be dead.
And when Hugo, the owner of a peculiar tea shop, promises to help him cross over, Wallace decides he's definitely dead.
But even in death he's not ready to abandon the life he barely lived, so when Wallace is given one week to cross over, he sets about living a lifetime in seven days.
La version française – Sous la porte qui chuchote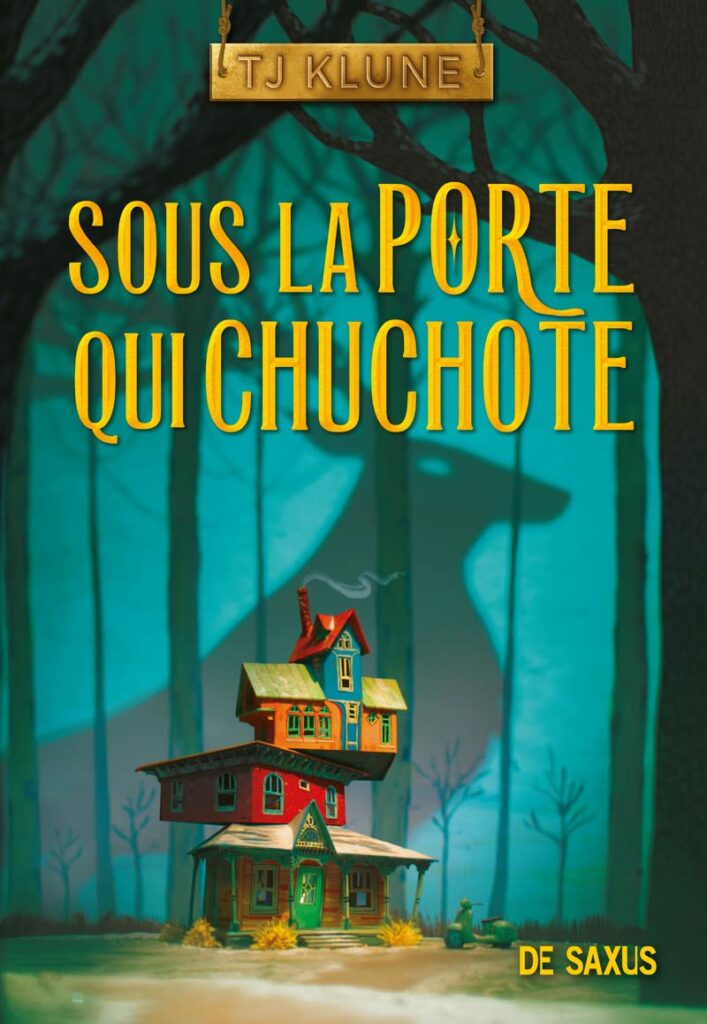 Bienvenue dans notre salon de thé "La Traversée de Charon". Le thé y est chaud, les scones bien frais et les morts, juste de passage.
Wallace Price n'est pas ce que l'on peut appeler "un personnage sympathique"… loin de là même. Vous ne pleurerez sûrement pas en apprenant qu'il vient de mourir.
Mais lorsqu'une femme se présentant comme une faucheuse vient le chercher à ses propres funérailles, Wallace a du mal à accepter son funeste destin.
Au lieu de le conduire vers l'au-delà, la faucheuse l'emmène dans un petit village où se trouve un salon de thé pas comme les autres. Hugo, le patron de l'établissement, y aide les âmes à passer de l'autre côté. Wallace n'est absolument pas prêt à abandonner la vie qu'il a à peine vécue et avec l'aide de Hugo, il découvre enfin ce qui lui a manqué dans le passé.
Mais un jour, le Directeur – un être mystérieux et puissant – annonce à Wallace qu'il devra effectuer dans une semaine la traversée vers le monde des morts. Ce dernier entreprend alors de vivre toute une vie en sept jours. Y parviendra-t-il ?
Mon avis
★★★★ 4.5/5
Cela fait un petit moment que j'ai "Under the Whispering Door" en ma possession mais en tant que fan absolue du travail de TJ Klune, je tente d'espacer un peu ses romans pour en avoir toujours un à lire et je peux vous assurer que ce n'est pas facile de se retenir ! Cette semaine, j'ai enfin pris la décision de commencer "Under the Whispering Door", un roman qui, je le savais avant même de commencer, n'allait pas être de tout repos compte tenu de sa thématique : la mort, la vie, le deuil.
Comme beaucoup des livres de TJ Klune, "Under the Whispering Door" est assez difficile à décrire. On rit à certains passages, on pleure (beaucoup) à d'autres moments. Je crois que c'est un des romans les plus tristes que j'ai pu lire de lui. C'est comme un voyage dans ce qui fait la vie, ce qui fait la mort et une sorte de façon de voir la mort pour faciliter un deuil. Se dire que les personnes qu'on perd trouve une nouvelle vie dans la mort.
Si vous ne connaissez pas bien cet auteur, sachez que ce roman a été écrit après la mort de son petit-ami et fiancé des suites d'une maladie. Je le savais avant de commencer ce livre et à certains moments, j'avais vraiment l'impression de vivre son chagrin, sa tristesse. On sent vraiment ses émotions à travers ce récit.
Au-delà des quelques scènes tristes, on retrouve aussi beaucoup des thèmes chers à TJ Klune notamment le trope "Found Family" qui est conduit ici avec brio. Chacun des personnages du salon de thé est absolument adorable.
"It's never enough, is it? Time. We always think we have so much of it, but when it really counts, we don't have enough at all."

Under the whispering door – TJ Klune
Ce roman est un vrai recueil de citations sur la vie. Je ne lui mets pas 5/5 car j'avoue avoir mis un peu de temps à rentrer dans l'histoire. C'est aussi le souci avec des livres aussi imprévisibles que celui-ci, on ne sait pas où on va. Qui plus est, au début de l'histoire, le personnage de Wallace est… Complètement détestable. Heureusement, il se rattrape très bien au fil des chapitres. J'ai vu des reviews qui disaient que sa transformation allait trop vite mais personnellement, cela ne m'a pas dérangé.
Je n'en dirai pas plus pour garder un peu de mystère autour de ce roman. Si vous viviez un deuil ou si vous vous y préparez, je ne sais vraiment pas si ce roman est pour vous ou non. Je sais que TJ Klune dit dans les remerciements que ce roman a été un des plus difficiles qu'il ait écrit. Je pense qu'il peut peut-être donner du baume au coeur à certains ou tout du moins aider à trouver quelqu'un qui partage nos émotions… Mais quoiqu'il arrive, préparez-vous à verser des larmes. ❤️
Si vous souhaitez un livre doudou qui vous redonne le sourire, je ne peux que vous conseiller The House in The Cerulean Sea. C'est LE roman qui me plonge dans une bulle de douceur et de bienveillance quand j'en ai besoin !