Sommaire :
La version originale – Happiness for Beginners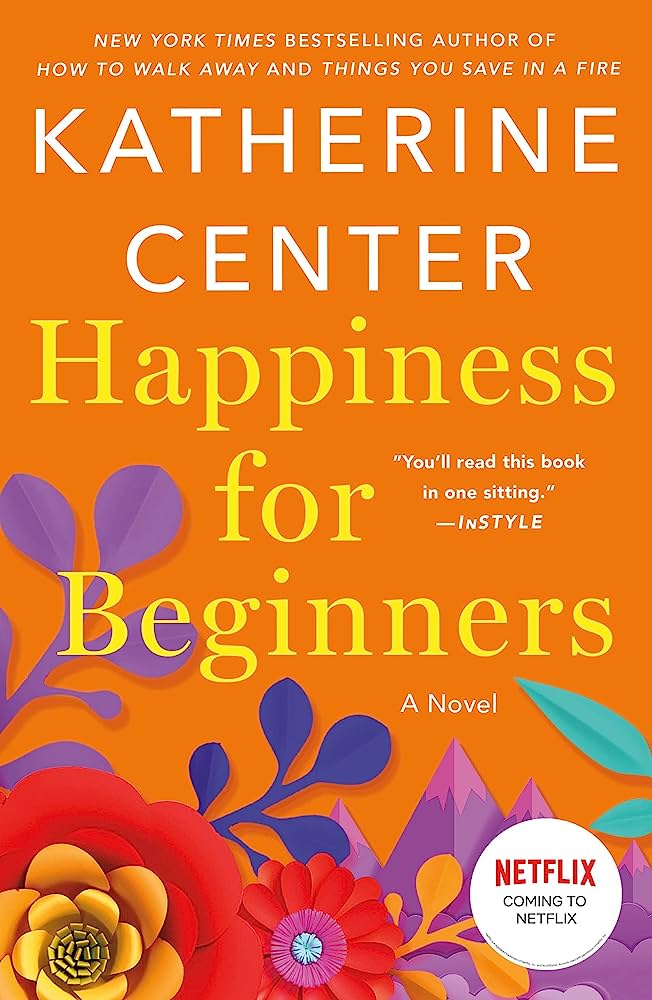 A year after getting divorced, Helen Carpenter, thirty-two, lets her annoying, ten years younger brother talk her into signing up for a wilderness survival course. It's supposed to be a chance for her to pull herself together again, but when she discovers that her brother's even-more-annoying best friend is also coming on the trip, she can't imagine how it will be anything other than a disaster. Thus begins the strangest adventure of Helen's well-behaved life: three weeks in the remotest wilderness of a mountain range in Wyoming where she will survive mosquito infestations, a surprise summer blizzard, and a group of sorority girls.

Yet, despite everything, the vast wilderness has a way of making Helen's own little life seem bigger, too. And, somehow the people who annoy her the most start teaching her the very things she needs to learn. Like how to stand up for herself. And how being scared can make you brave. And how sometimes you just have to get really, really lost before you can even have a hope of being found.
La version française – Le Bonheur pour les débutants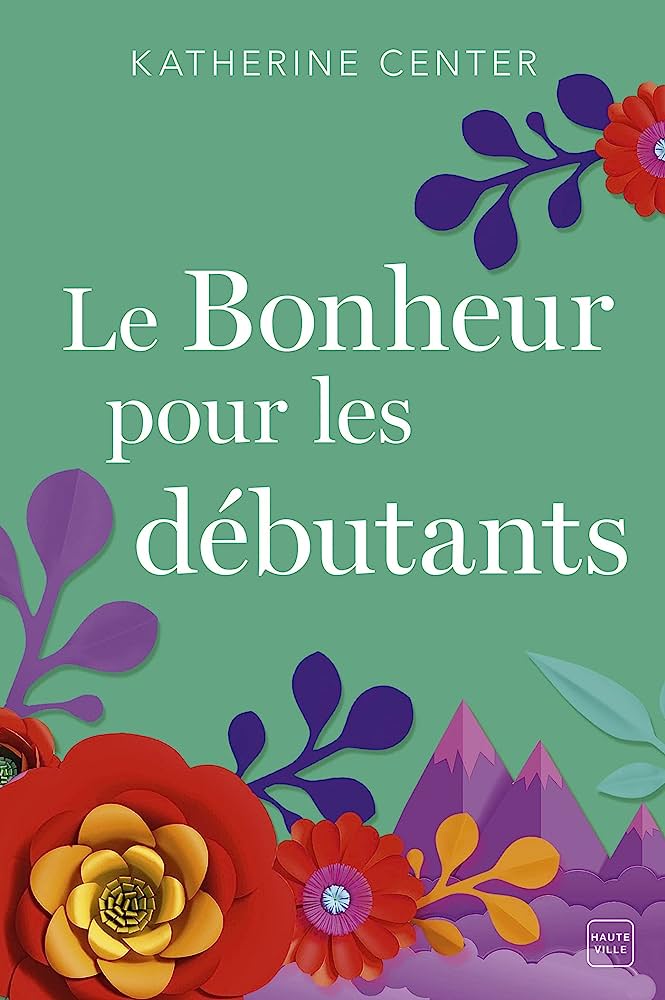 Helen, 32 ans, fraîchement divorcée, semble incapable de rebondir. Son petit frère a pourtant la solution pour éviter l'effondrement : un stage de survie en milieu hostile. Helen finit par céder et se retrouve en pleine nature, au fin fond du Wyoming.
L'expérience s'avère encore plus désastreuse que tout ce qu'elle aurait pu imaginer. Entre le blizzard qui la surprend en plein été, les élans en rut et la meute féroce d'étudiantes en quête d'aventures, Helen n'est pas au bout de ses peines. D'autant plus que Jake, le meilleur ami de son petit frère, s'est inscrit en dernière minute pour le même stage, et qu'il ne rate pas une occasion de lui faire tourner la tête…
Mon avis
★★★ 3,5/5
Je n'avais pas du tout ce roman dans ma liste de livres à lire avant de tomber sur la bande-annonce de l'adaptation à venir sur Netflix. J'ai bien accroché au trailer et j'ai donc décidé de lire le roman avant la sortie du film.
Je suis un peu partagée sur ma lecture. D'un côté, il y a des éléments que j'ai vraiment beaucoup aimé (Jake ❤️) et de l'autre, des éléments que j'ai vraiment eu du mal à apprécier (Helen). Lire un roman quand on adore un des deux personnages principaux et qu'on a du mal à supporter l'autre c'est un peu compliqué.
J'ai espéré tout au long du livre un changement radical de comportement de la part d'Helen mais, si son personnage évolue positivement, elle reste assez fermée, inaccessible, parfois méchante (surtout au début), très rapide à juger. Je l'appréciais un peu plus pendant le stage mais elle m'a tout de même agacé dans le comportement qu'elle a avec Jake.
Tout le roman est de son point de vue à elle mais à la place de Jake, j'aurais été complètement perdue face à la multitude de signaux contradictoires qu'elle lui transmet. Elle se demande s'il l'apprécie quand lui et tout le monde autour d'elle lui répètent en long en large et en travers que oui. C'était un peu frustrant de la voir à ce point se voiler la face sur ce sujet.
Jake de son côté est tout simplement adorable, toujours prompt à aider, gentil, on a envie de le protéger. J'avoue que je n'ai pas trop accroché à l'histoire du "Action ou Vérité" (je tente de ne pas spoiler), j'ai trouvé ça très peu crédible. Mais pour le reste, j'ai vraiment adoré son personnage !
Mention spéciale au personnage de Beckett que j'ai beaucoup aimé, il a vraiment ce côté hyper sarcastique que j'adore ! Si au départ, je le trouvais pas du tout pédagogue, c'était l'un des personnages les plus drôles de la bande. Et j'ai également beaucoup aimé Windy qui, heureusement, n'est pas le cliché qu'on pense au début du livre.
En somme, une lecture agréable qui donnerait presque envie de partir 3 semaines en randonnée mais quelques éléments un peu frustrants. J'aurais également aimé plus de détails sur la randonnée en elle-même, j'ai trouvé que les trois semaines de randonnée passaient un peu trop sous silence. J'ai hâte de voir ce que va donner l'adaptation en film qui sort d'ici quelques jours sur Netflix !
Le film Happiness for Beginners sur Netflix
Ce roman est adapté en film et disponible sur Netflix, découvrez dès maintenant la bande annonce, attention elle en dévoile beaucoup :
J'actualiserai mon article à la sortie du film avec ce que j'en ai pensé et les éléments qui diffèrent entre le film et le roman !