Sommaire :
La version originale – Oz (Finding Home #1)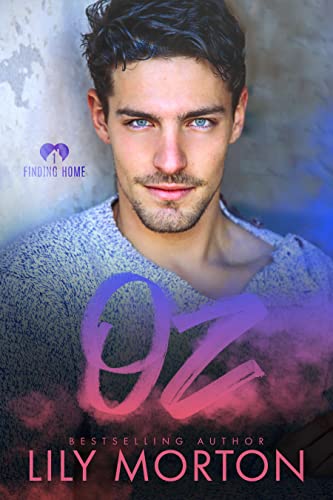 What happens when temporary becomes forever?
Oz Gallagher does not do relationships well. Bored and jobless after another disastrous hook up, he decides to leave London for a temporary job in the wilds of Cornwall. Surely managing a stately home on a country estate will be easier than navigating the detritus of his relationships at home. Six months there will alleviate a bit of his wanderlust and then he can come back to London as footloose and fancy free as the day he left it.
However, when he gets there he finds a house in danger of crumbling to the ground and a man who is completely unlike anyone he's ever met. An earl belonging to a family whose roots go back hundreds of years, Silas is the living embodiment of duty and sacrifice. Two things that Oz has never wanted. He's also warm and funny and he draws Oz to him like a magnet.
Oz banks on the fact that they're from two very different worlds to stop himself falling for Silas. But what will he do when he realises that these differences are actually part of the pull to one another? Will falling in love be enough to make him stop moving at last and realise that he's finally home?
La version française – Citadin sauvage vs Dandy Anglais (Les Opposés s'attirent… Ou pas – Tome 1)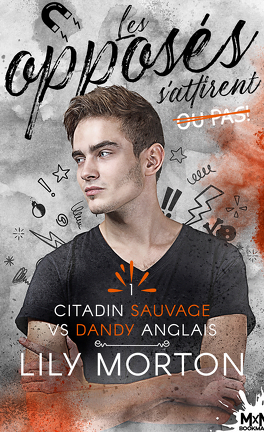 Sortie prévue le 9 août 2023
Que se passe-t-il quand le provisoire devient définitif ?
Oz Gallagher n'est pas doué pour les relations. Sans emploi après une nouvelle aventure désastreuse et désireux de chasser son ennui, il décide de quitter Londres pour un travail provisoire dans la région sauvage des Cornouailles. Il est persuadé que gérer une immense propriété à la campagne sera plus facile que de naviguer dans les décombres de ses relations passées. Six mois là-bas apaiseront un peu sa soif d'aventure, lui permettant de revenir ensuite à Londres libre comme l'air, comme au jour de son départ.
Cependant, lorsqu'il arrive là-bas, il découvre une maison sur le point de s'effondrer et un homme totalement différent de tous ceux qu'il a déjà rencontrés. Issu d'une très ancienne famille de comtes, Silas est l'incarnation vivante du devoir et du sacrifice. Deux choses qu'Oz n'a jamais désirées. Il est également chaleureux et drôle et il attire Oz comme un aimant.
Oz compte sur leur grande différence d'origine pour éviter de tomber amoureux de Silas. Mais que fera-t-il lorsqu'il réalisera que ces différences mêmes font partie de ce qui les attire l'un à l'autre ?
Tomber amoureux suffira-t-il pour qu'il arrête enfin de bouger et se rende compte qu'il est enfin chez lui ?
Mon avis
★★★★ 4/5
Après avoir lu (ou plus exactement dévoré) la série Mixed Messages, j'ai décidé de continuer sur la série Finding Home et son premier tome, Oz.
Vous pouvez tout à fait lire cette série indépendamment mais sachez que vous risquez de vous spoiler certains éléments de la série Mixed Messages. Le 3° tome de Mixed Messages, Risk Taker, étant dédié à Henry, le petit frère de Silas. Je vous recommande donc de commencer par Mixed Messages puis de poursuivre par Finding Home. Surtout que la série Mixed Messages vaut le détour !
J'ai vraiment beaucoup aimé Oz, le roman comme le personnage. Il est irrévérencieux, totalement lui même, très drôle, attachant. Sa relation avec Silas se construit petit à petit et j'ai adoré les voir interagir ensemble.
Il n'y a pas réellement de drama dans ce tome et ça fait du bien ! Juste des réactions et des pensées normales quand on est deux personnes qui ne viennent pas du même monde. Oz tout comme Silas sont deux personnages adorables et l'épilogue me les a fait aimer encore plus !
En revanche, je ne sais pas qui a trouvé la traduction du titre du roman et de la série en français mais pourquoi faire simple quand on peut faire compliqué ! Conserver "Oz" aurait amplement suffit 🙂