Sommaire :
La version originale – Iced Out (Leighton U #1)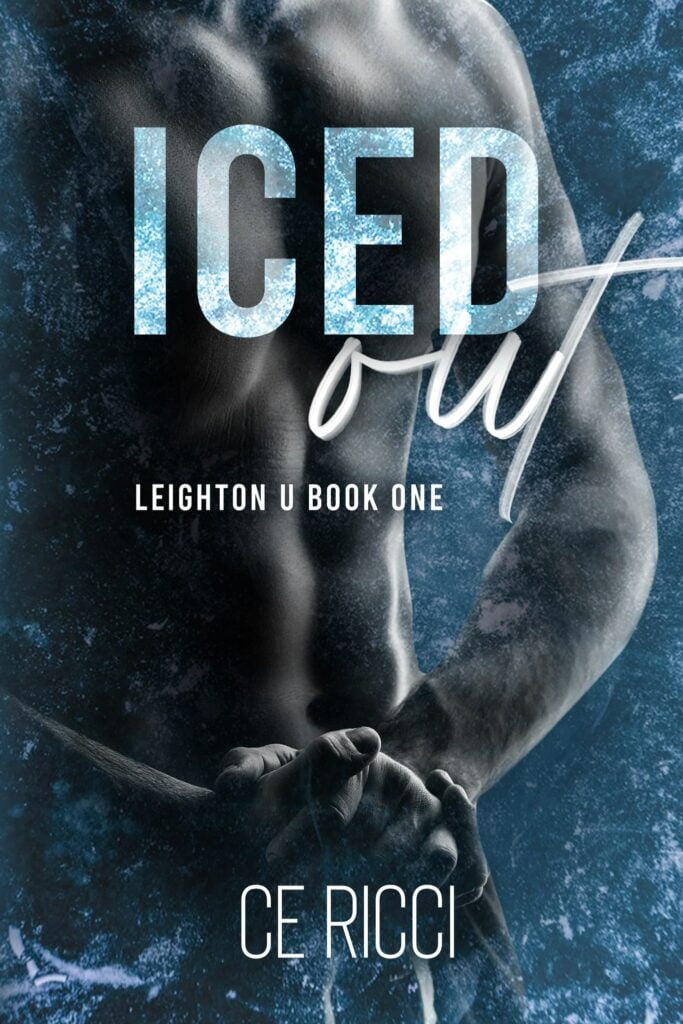 All's fair in hate and hockey.
My path to success never included an enemy as a teammate, especially one as infuriating as Quinton de Haas.
Clawing under my skin is his favorite pastime, only feeding the animosity between us as the years pass.
We're as completely opposite as two people can be; the golden boy and the black sheep.
Constantly at odds or at each other's throats.
The only thing we can agree on is hockey is our true love, and we'll do whatever it takes to come out on top.
I never imagined that drive would lead me to do the unthinkable: falling into bed with my not-so-straight rival.
But athletes are a superstitious bunch, and when our hook-ups lead to victories, we tell ourselves we can't stop.
Besides, it's all for the sake of the team, right?
La version française
Ce roman n'est pas encore traduit en français.
Mon avis
★★★★ 4/5
Si vous êtes un peu sur Instagram ou TikTok, vous avez du voir passer le roman « Iced Out ». On le voit partout depuis quelques semaines. Etant donné que je suis une fan inconditionnelle des M/M Romances et des romances dans le monde du hockey, ce premier tome s'est retrouvé instantanément dans ma PAL. Si j'ai passé un bon moment, je dois dire que je m'attendais à plus compte tenu du succès de ce roman.
Je ne connaissais pas CE Ricci, c'était donc le premier roman que je lisais d'elle et j'ai bien aimé sa façon d'écrire. Si l'histoire peut paraître classique à la lecture du résumé, j'ai trouvé que ses personnages étaient assez surprenants. En commençant le roman, je ne m'attendais pas à cette dynamique entre les deux personnages principaux. Ils ont chacun une vraie personnalité, qui s'étend plus loin que le golden boy vs le bad boy (et heureusement !).
Il y a juste ce qu'il faut de drama pour rendre l'histoire intéressante et on évite le trope des problèmes de communication. Maintenant, je n'ai pas eu de coup de coeur pour ce roman, je ne saurai pas vraiment dire pourquoi. Peut-être parce que ça manquait encore un peu de scènes de complicité entre eux ? « Iced Out » est présenté comme un Enemies to lovers mais je dois dire que ce n'est pas vraiment le cas. Il y a de l'animosité entre eux, mais ils ne sont pas ennemis. (Je suis assez difficile sur le trope Enemies to Lovers)
Ce tome est le premier d'une série et je dois dire que j'ai hâte de découvrir les prochains tomes. J'ai beaucoup aimé les personnages secondaires, certains m'intriguent beaucoup. Je serai donc au rendez-vous pour découvrir la suite de Leighton U.