Sommaire :
La version originale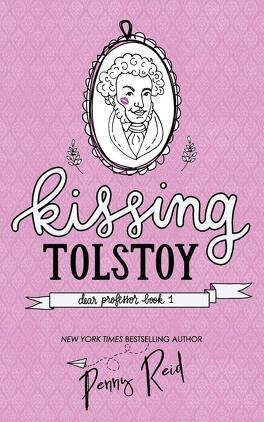 What do you do when you discover that your super-hot blind date from months ago is now your super-hot Russian Lit professor?
You overthink everything and pray for a swift end to your misery, of course!
La version française
Ce roman n'est pas encore traduit en français.
Mon avis
★★★ 3,5/5
A l'image de son résumé, ce livre est très (trop) court. Ce roman est peut être plus proche d'une nouvelle que d'un roman à part entière.
On découvre Anna, la cousine de Marie de Knitting in the City (mais ça on ne le sait qu'après), qui à la suite d'un quiproquos se retrouve dans un speed dating avec Luka, un homme qu'elle retrouvera plus tard en qualité de… Professeur, son professeur de littérature.
Ce livre arrive à conter une relation professeur / élève sans tomber dans les clichés du genre et c'est assez rare pour être souligné. On est dans une histoire plus mature. Le seul bémol de ce livre serait qu'il est bien trop court.
On commence juste à se mettre dans l'histoire, on tourne la page et on a la surprise de voir apparaître le « FIN » quand l'histoire devenait intéressante.
Bref un petit goût de trop peu… Mais le tome 2 vaut vraiment le coup !
A noter : ce roman existait auparavant sous le titre "Nobody Looks Good in Leather Pants".