Sommaire :
La trilogie "Mixed Messages" / "Messages contradictoires"
Deal Maker est le deuxième tome de la trilogie "Mixed Messages", traduite en français sous le nom "Messages contradictoires".
Chaque tome peut être lu seul mais il est préférable de les lire dans l'ordre puisque les personnages sont tous proches les uns des autres (et c'est une série qui vaut vraiment le coup).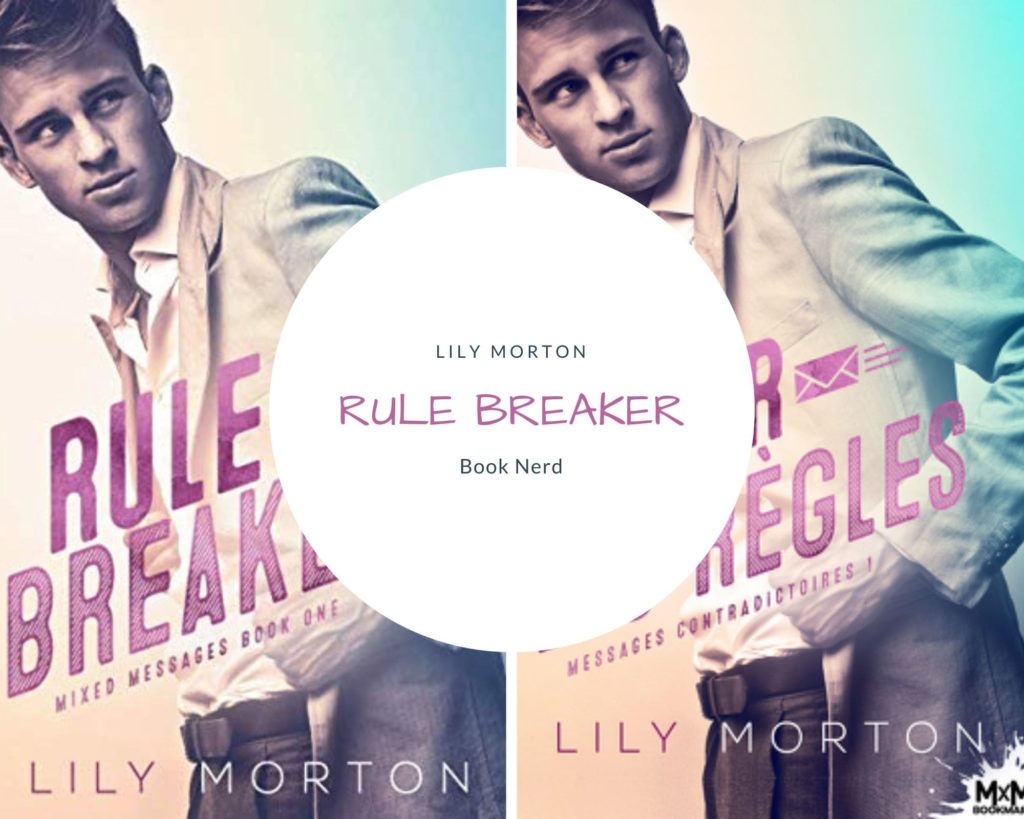 La version originale – Deal Maker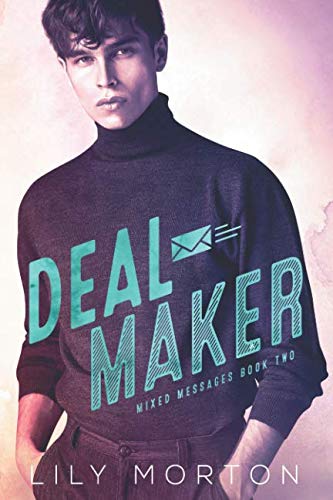 Sometimes your mouth makes deals that your heart can't honour.
Jude is a highly successful model, but a very reluctant one. His life is full of casual hook-ups with pretty men in glamorous locations, but it's still empty. However, circumstances decreed a long time ago that this was his path, so he's resolutely stayed on it and accepted his fate with good grace. He made a deal with himself and his hook-ups. Get in, get out and no ties with anyone.
However, an accident at home one night leads to him making a new deal and accepting the offer of help from an unlikely source. It leads to an unexpected summer of falling in love with a larger than life man and his child.
But by the end of the summer his reasons for not staying are still valid. Will he turn away? Can he?
Asa is a talented actor who has spent time away from the scene to look after his son. But now he's back, and the last thing he needs are complications from the gorgeous man who is staying with him. Scarred from too many betrayals, he has no intention of forming a lasting tie with anyone. However, he can't resist the beautiful man with secrets, and to his horror he develops feelings.
But a deal's a deal and they said it was just for the summer. What can Asa do with a man who has forever in his eyes and goodbye on his lips?
La version française – Messages contradictoires tome 2 : négocier un accord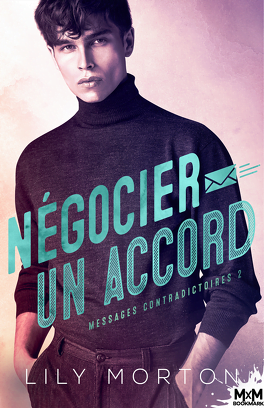 Un été et rien de plus…
La vie de Jude, top model, a beau être remplie de soirées, de shootings et de coups d'un soir, elle n'en reste pas moins vide de sens pour autant. Et ça ne risque pas de changer. Jude s'est fait une promesse il y a longtemps et depuis, il s'y est toujours tenu : aucune relation sérieuse. Qui aurait cru qu'un accident l'amènerait à passer un été exceptionnel avec cet homme hors du commun ?
Asa est un acteur talentueux qui a tout laissé tomber pour s'occuper de son fils. De retour sur le devant de la scène, la dernière chose dont il a besoin, c'est de s'attacher à cet homme mystérieux plein de secrets.
Un été et rien de plus…
Pas de sentiments. Pas d'attaches. C'est l'accord qu'ils ont passé. Mais pourront-ils honorer les termes du contrat jusqu'au bout ?
Mon avis
★★★★★ 5/5
J'aime vraiment beaucoup cette série ! Je trouve que les relations de couple et d'amitié sont vraiment saines et on évite les dramas faciles.
Dans ce deuxième tome, l'histoire se concentre sur Jude, le meilleur ami de Dylan de Rule Breaker et un acteur incontournable dans la machination qui a conduit au couple Dylan/Gabe. Jude est gentil, protecteur, passionné de livres (copain ❤️) et vraiment drôle.
Asa est également (trop) gentil, un ami et un parent dévoué, mais une personne désabusé par trop de déceptions autour de lui. Il n'en est pas pour autant morose, bien au contraire.
Le duo avec Asa est donc tantôt comique, tantôt émouvant, une relation fusionnelle qu'ils essayent de modérer mais sans succès (pour notre plus grand bonheur). J'ai particulièrement aimé la relation entre Jude et Billy.
C'est un roman que je n'avais pas envie de poser. J'étais même un peu frustrée par le "1 mois plus tard", j'adorais leurs interactions et j'en aurais voulu plus ! Je me suis lancée dans le 3° tome consacré à Henry et je reviendrais ensuite sur les shorts stories consacrées à Asa et Jude. Je voulais éviter le spoil mais j'ai hâte de les retrouver, je les ai vraiment beaucoup aimés !
Ce livre est un vrai doudou que j'adore relire de temps en temps !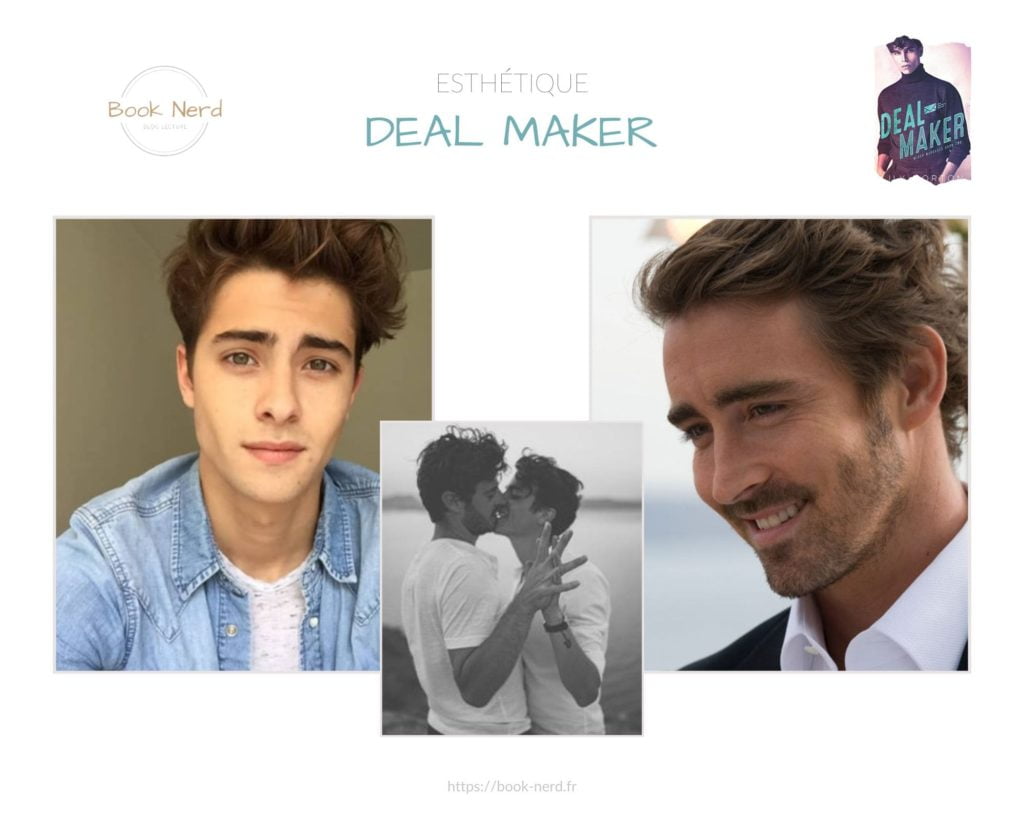 Les photos utilisées pour montrer mon interprétation de Jude et Asa proviennent de Google Images et de reviews Goodreads.