Sommaire :
La version originale – Aristotle and Dante Discover the Secrets of the Universe (Aristotle and Dante #1)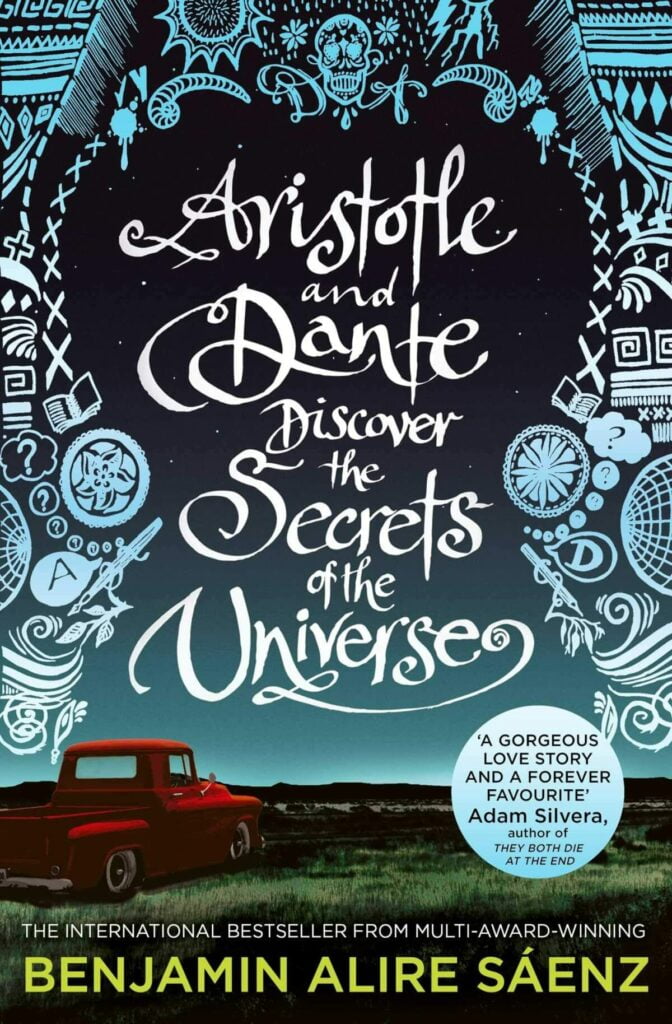 Dante can swim. Ari can't. Dante is articulate and self-assured. Ari has a hard time with words and suffers from self-doubt. Dante gets lost in poetry and art. Ari gets lost in thoughts of his older brother who is in prison. Dante is fair skinned. Ari's features are much darker. It seems that a boy like Dante, with his open and unique perspective on life, would be the last person to break down the walls that Ari has built around himself.
But against all odds, when Ari and Dante meet, they develop a special bond that will teach them the most important truths of their lives, and help define the people they want to be. But there are big hurdles in their way, and only by believing in each other―and the power of their friendship―can Ari and Dante emerge stronger on the other side.
La version française – Aristote et Dante découvrent les secrets de l'univers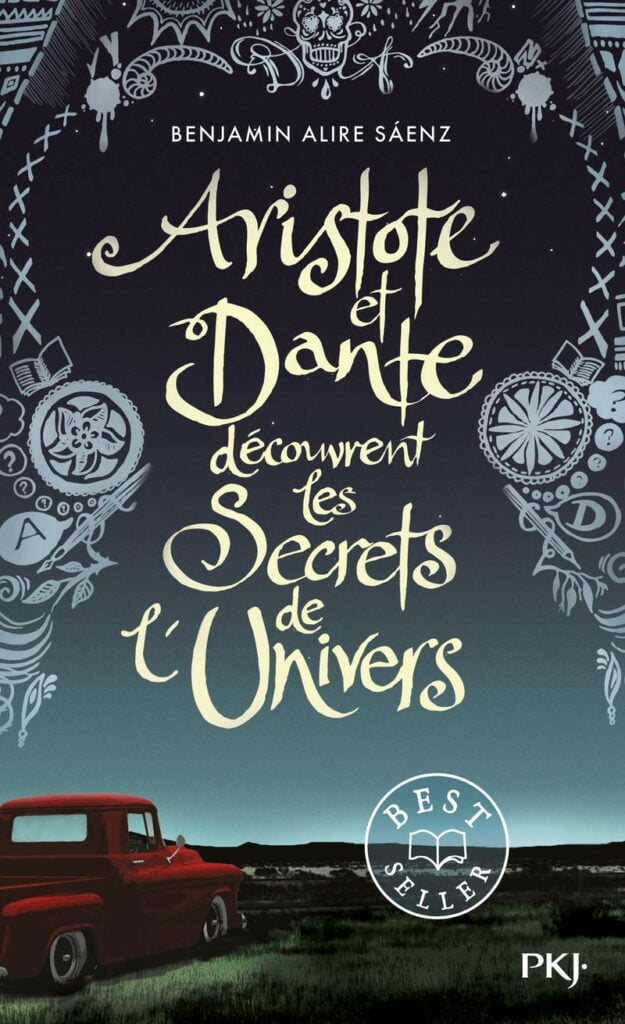 Ari, quinze ans, est un adolescent en colère, silencieux, dont le frère est en prison. Dante, lui, est un garçon expansif, drôle, sûr de lui. Ils n'ont a priori rien en commun. Pourtant ils nouent une profonde amitié, une de ces relations qui changent la vie à jamais…
C'est donc l'un avec l'autre, et l'un pour l'autre, que les deux garçons vont partir en quête de leur identité et découvrir les secrets de l'univers.
Mon avis
★★★ 3.5/5
J'ai commencé à lire ce roman en pensant trouver une histoire complètement différente. Pour moi, ce roman était une sorte d'aventure de deux amis, ce qui n'est absolument pas le cas.
Si j'ai bien aimé le roman, je dois admettre que j'ai eu un peu de mal à me mettre dedans et je me suis un peu demandé où l'histoire allait. J'ai trouvé que c'était parfois un peu trop un recueil de citations et j'avais un peu de mal à pardonner le comportement d'Ari, en particulier sa colère. Je le comprends mais je le trouvais parfois injuste avec ses proches.
On est ici sur un roman très poétique, c'est presque une introspection, un moment de vie, qui n'a pas vraiment de fil conducteur ou d'intrigue. On suit Ari qui cherche à comprendre pourquoi il n'a jamais réussi à trouver sa place, pourquoi il se sent si différent des autres, si en colère, si triste. C'est un personnage attachant mais il a parfois des réactions, notamment vis-à-vis de Dante, qui m'ont un peu frustrée. Dante, en revanche, est absolument adorable, on a envie de le protéger du monde extérieur.
Je peux tout à fait comprendre les avis très positifs sur ce roman. On a une écriture soignée qui peut être très immersive cependant, je ne sais pas si c'est que je n'étais pas dans la bonne disposition mais de mon côté, ça n'a pas fait mouche. C'était un peu trop par moment, j'aurais préféré un peu plus de simplicité. C'est aussi un roman qui m'a laissée un peu morose, j'étais plus à la recherche d'un roman feel good quand je l'ai lu. En définitif, je pense que c'est un bon livre, ce n'était juste pas pour moi quand je l'ai lu. N'hésitez pas à le lire pour vous faire une idée ! L'auteur a une très belle plume, ce ne sera jamais du temps perdu 🙂
The problem with my life was that it was someone else's idea

Benjamin Alire Sáenz
Une adaptation en film prévue le 8 septembre 2023
Découvrez dès maintenant la première bande-annonce de l'adaptation en film du roman "Aristote et Dante découvrent les secrets de l'univers". Si vous n'avez pas encore lu le livre, évitez de regarder le trailer, il en dévoile beaucoup !