Sommaire :
La version originale : Archer's Voice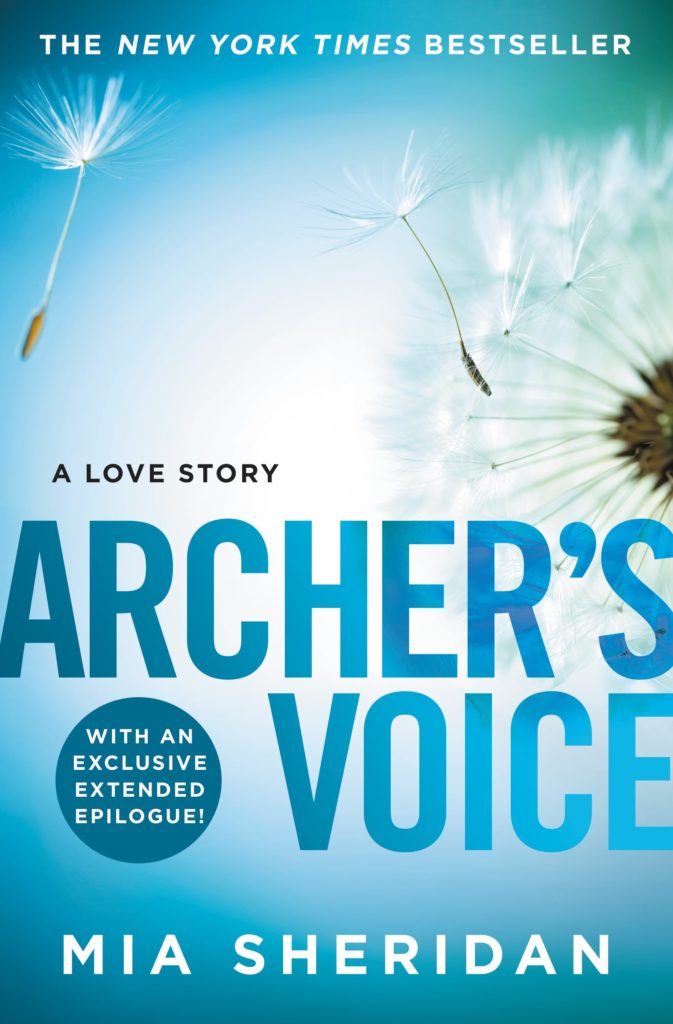 When Bree Prescott arrives in the sleepy, lakeside town of Pelion, Maine, she hopes against hope that this is the place where she will finally find the peace she so desperately seeks. On her first day there, her life collides with Archer Hale, an isolated man who holds a secret agony of his own. A man no one else sees.
Archer's Voice is the story of a woman chained to the memory of one horrifying night and the man whose love is the key to her freedom. It is the story of a silent man who lives with an excruciating wound and the woman who helps him find his voice. It is the story of suffering, fate, and the transformative power of love.
La version française : Archer's Voice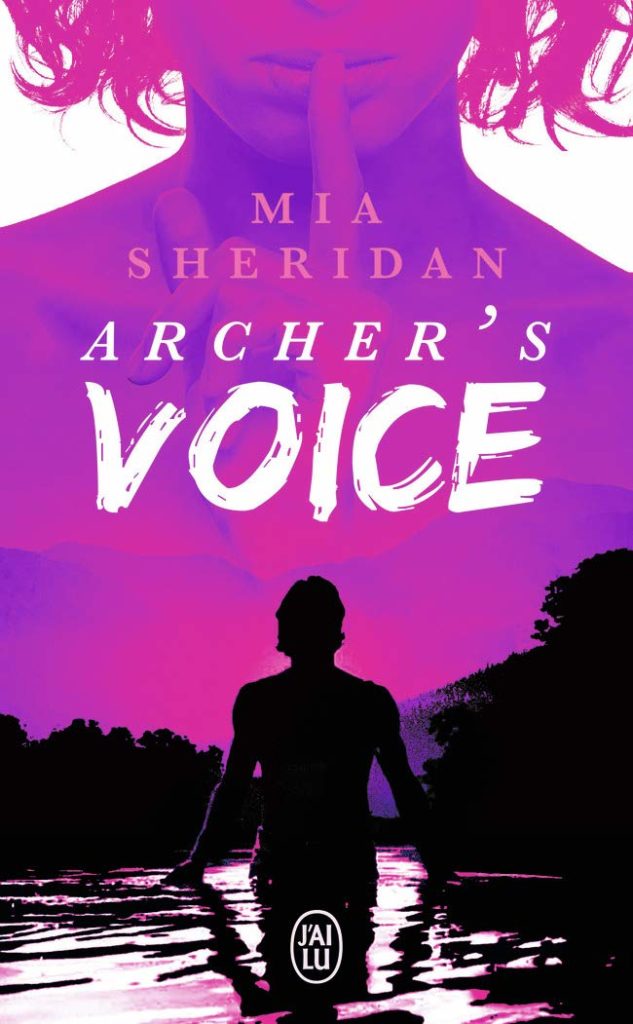 Quand Bree Prescott arrive dans la petite ville du Maine, elle espère y trouver la paix qu'elle recherche désespérément. Elle est là pour oublier le traumatisme qu'elle a subi dans sa ville natale et recommencer une nouvelle vie. Mais à peine installée dans sa nouvelle maison près du lac, elle va croiser Archer Hale, un homme solitaire et mystérieux, qui cache au fond de lui une profonde souffrance. Un homme que personne ne voit, un homme sans voix.
Archer's voice parle de la rencontre d'une femme dont la mémoire reste bloquée sur une nuit d'horreur et d'un homme pour qui l'amour est la clé de sa liberté. C'est l'histoire d'un homme silencieux qui vit avec une blessure terrible et de la femme qui va l'aider à retrouver sa voix.
C'est une histoire de souffrance, de destin, et du pouvoir de l'amour. Un roman poignant et captivant. Un héros sensuel et émouvant. Une héroïne blessée.
Mon avis
★★★ 3,5/5
Je dois avouer que je suis très partagée sur ce roman… Vu les notes moyennes et le nombre d'avis que je voyais sur Goodreads, je m'attendais vraiment à une histoire vraiment prenante et j'ai trouvé que c'était une romance très (trop) classique.
La valeur ajoutée qui aurait pu être apportée par le personnage d'Archer et ses traumatismes est un peu gâchée par le portrait trop parfait, trop lisse du personnage. C'est un peu comme si Bree arrivait et en 5 minutes, elle trouvait l'homme parfait sur tous les plans, celui que personne n'a jamais su voir.
Je trouve que compte tenu du passé d'Archer, de son côté marginal, leur histoire aurait gagné à être plus lente, à la manière des romances slow burn. Ses traumatismes sont abordés mais on ne les voit pas réellement ? Bon, vous me direz, le fait qu'il soit muet est assez probant mais je parle plutôt dans son comportement. Je l'aurais vu plus méfiant, plus fermé.
Autre point qui m'a un peu gênée, c'est une histoire d'amour très portée sur le physique. Quand Bree parle d'Archer, elle parle quasiment constamment de son physique. C'est sympa 5 minutes mais il a quand même d'autres qualités ? Je n'ai pas vraiment perçu l'aspect fusionnel de leur relation et j'étais assez indifférente au personnage de Bree.
Qui plus est, j'ai trouvé que les intrigues étaient vues et revues. Et elles étaient la plupart du temps basées sur des problèmes de communication. JE DÉTESTE ÇA. Heureusement, elles étaient assez facilement résolues.
Le premier élément perturbateur (pour ne pas spoiler) je le voyais venir à 15 000 km et j'aurais vraiment préféré que ce ne soit pas le cas, j'ai toujours du mal avec ce genre d'éléments même si c'était moins pire que ce que je pensais initialement.
Pour rester sur l'aspect prévisible de l'histoire, j'ai compris la fin du roman à la page 70 (sur un livre qui compte 300 pages). Je me demande donc si ce n'est pas un parti pris de l'auteur ? En tout cas, j'ai trouvé que cela rendait l'histoire un peu poussive, j'avais envie de sauter les intrigues liées à une mauvaise communication pour enfin aller sur le coeur de l'histoire.
Malheureusement, ce roman est facile à lire mais au global assez prévisible. Si j'ai aimé le personnage d'Archer, je l'ai trouvé mal exploité et il ne peut pas porter seul toute une histoire. J'aurais préféré un personnage plus torturé, ce qui aurait expliqué un peu plus son côté marginal.
Je ne sais pas comment expliquer mais j'ai trouvé ce livre daté et quand j'ai vu qu'il avait été publié en 2014, je n'étais pas vraiment surprise. C'est vraiment une romance "à l'ancienne" avec le personnage masculin parfait et des intrigues un peu fragiles basées sur des problèmes de communication.
J'ai vu que ce roman avait une suite dédiée à Travis, publié en 2021 (le premier tome date de 2014), mais je ne sais pas encore si je vais me laisser tenter… N'hésitez pas à me dire ce que vous en avez pensé !
---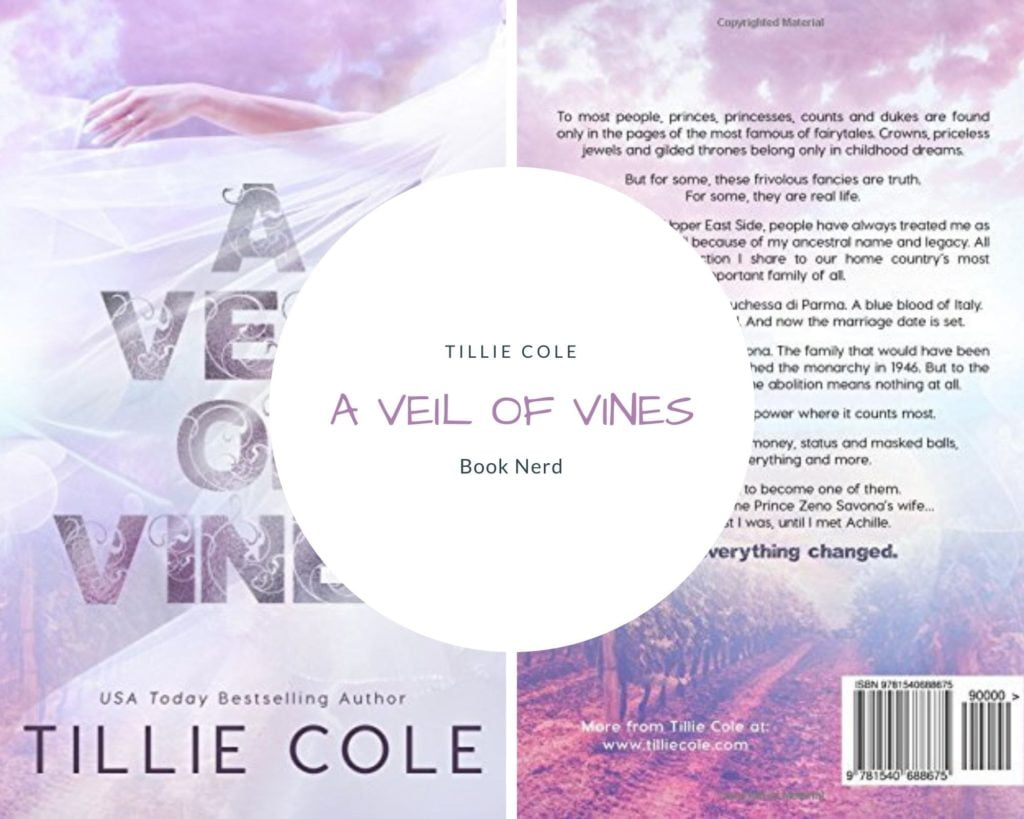 Que lire après Archer's Voice ?
Si vous avez aimé Archer et sa personnalité timide, vous devriez adorer Achille dans "A Veil of Vines", une histoire d'amour dans un vignoble en Italie.