Sommaire :
La version originale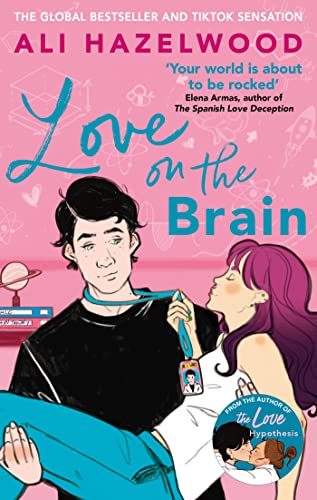 Bee Königswasser lives by a simple code: What would Marie Curie do? If NASA offered her the lead on a neuroengineering project – a literal dream come true – Marie would accept without hesitation. Duh. But the mother of modern physics never had to co-lead with Levi Ward.
Sure, Levi is attractive in a tall, dark, and piercing-eyes kind of way. But Levi made his feelings toward Bee very clear in grad school – archenemies work best employed in their own galaxies far, far away.
But when her equipment starts to go missing and the staff ignore her, Bee could swear she sees Levi softening into an ally, backing her plays, seconding her ideas… devouring her with those eyes. The possibilities have all her neurons firing.
But when it comes time to actually make a move and put her heart on the line, there's only one question that matters: What will Bee Königswasser do?
La version française
Ce roman n'est pas encore disponible en français.
Mon avis
★★★★★ 5/5
Après une longue période de M/M, j'ai finalement repris un F/M dont le résumé me disait vraiment et j'ai adoré ce roman ! Je l'ai dévoré en 3 jours (en voyage).
Ali Hazelwood, l'autrice de ce roman, est surtout connue pour avoir écrit The Love Hypothesis qui a connu un grand succès. De mon côté, bien que j'ai beaucoup aimé The Love Hypothesis, je crois avoir une vraie préférence pour Love on the Brain.
Les deux personnages sont vraiment attachants, les dialogues sont parfois drôles parfois touchants et surtout, on évite les péripéties trop évidentes. C'est vraiment un livre bonne humeur. Ajoutez à cela, une mini relation épistolaire et j'étais la plus heureuse ! On retrouve quelques éléments communs à The Love Hypothesis notamment dans l'intensité de chacun des personnages masculins mais on est bien sur deux romans différents.
Alors certes, l'histoire est un peu prévisible et on comprend vite l'origine des difficultés entre Bee et Levi mais on passe un très bon moment. Je ne peux que vous le recommander si vous souhaitez une jolie lecture sans prise de tête !