Sommaire :
La version originale : The Love Hypothesis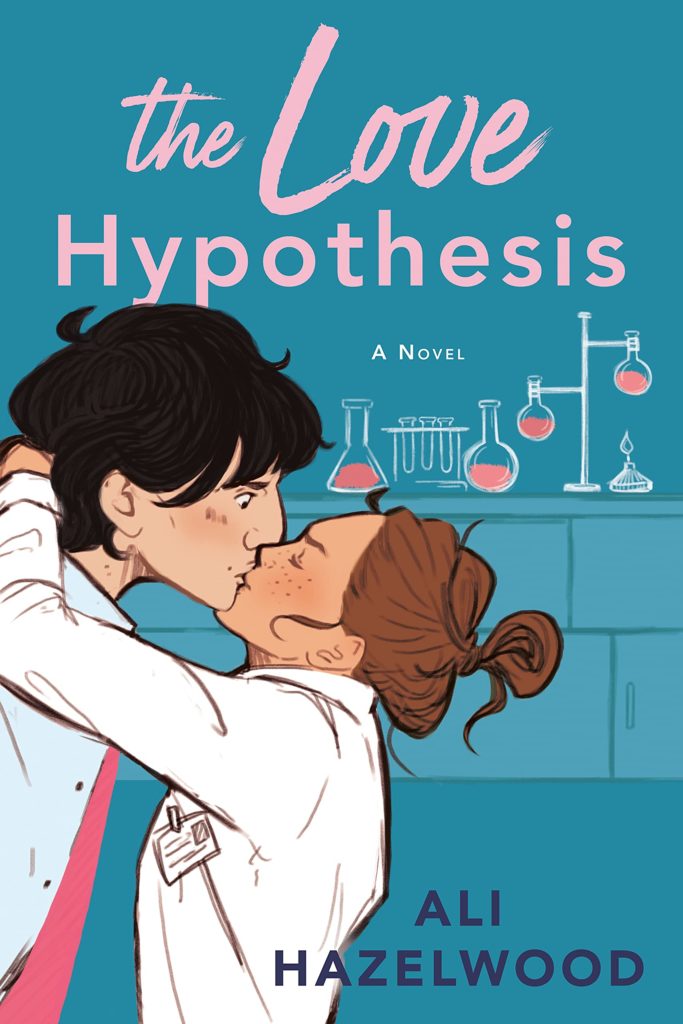 As a third-year Ph.D. candidate, Olive Smith doesn't believe in lasting romantic relationships–but her best friend does, and that's what got her into this situation. Convincing Anh that Olive is dating and well on her way to a happily ever after was always going to take more than hand-wavy Jedi mind tricks: Scientists require proof. So, like any self-respecting biologist, Olive panics and kisses the first man she sees.
That man is none other than Adam Carlsen, a young hotshot professor–and well-known ass. Which is why Olive is positively floored when Stanford's reigning lab tyrant agrees to keep her charade a secret and be her fake boyfriend. But when a big science conference goes haywire, putting Olive's career on the Bunsen burner, Adam surprises her again with his unyielding support and even more unyielding…six-pack abs.
Suddenly their little experiment feels dangerously close to combustion. And Olive discovers that the only thing more complicated than a hypothesis on love is putting her own heart under the microscope.
La version française : The Love Hypothesis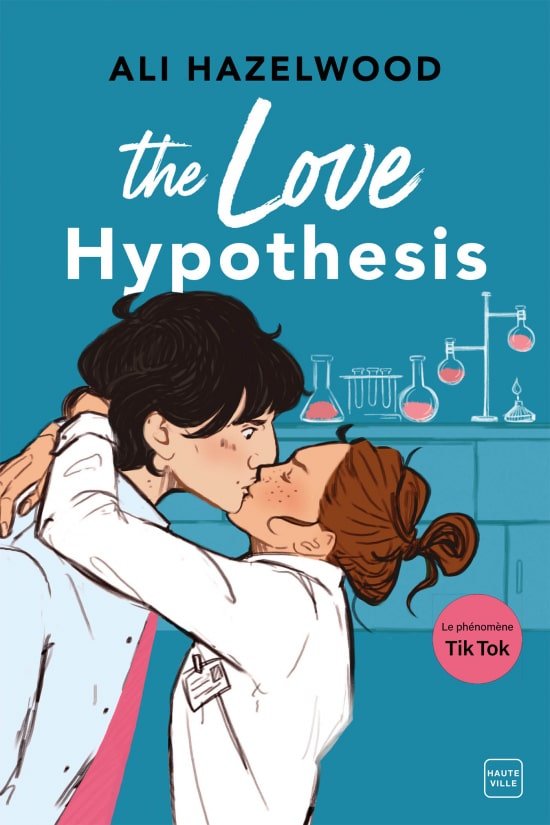 Olive Smith, étudiante en troisième année de thèse, ne croit pas aux relations durables ; Anh, sa meilleure amie si, raison pour laquelle Olive se trouve dans le pétrin. Afin de convaincre Anh qu'elle est heureuse en amour, Olive ne peut se contenter d'un simple mensonge : les scientifiques ont besoin de preuves. Comme tout biologiste qui se respecte, Olive panique et embrasse le premier homme qu'elle voit. Or cet homme n'est autre qu'Adam Carlsen, jeune professeur sexy et tyrannique à Stanford. Contre toute attente, Adam accepte de prétendre être son petit ami. Plus surprenant encore : il est parfait en tout point. Soudain, leur expérience est proche de la combustion, et Olive découvre que tester ses hypothèses sur l'amour peut s'avérer dangereux quand c'est son propre coeur qu'on met sous un microscope…
Mon avis
★★★★★ 5/5
Un livre paru le 14 septembre, téléchargé le 15 septembre et qui compte déjà une moyenne supérieure à 4,5/5 sur Goodreads avec plus de 10 000 notes, ça annonce la couleur. Si c'est avant tout les notes qui m'ont attirées sur ce roman, j'étais obligée de le lire quand j'ai vu que Mariana Zapata était citée comme recommandant le livre.
Et j'ai véritablement passé un très bon moment ! A la lecture du résumé, j'avais un peu l'impression que Olive allait avoir une personnalité similaire à celle de Kaitlyn dans Elements of Chemistry. Et même si j'apprécie beaucoup Kaitlyn, ce n'est absolument pas le cas et c'est encore mieux !
Olive est une jeune femme solaire, intelligente, passionnée par son métier et c'est également une bonne amie, tellement bonne amie que c'est ce qui la pousse à orchestrer une fausse relation avec Adam.
Adam, à l'inverse, est plutôt introverti, un tantinet boudeur et très droit dans ses baskets.
Leur relation se développe et se construit tout en douceur. Il n'y a jamais d'animosité entre eux deux, juste deux personnes qui apprennent à se connaître et qui se complètent plutôt (très) bien. J'ai beaucoup aimé leurs dialogues et leurs échanges, tout paraît très naturel et fluide. Ils deviennent une véritable équipe au fil des pages et c'est LE truc que j'adore dans les romances. J'ai lu ce roman en une journée, j'avais du mal à le reposer.
J'aime beaucoup la façon dont le livre est construit. Chaque chapitre commence par une hypothèse parfois drôle, parfois mignonne, parfois concrétisée, parfois non. J'ai vu que ce roman était le premier de Ali Hazelwood
Attention tout de même, il y a un trigger warning sur le thème du harcèlement sexuel.
Si vous aimez les romances "Fake Boyfriend", je vous invite à découvrir The Spanish Love Deception. Evitez peut-être de les lire à suivre car les synopsis sont similaires mais c'était réellement un de mes livres préférés de cet été. Il est beaucoup plus "cheesy" que The Love Hypothesis mais on passe un super moment ! Et si vous avez d'autres romans ce type à me conseiller, n'hésitez pas !