Sommaire :
La version originale – Rule Breaker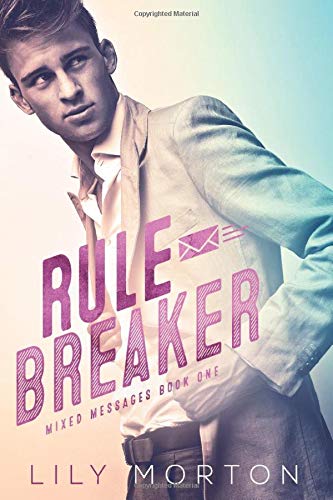 Is it really wrong to want to murder your boss?
Dylan has worked for Gabe for two years. Two long years of sarcastic comments. Two long years of insults, and having to redo the coffee pot four times in the mornings to meet his exacting standards.
Not surprisingly he has devoted a lot of time to increasingly inventive ways to murder Gabe. From stabbing him with a cake fork, to garrotting him with his expensive tie, Dylan has thought of everything.
However, a chance encounter opens his eyes to the attraction that has always lain between them, concealed by the layers of antipathy. There are only two problems – Gabe is still a bastard, and he makes wedding planners look like hardened pessimists.
But what happens when Dylan starts to see the real Gabe? What happens when he starts to fall in love with the warm, wary man that he sees glimpses of as the days pass?
Because Gabe is still the same commitment shy, cold man that he's always been, or is he? Has Dylan had the same effect on Gabe, and has his solid gold rule of no commitment finally been broken? With his heart taken Dylan desperately needs to know, but will he get hurt trying to find the answers?
La version française – Messages contradictoires tome 1 : Briser les règles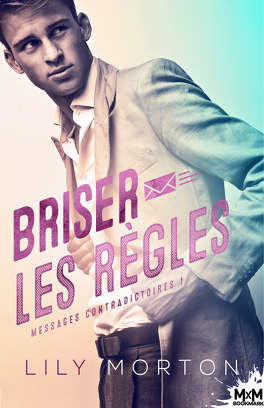 Est-ce vraiment mal de vouloir assassiner son patron ?
Deux ans que Dylan travaille pour Gabe. Deux longues années pleines de remarques sarcastiques et d'insultes. Deux longues années à devoir refaire le café quatre fois chaque matin pour qu'il corresponde à des exigences impossibles à satisfaire.
C'est donc sans surprise qu'il a dédié énormément de temps à imaginer les pires façons de l'assassiner. Entre le poignarder dans l'œil avec une fourchette à gâteau ou l'étrangler avec sa cravate hors de prix, Dylan a pensé à tout.
Jusqu'à ce qu'une rencontre fortuite lui ouvre les yeux sur l'attirance qui existe entre eux. Une attirance cachée sous une épaisse couche d'antipathie.
Mais il y a un problème de taille : Gabe est toujours un connard.
Mon avis
★★★★ 4,5/5
J'ai hésité entre 4,5/5 et 5/5 car j'ai vraiment adoré ce couple. Mais finalement j'ai tranché pour un 4,5/5 car certains éléments de l'histoire m'ont un peu mis mal à l'aise.
Du côté des rares points négatifs, je vais tenter d'éviter de spoiler. De manière générale, je ne suis pas en adéquation sur la vision de la fidélité d'un des deux personnages. Le premier baiser a lieu avec un des deux personnages en couple (bien que dans une relation non exclusive). Et globalement, il y a des éléments autour de ça que j'aurais eu du mal à pardonner si ça avait mon histoire.
Mais au final, j'ai vraiment adoré ce roman et j'ai pardonné ce "petit" élément négatif. D'une part, pour la relation entre les deux personnages et leurs échanges qui sont absolument délicieux. Et d'autre part, pour l'importance donnée à leur entourage. J'ai particulièrement aimé la place de Jude, qui est et reste une constante importante dans la vie de Dylan. J'ai trouvé cette relation très saine. J'ai beaucoup aimé Henry, j'espère le recroiser dans les tomes suivants.
En tout cas, hors de question de m'arrêter en si bon chemin, je vais poursuivre cette série !
Surprise – Lily Morton nous offre un épilogue : Vow Maker (Mixed Messages #4)
Le 20 novembre 2022, j'ai eu la surprise de voir apparaître sur mes réseaux sociaux un quatrième tome de Mixed Messages, Vow Maker. Un roman consacré au mariage de Gabe et Dylan dont voici le résumé :
Dylan Mitchell wants to get married.

However, after seven years of being engaged, that's looking slightly doubtful. After going through ten wedding planners, they're gaining a reputation somewhat akin to Henry the Eighth on the wedding circuit.

Gabe has vetoed symbolic dove releases, forests of flowers, fire-eating performers, and puce as a wedding colour. He's confounded an army of wedding professionals, and now Dylan, the man who knows and loves him better than anyone, has joined the ranks of the confused. Can anything please his fiancé and get them to the altar?

From bestselling author Lily Morton comes the sequel to Rule Breaker. A romantic comedy novella full of family chaos, meddling friends, sexy bathroom encounters, and love. Always love.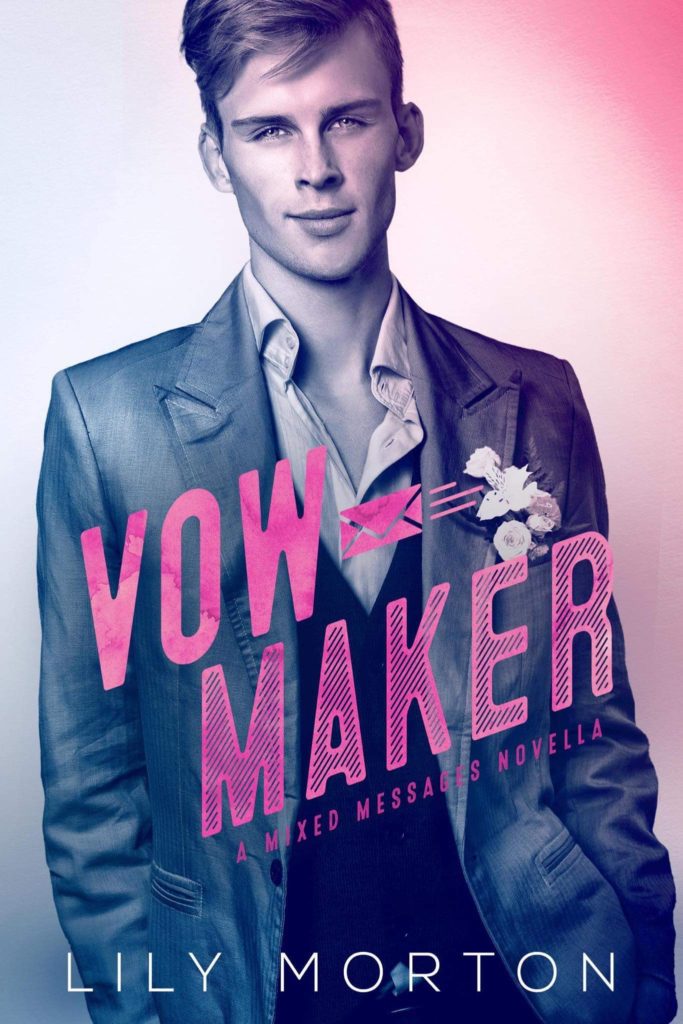 ---
Quel bonheur de les retrouver ! La série Mixed Messages est une série que j'ai plaisir à relire régulièrement et ce tome 4 reprend les mêmes ingrédients. En un peu plus de 100 pages, on arrive à recroiser les personnages emblématiques de la série et on passe un excellent moment. J'ai hâte de découvrir l'histoire de Joe, le wedding planner de Gabe et Dylan, j'ai deux idées sur qui pourraient être sa moitié et je n'arrive pas à me décider sur la personne que je préfère.