Sommaire :
La série Necessary Evils
La série Necessary Evils comporte 7 tomes centrés chacun sur un des membres de la fratrie Mulvaney. Elevés par le millionaire Thomas Mulvaney, chaque membre du clan Mulvaney mène une double vie, socialite le jour et tueur en série la nuit. Pour mieux comprendre les dynamiques entre chaque personnage, il est préférable de lire chaque tome dans l'ordre même si chaque livre peut être lu seul.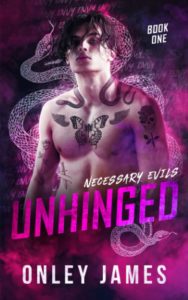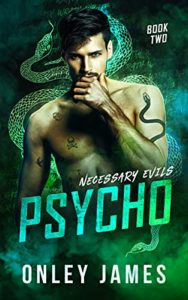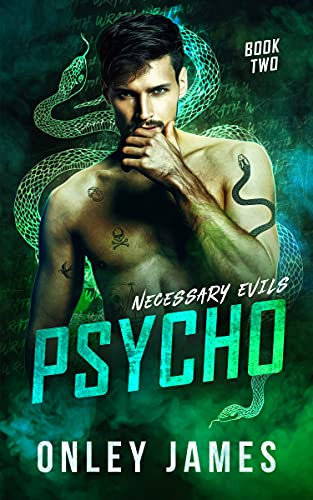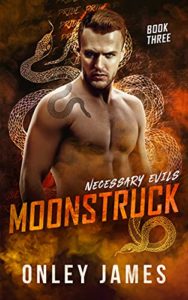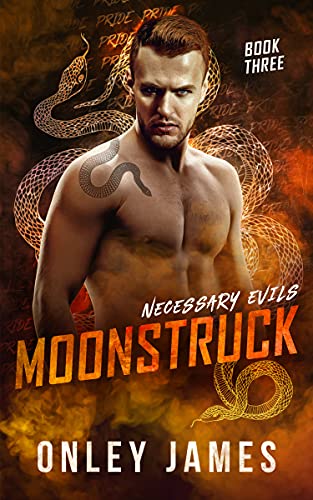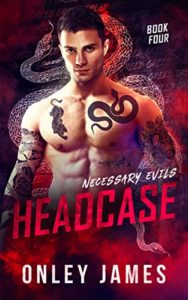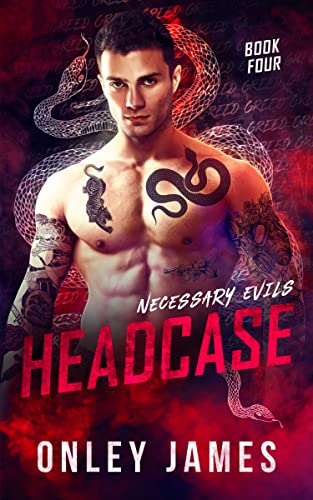 Il s'agit de Dark Romance, il y a donc des thèmes très sombres abordés, entre autre des actes de pédophilies, des viols etc. Pensez à lire les triggers warnings avant de vous lancer !
La version originale – Mad Man (Necessary Evils #5)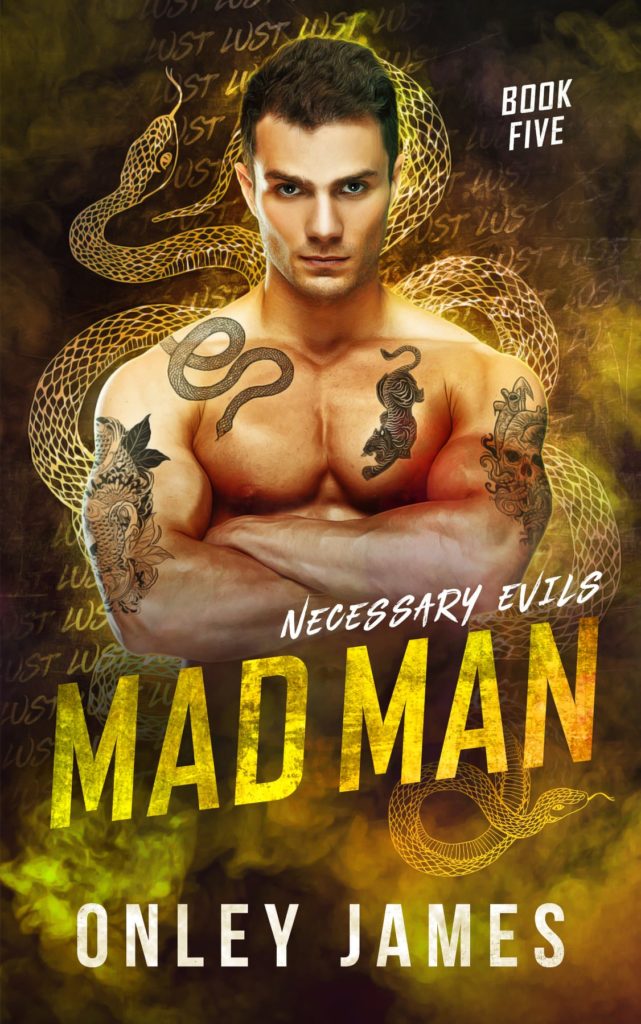 Avi Mulvaney is many things. Son. Twin. Owner of the fashion label, Gemini. Murderous psychopath. Together, he and his brother, Asa, make one brutally efficient monster, ridding the world of predators who victimize the innocent. History proves Avi and Asa don't do well apart, but their father has decided to test that theory.
Felix Navarro knows exactly who he is. Baby brother. Fashionista. Vigilante. While he's not happy that his big brother married a Mulvaney, the union has its perks. Like a paid internship with Gemini. But all good things come with a cost and, for Felix, that's enduring Avi Mulvaney each day, which inevitably leads to thinking about him every night.
Felix doesn't like Avi. He's cocky, condescending, overbearing, and inappropriate. He's also sexy, brilliant, and twice as lethal as Felix. Still, Felix loathes him. Even if he keeps letting him kiss him. And touch him. Even if he slipped just once. It was still hate sex, and it would never happen again. Ever.
Except, Avi's being sent to help take down a dangerous crime ring and he's ordered Felix to come along. Felix has vowed to stay strong. To remember he hates Avi. But they're trapped together and there's only one bed, and it's so hard to hate Avi in the dark when he's whispering how Felix belongs to him. Felix belongs to no man, but Avi is determined. He has one week to prove to Felix that he's the exception to his rule. After all, who says no to a Mulvaney?
La version française
Ce roman n'est pas encore traduit en français.
Mon avis
★★★★ 4/5
J'adore la série Necessary Evils mais s'il y a un tome que j'ai eu plus de mal à lire que les autres, c'est bien celui-ci. Je pense que cela vient principalement du personnage de Felix, qui peut être assez infect par moment.
J'ai bien aimé sa dynamique avec Avi mais il passait tellement de temps à cran et à le repousser que j'ai du faire une pause dans le roman. Je l'ai repris un peu plus tard avec plaisir et fini d'une traite mais je n'étais pas aussi investie que j'ai pu l'être pour les deux premiers tomes.
On a ici un trope « Les opposés s'attirent » mais j'ai trouvé que par moment, le comportement de Golden Retriever d'Avi tombait un peu dans le côté « bonne poire » face à un Felix qui a plus de murs qu'une prison de haute sécurité. Malgré ça, c'est un couple qui fonctionne !
Je me demandais comment Onley James allait gérer la relation Felix / Avi vs Zane / Asa. On est bien sur deux couples distincts. Il n'y a aucune scène de sexe entre les quatre, mais j'ai cru comprendre que c'était un contenu disponible sur le Patreon de l'autrice si ça vous tente 🙂