Sommaire :
La version originale – P.S. I Spook You (The Spectral Files #1)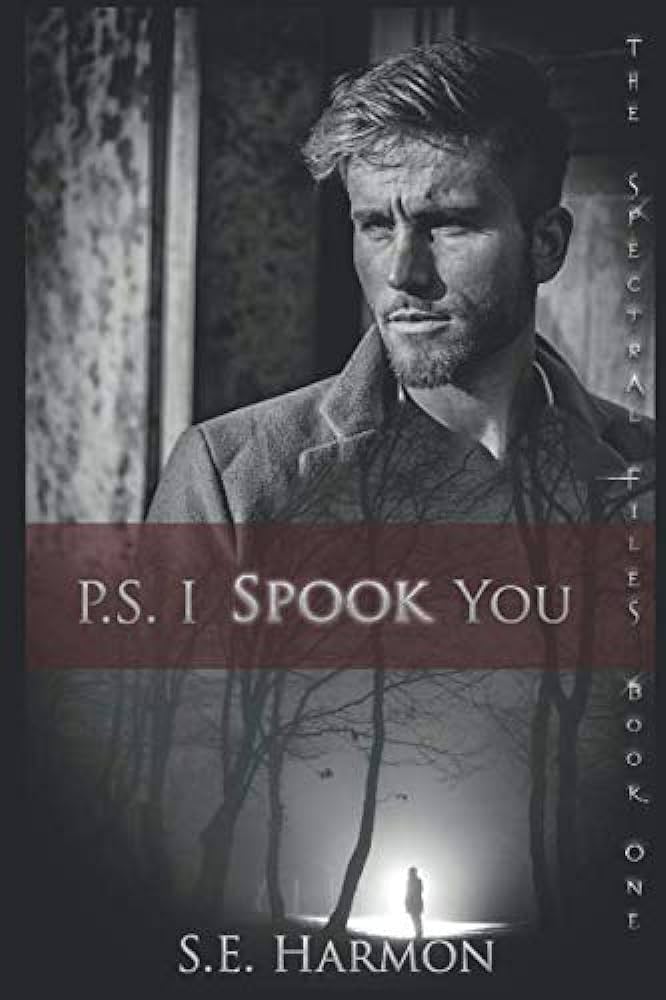 SSA Rain Christiansen used to be the agency's golden boy. It just takes one moment of weakness, one slight, tiny, itty-bitty paranormal sighting, and all of a sudden he's the agency's embarrassment. His boss gives him one last chance to redeem himself—go down to Brickell Bay, play nice with the local police, and leave the ghost sightings behind. Rain is determined to do exactly that, even if it kills him.
Cold-case detective Daniel McKenna's latest investigation is going nowhere fast. Five years earlier, high school student Amy Greene went missing after leaving her part-time job and was never seen again. Daniel is glad to finally have the FBI help that his department requested, even if it does come in the form of his ex.
It doesn't help that Rain is pretty sure he's falling in love with Danny all over again—if he ever stopped. Add to that the frustration of seeing ghosts at every turn while he works a case that's stalled in its tracks, and Rain is starting to wonder if second chances and happy endings are just for fairy tales.
La version française – Les enquêtes extra-lucides de Rain Christiansen, tome 1 : L'étrange disparition de Amy Greene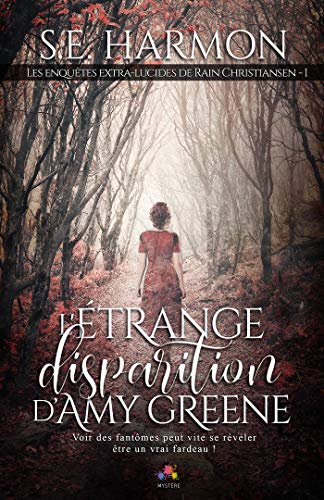 L'agent spécial Rain Christiansen était le golden boy du FBI. Il lui a suffi d'un moment de faiblesse, une toute petite riquiqui vision paranormale, et le voilà devenu la honte de l'Agence.
Alors quand son patron lui offre une dernière chance de se racheter, Rain n'hésite pas à se rendre à Brickel Bay et à se montrer sympa avec la police locale pour résoudre l'enquête qui lui a été confié. Et ses visions ? Du passé ! Même si ça le tue.
La dernière intervention du détective spécialisés dans les Affaires Classées, Daniel McKenna, est en train de stagner. Cinq ans plus tôt, la lycéenne Amy Greene a disparu et n'a jamais été retrouvée.
Daniel est heureux d'avoir enfin l'aide du FBI, même s'ils envoient son ex. Avec des fantômes à tous les coins de rues, des sentiments qui réapparaissent, et une affaire au point mort, Rain aura bien du soucis à se faire.
Mon avis
★★★★ 4/5
J'ai découvert S.E. Harmon (un peu en retard je l'avoue) avec l'excellent roman The First and Last Adventure of Kit Sawyer, une sorte de Indiana Jones façon M/M Romance. J'ai beaucoup aimé sa plume, très agréable à lire qui mêle aventure, romance et pointes d'humour. J'ai donc décidé de découvrir sa bibliographie en commençant par P.S. I Spook You.
J'ai passé un excellent moment avec ce roman que j'ai dévoré en une journée. On a deux personnages qui ont une vraie alchimie ensemble avec un passé chargé. J'ai beaucoup aimé les voir interagir ensemble. On retrouve les ingrédients qui font mouche : une histoire qui capte notre attention, un couple intéressant, des petites touches d'humour. J'ai adoré être dans la tête de Rain !
Cela étant, il me manque quelques petites choses pour atteindre 5 étoiles :
Un peu plus de scènes entre Daniel et Rain, je sais qu'il s'agit d'une série et j'espère grandement trouver mon compte dans les tomes suivants mais j'aurais aimé qu'ils se languissent un peu plus l'un de l'autre. Le roman est un POV unique de Rain et si j'adore d'ordinaire ce type de POV, j'aurais aimé que Daniel soit plus vocal sur ses sentiments et notamment son ressenti sur la rupture 3 ans plus tôt. On a l'impression qu'ils ont été ensemble 2 secondes alors qu'on nous dit qu'ils ont été 4 ans en couple. De plus, les scènes de sexe sont plutôt sympas mais il y a deux trois éléments qui m'ont un peu gêné liés au consentement et à la consommation d'alcool par un seul des deux personnages juste avant.
Une enquête un peu mieux ficelée, j'ai trouvé que pour une « cold case », l'enquête était tout de même assez basique avec des questions de routine qu'on poserait dès le début. J'avais trouvé le coupable et le mobile bien avant Rain alors qu'il est supposé être profiler. Si on me vend un personnage comme intelligent et ayant des capacités qui justifient qu'on l'envoie en renfort sur une affaire, il faut qu'on puisse les voir en action. Là, sa présence ne paraissait pas nécessaire si on met de côté toute la dimension surnaturelle.
Plus de fantômes ! On nous promet des fantômes mais clairement, hormis sur la fin, j'ai trouvé qu'ils jouaient un rôle très secondaire dans l'histoire. Même si je peux le comprendre vis à vis du cheminement de Rain, j'ai trouvé ça dommage. J'ai toutefois le sentiment que cela va changer dans les livres suivants, on va voir !
Des personnages secondaires mieux construits. Ce n'est pas le point le plus important mais j'ai trouvé les personnages secondaires peu mémorables, à l'exception de Kevin. On voit à peine la famille de Rain alors qu'il habite ici depuis toujours, leurs collègues sont à peine présents durant l'enquête.
Au final, ma liste se compose essentiellement d'es 'éléments que je peux espérer trouver dans les tomes suivants ! (on croise les doigts🤞🏻) Une chose est sûre, je continue cette série avec plaisir ! 🙂