Sommaire :
La version originale : Red, White & Royal Blue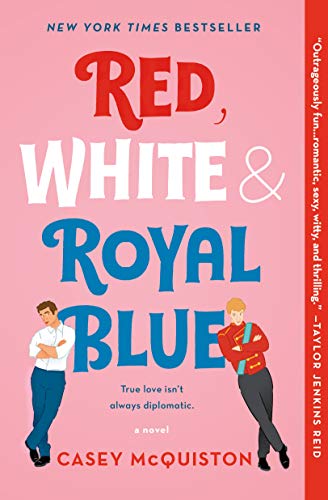 First Son Alex Claremont-Diaz is the closest thing to a prince this side of the Atlantic. With his intrepid sister and the Veep's genius granddaughter, they're the White House Trio, a beautiful millennial marketing strategy for his mother, President Ellen Claremont. International socialite duties do have downsides—namely, when photos of a confrontation with his longtime nemesis Prince Henry at a royal wedding leak to the tabloids and threaten American/British relations. The plan for damage control: staging a fake friendship between the First Son and the Prince.
As President Claremont kicks off her reelection bid, Alex finds himself hurtling into a secret relationship with Henry that could derail the campaign and upend two nations. What is worth the sacrifice? How do you do all the good you can do? And, most importantly, how will history remember you?
La version française : My dear f***ing prince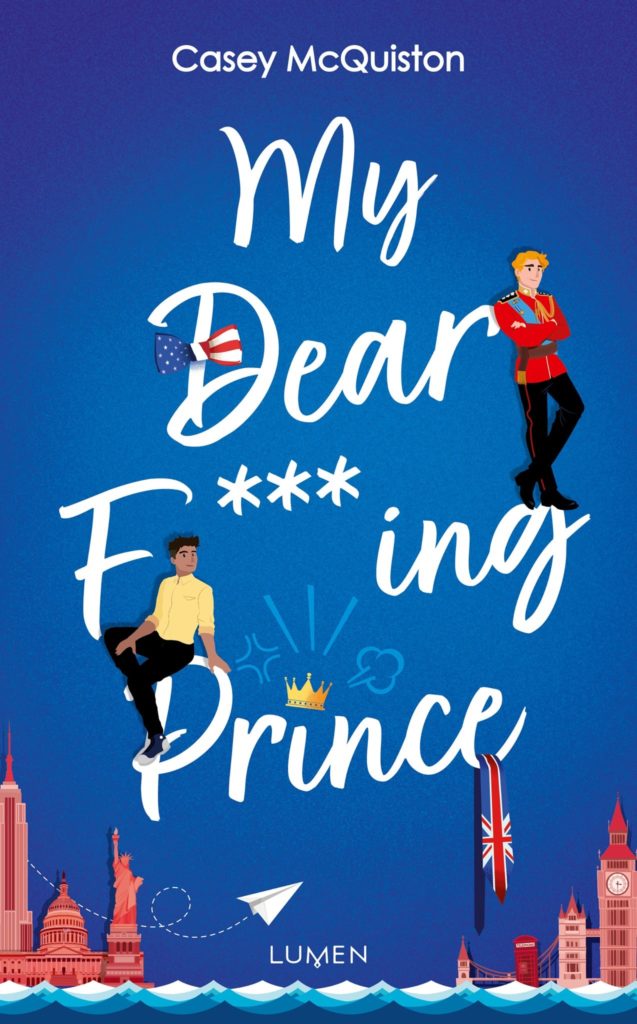 Que se passerait-il si le fils de la présidente des États-Unis et le prince d'Angleterre devenaient… beaucoup plus que des amis ?
Quand sa mère a été élue présidente des États-Unis, Alex Claremont-Diaz s'est aussitôt retrouvé propulsé au rang de prince de la nation. Charismatique, intelligent, charmeur… son potentiel de séduction auprès des millennials est un atout majeur aux yeux de la Maison-Blanche. Seul problème : Alex est l'ennemi personnel du vrai prince, Henry – celui dont la grand-mère règne de l'autre côté de l'Atlantique. Et, quand la presse met la main sur la photo d'une altercation entre les deux jeunes gens, les relations anglo-américaines s'enveniment… en pleine campagne de la présidente pour sa réélection !
Chefs de famille et chefs d'État – assistés d'une armée de conseillers aux abois – échafaudent à la hâte un stratagème pour réparer cet incident diplomatique : les deux rivaux sont donc contraints de feindre la réconciliation à longueur de mises en scène sur les réseaux sociaux. Mais cette fausse amitié ne tarde pas à se faire plus problématique que tout ce qu'ils auraient pu imaginer. Un secret bien gardé qui, s'il était révélé à la face du monde, pourrait faire dérailler la campagne de la présidente et compromettre l'image soigneusement lisse de la famille royale…
Ils sont ennemis jurés depuis des années… Mais que se passerait-il si le fils de la présidente des États-Unis et le prince d'Angleterre devenaient tout à coup beaucoup plus que des amis ?
Mon avis
★★★★ 4/5
Je me suis lancée dans cette histoire juste après la lecture d'une autre M/M Romance, la série Him de Sarina Bowen et Elle Kennedy qui a été un vrai coup de coeur pour moi.
J'ai découvert ce roman grâce à la liste des "Romances à ne pas manquer" envoyée par Goodreads à l'occasion de la Saint Valentin, ce livre était le tout premier de la liste avec une note moyenne extrêmement élevée !
Si ce roman n'a pas été un coup de coeur, je l'ai apprécié et je l'ai terminé très rapidement ! Les personnages sont attachants (y compris les personnages secondaires). L'intrigue est véritablement originale et plaisante, certains passages sont vraiment drôles. On apprend dans les remerciements que l'auteur a commencé son livre en 2016 et espérait en faire un roman parallèle à l'élection d'Hilary Clinton. L'élection de Donald Trump l'aurait bloqué pendant un moment dans la poursuite de son roman.
Il manquait un peu plus de scènes seul à seul pour que ce roman soit un coup de coeur, j'ai trouvé certains passages / scènes trop vite expédiés en particulier entre la transition meilleurs ennemis / amis.
En attendant, si vous avez lu et apprécié ce roman, je vous invite à découvrir "Him" vous allez adorer !
Red, White and Royal Blue adapté en film sur Prime Videos
L'annonce a été faite sur le compte Twitter de l'auteur, un film My Dear F***ing Prince est en préparation. Une adaptation par Amazon pour Prime Vidéos avec dans les deux rôles titres Taylor Zakhar Perez et Nicholas Galitzine, respectivement Alex et Henry.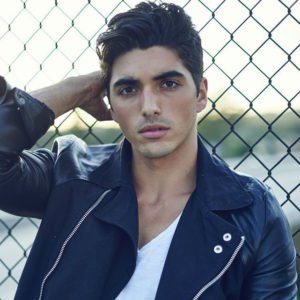 Que pensez-vous du casting ? J'ai l'impression que les réactions sont mitigées sur la Twittosphère. J'avais vu passer ce post sur Insta mais j'avais lu en diagonale et je croyais à un casting de fans. Je trouve les acteurs un peu vieux par rapport à l'image que j'avais de Alex et Henry mais je me laisserai tenter !
Voici le trailer du film, j'ai un peu hâte de le découvrir !