Sommaire :
La version originale : The Deal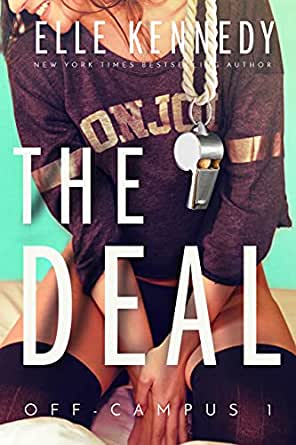 She's about to make a deal with the college bad boy…
Hannah Wells has finally found someone who turns her on. But while she might be confident in every other area of her life, she's carting around a full set of baggage when it comes to sex and seduction. If she wants to get her crush's attention, she'll have to step out of her comfort zone and make him take notice… even if it means tutoring the annoying, childish, cocky captain of the hockey team in exchange for a pretend date.
…and it's going to be oh so good.
All Garrett Graham has ever wanted is to play professional hockey after graduation, but his plummeting GPA is threatening everything he's worked so hard for. If helping a sarcastic brunette make another guy jealous will help him secure his position on the team, he's all for it. But when one unexpected kiss leads to the wildest sex of both their lives, it doesn't take long for Garrett to realize that pretend isn't going to cut it. Now he just has to convince Hannah that the man she wants looks a lot like him.
La version française – Off Campus Saison 1 : The Deal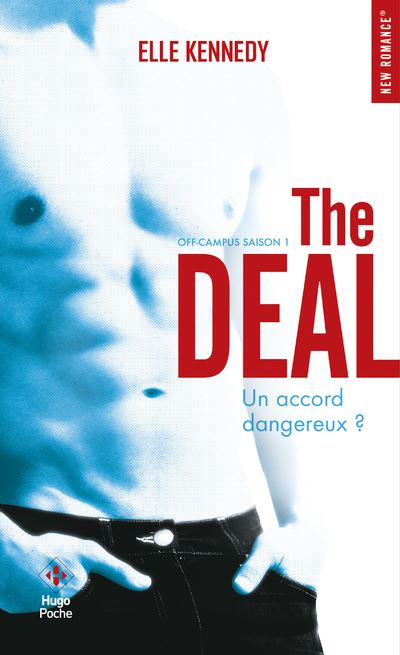 Hannah est une très bonne élève et elle a un don incroyable pour le chant.
Mais quand il s'agit d'hommes et de séduction, elle perd tous ses moyens. Garrett est la star de l'équipe de hockey de l'université, mais ses résultats scolaires ne sont pas à la hauteur et il risque de perdre sa place dans l'équipe. Ils vont passer un drôle d'accord.
Elle lui donne des cours et il l'aide à séduire le quaterback de l'équipe de football.
Cet arrangement original va-t-il changer leur vie ?
Mon avis
★★★★ 4/5
Il y a des romances qui paraissent intemporelles. Quand j'ai commencé à lire des romances, l'une des premières séries tombées entre mes mains était la série « Off-Campus » et un peu plus tard, son spin-off « Briar U » (à l'époque, elle n'existait pas encore).
J'ai donc lu The Deal, il y a plusieurs années. Et j'avais vraiment bien aimé. Et j'ai eu la surprise de voir ce roman réapparaître récemment dans de nombreuses listes et vidéos recommandant des lectures. Je l'avais moi même conseillé à une amie qui avait adoré mais j'avoue que j'avais un peu oublié l'histoire. J'ai donc décidé de le relire pour me le remettre en mémoire.
Au départ, j'ai trouvé que Garrett était un peu un stéréotype et Hannah un peu snob envers lui. J'avais peur que le livre ait un peu mal vieilli. Mais pas du tout ! Au fur et à mesure que l'histoire se déroule, la relation entre Hannah et Garrett évolue de plus en plus, toujours de manière très naturelle. On a ici une romance d'amis à amoureux. Ils sont vraiment fusionnels, il n'y a pas qu'une attirance physique entre eux, bien au contraire. C'est un vrai plaisir de suivre leurs échanges.
A la lecture du résumé, on peut penser qu'on connaît déjà toute l'histoire. Alors certes, c'est un peu prévisible, mais ce roman a quand même une certaine gravité notamment dans les raisons qui font que Hannah connaît des blocages dans sa vie amoureuse et sexuelle. J'ai adoré la façon dont ils « travaillent » ensemble pour l'aider à passer ses blocages.
Avec la popularité de ce roman qui ne décroit pas et la sortie d'une nouvelle édition, je m'attends à ce qu'on ait à tout moment l'annonce d'une adaptation en film de ce roman. Et vous savez quoi ? Je trouverais ça vraiment chouette 🙂