Sommaire
---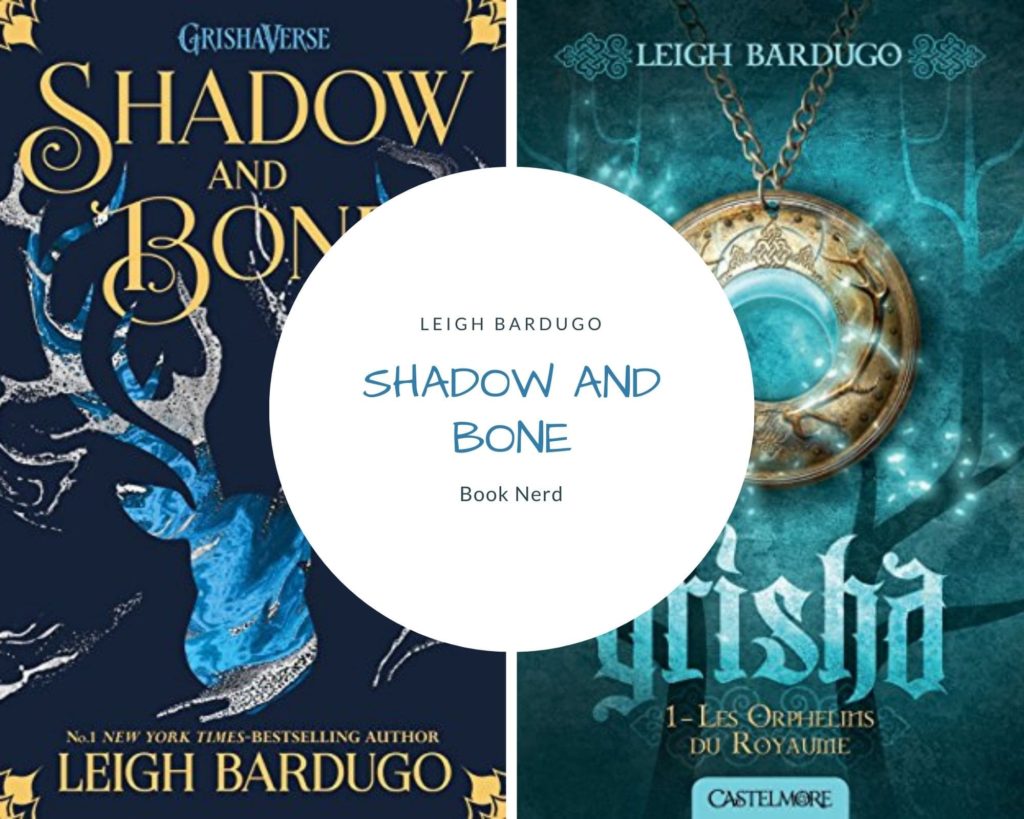 Siege and Storm est la suite de Shadow and Bone
---
La version originale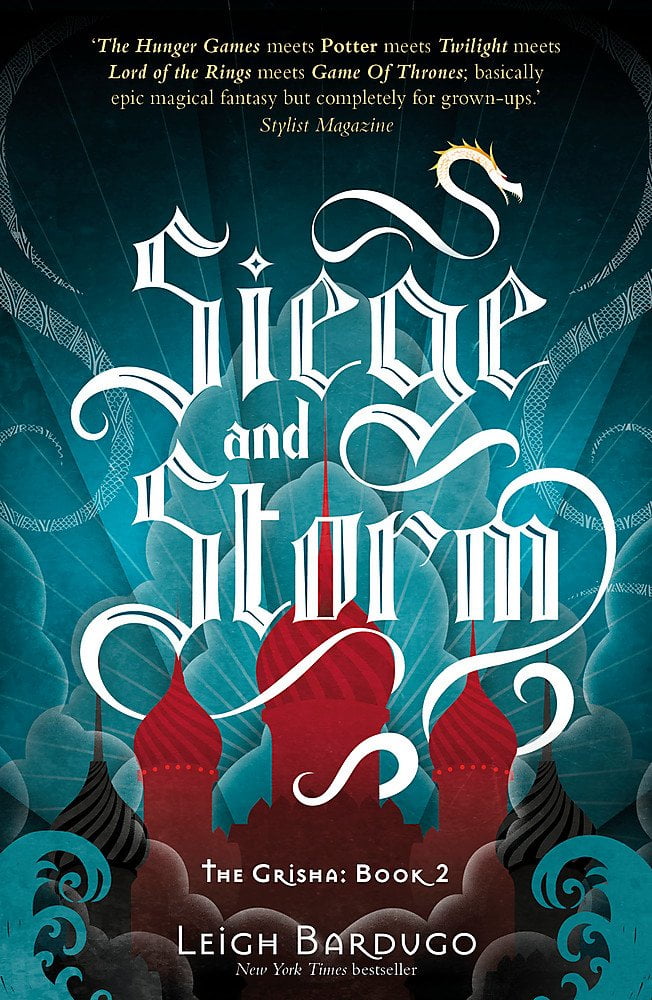 Darkness never dies.

Hunted across the True Sea, haunted by the lives she took on the Fold, Alina must try to make a life with Mal in an unfamiliar land, all while keeping her identity as the Sun Summoner a secret. But she can't outrun her past or her destiny for long.

The Darkling has emerged from the Shadow Fold with a terrifying new power and a dangerous plan that will test the very boundaries of the natural world. With the help of a notorious privateer, Alina returns to the country she abandoned, determined to fight the forces gathering against Ravka. But as her power grows, Alina slips deeper into the Darkling's game of forbidden magic, and farther away from Mal. Somehow, she will have to choose between her country, her power, and the love she always thought would guide her—or risk losing everything to the oncoming storm.
La version française – Grisha #2 : Le Dragon de Glace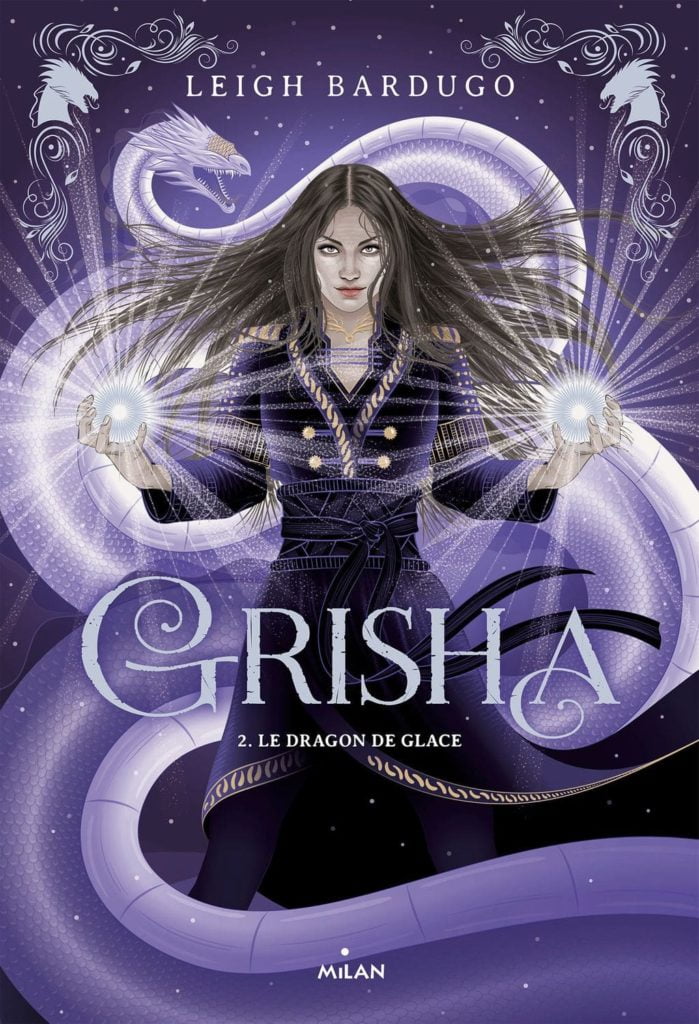 "La faiblesse n'est qu'un déguisement. Porte-le lorsque tu veux leur montrer que tu es humaine, mais jamais quand tu as des doutes."
TRAQUE. REMORDS. DÉVOTION.
Un pays déchiré par la guerre civile.
Une jeune femme idolâtrée, rongée par ses propres pouvoirs.
Un corsaire flamboyant et mystérieux.
Un soldat renégat, évoluant dans l'ombre.
Une menace grandissante. Un danger imminent.
TRAHISON. RÉSISTANCE. SACRIFICE.
Pour s'opposer au Darkling, Alina devra explorer ses propres ténèbres. Au risque d'en perdre sa lumière.
Mon avis
★★ 2/5 💔
Mais enfin que s'est-il passé ?
Si j'avais beaucoup apprécié le premier, le deuxième est une vraie déception. Et ce, en partie à cause du rythme de l'histoire.
Le roman reprend sur les chapeaux de roue et nous faisons rapidement la connaissance d'un personnage qui porte à lui tout seul une bonne partie de ce tome 2 : Sturmhond. Il est sans contexte un de mes personnages préférés et très bien écrit. C'est toujours très complexe de réussir à créer des personnages « comiques » sans les rendre trop lourds. Mais Leigh Bardugo a plutôt bien réussi ce pari. J'aime aussi beaucoup le personnage de David même s'il est plus un figurant qu'un réel personnage dans ce tome.
Le début de l'histoire est très riche en aventures, les actions se suivent peut-être même trop rapidement comparé au temps nécessaire pour localiser le cerf dans le premier tome. Et ensuite… plus rien. Néant. L'histoire devient complètement lente, il ne se passe plus rien si ce n'est de longs moments d'introspection d'Alina qui se sent plus seule que jamais et de Mal, mal dans sa peau (pun intended).
Pour être honnête, il n'y a rien que je déteste plus dans un roman que les conflits créés par un manque de communication… AKA comment créer des problèmes à partir de rien, qui peuvent se résoudre juste en se parlant. Et comment dire ? C'est clairement ce qui se passe dans la moitié du livre. A environ 30 pages de la fin, je n'avais qu'une hâte, qu'il y ait un peu d'action ! Cela devenait pénible de continuer la lecture voire même énervant tellement les intrigues tournaient autour des « histoires d'amour » (les guillemets sont volontaires, il y a beaucoup trop de bisous dans tous les sens pour moi).
On passe d'un triangle amoureux à peu près supportable à 5 ou 6 protagonistes (un hexagone amoureux ?) qui se tournent autour (et croyez-moi c'est beaucoup trop). Une fois que les personnages sont de retour à Ravka, l'intrigue principale se résume en « Je me sens seule, personne ne me comprend sauf le Darkling, je suis trop puissante, mon dieu je me fais peur, je me sens seule ». C'est très décevant. L'auteur a conservé son intro « Before » et son outro « After » en gardant le côté « le garçon et la fille », et franchement à la fin du tome 2 je trouvais que cet outro arrivait comme un cheveu sur la soupe. Les niveaux d'écriture sont tellement décalés qu'on a du mal à rester dans l'histoire.
Je vais tout de même lire le tome 3 car c'est une auteur facile à lire et qui a des personnages solides, mais très honnêtement, je ne lis pas Shadow and Bone pour les 2 personnages principaux : Alina & Mal (ce dernier aura d'ailleurs du mal à remonter dans mon estime). Mais j'aime beaucoup Nikolai, Genya, David et Zoya.
J'ai un peu peur à l'approche de ce troisième tome de ce que va devenir l'histoire. J'ai pensé à l'adaptation Netflix à venir de cette série et je me demande vraiment comment ils vont réussir à donner du corps à cet ouvrage très creux.
A la fin de ce tome 2, j'ai l'impression que l'auteur est tombé dans la malédiction des trilogies (= c'est à dire un tome 2 vide et dénué d'intérêt qui sert de passe-plat entre le tome 1 et le tome 3). J'ai le sentiment qu'elle s'est perdue dans une histoire trop complexe pour elle qu'elle va résoudre beaucoup trop rapidement. L'avenir nous le dira… Cette review est écrite « à chaud » ce qui peut expliquer qu'elle soit un peu virulente mais je suis vraiment déçue du vide de ce livre. Et pourtant, j'étais vraiment prête à l'aimer…
Disclaimer