Sommaire :
---
La série "How To Be"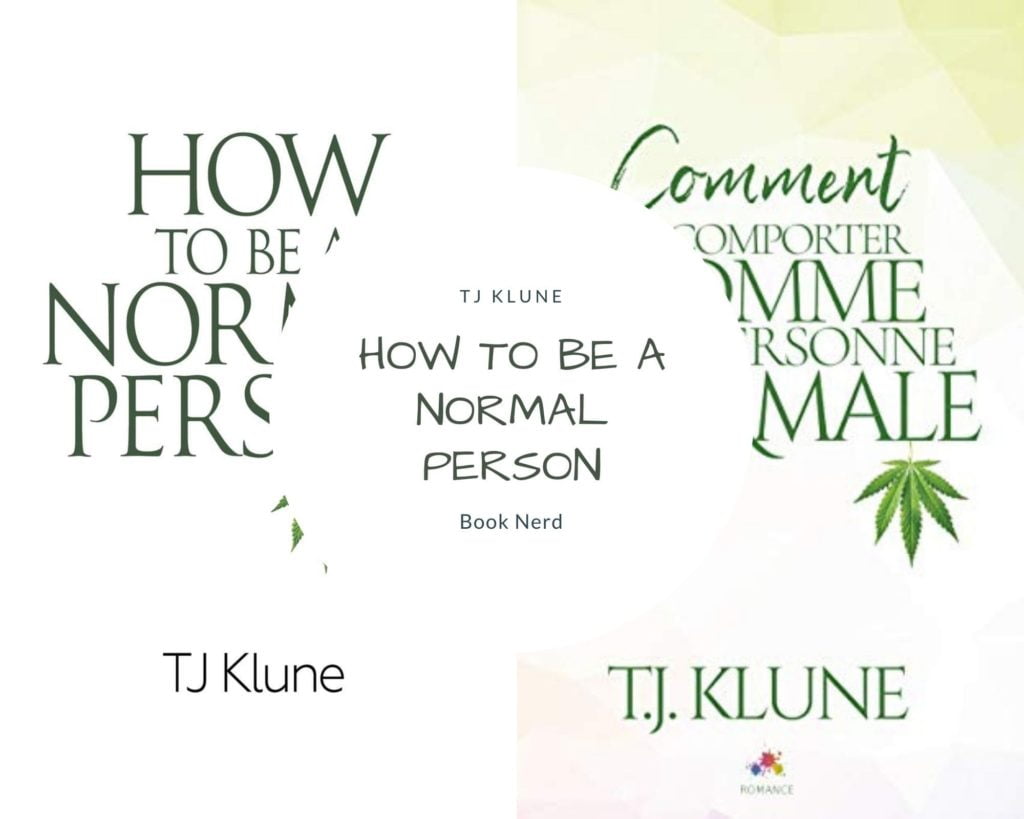 "How to be a movie star" est le deuxième tome de la duologie "How To Be".
Le premier tome était centré sur Gus et Casey, qu'on retrouve dans ce second volet.
"How to be a Movie Star" peut être lu seul mais je vous recommande tout de même le premier roman, très réussi et qui vous aidera à mieux comprendre la dynamique de cette bande d'amis pas comme les autres.
---
La version originale : How to be a Movie Star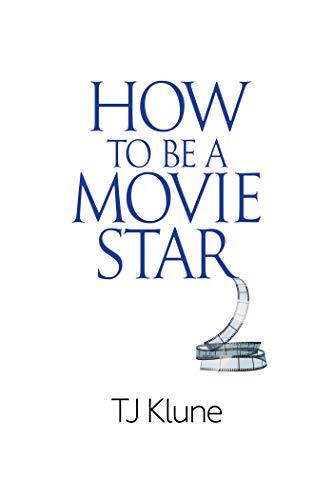 Josiah Erickson wants to be a movie star. The problem with that is so does half of Los Angeles. But he's on his way, what with memorable roles as a TV show background cadaver and a guy in a commercial for herpes medication. All he needs is his big break. And that break may come in the form of a novelist who goes by the enigmatic name of Q-Bert.
Q-Bert, who is ready to make his directorial debut in a film Josy would be perfect for. Q-Bert, who Josy may or may not have a friend-crush on, and potentially something more. Being demisexual can be confusing.
From the City of Angels to the small mountain town of Abby, Oregon, Josy will give his all to make sure his dreams come true—even the ones he never thought possible.
La version française : Comment devenir une star de cinéma ?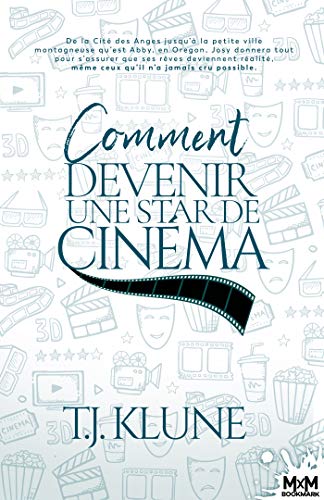 Josiah Erickson veut être une star de cinéma. Le problème, c'est que la moitié de Los Angeles le veut aussi. Mais il trace son chemin avec des rôles mémorables comme ce cadavre en arrière-plan d'une série TV ou ce gars dans une pub contre l'herpès. Tout ce dont il a besoin c'est de percer. Et cette percée pourrait arriver sous la forme d'un romancier connu sous le nom énigmatique de Q-Bert.
Q-Bert qui est prêt à faire ses débuts en tant que réalisateur pour un film dans lequel Josy serait parfait.
Q-Bert pour qui Josy pourrait avoir, ou peut-être pas, un coup de cœur amical et potentiellement plus. Être demisexuel peut-être déroutant.
De la Cité des Anges jusqu'à la petite ville montagneuse qu'est Abby, en Oregon, Josy donnera tout pour s'assurer que ses rêves deviennent réalité — même ceux qu'il n'a jamais cru possible.
Mon avis
★★★★ 4/5
Avant toute chose, je tiens à préciser que T.J. Klune joue dans une ligue qui lui est propre. A mes yeux, personne ne lui arrive à la cheville dans le milieu de la M/M Romance. Chacun de ses livres est un petit bijou d'émotions, on rit, on a des pincements au coeur, on voudrait faire partie intégrante de l'histoire. J'ai toujours du mal à lui donner une note car quoi qu'il fasse, cela me paraît toujours un cran au-dessus des autres en terme de qualité.
Ceci étant dit, j'ai donné un 4/5 à ce roman car même si j'ai passé un excellent moment, T.J. Klune a fait des romans encore plus réussis que celui-ci donc je tente d'ajuster mes notes pour valoriser ses meilleurs romans. Une part de moi se dit que ce n'est pas très juste car c'est un très bon roman mais il me manquait quelques éléments pour attribuer un 5/5, je m'explique.
J'ai adoré Josy, j'ai adoré Quincy. J'ai adoré retrouver Casey et Gus. Mais j'ai trouvé que le roman était peut-être un peu trop traité comme un "ensemble", un tout. J'aurais voulu plus de scènes entre Josy et Quincy. Il y en a dans le roman, et leur relation est bien construite. Mais quand on lit qu'ils se promènent chaque soir ensemble, on voudrait en savoir plus. En particulier quand on voit à quel point leurs échanges sont réussis. C'est ma petite frustration dans ce roman, le manque de scènes tous les deux. On a aussi beaucoup de moments où Josy pense, et ses pensées l'emmènent dans des directions diverses et variées, c'est souvent très drôle mais parfois un poil long.
En revanche, on retrouve les ingrédients qui font le succès de ses romans : des digressions hilarantes, des personnages secondaires attachants, la force de relations amicales solides. Je rêverais d'avoir un ami comme Josy !
Tigger warning : ce roman aborde les thèmes de la santé mentale, de la dépression et du suicide.