Sommaire :
La version originale – The Kiss Quotient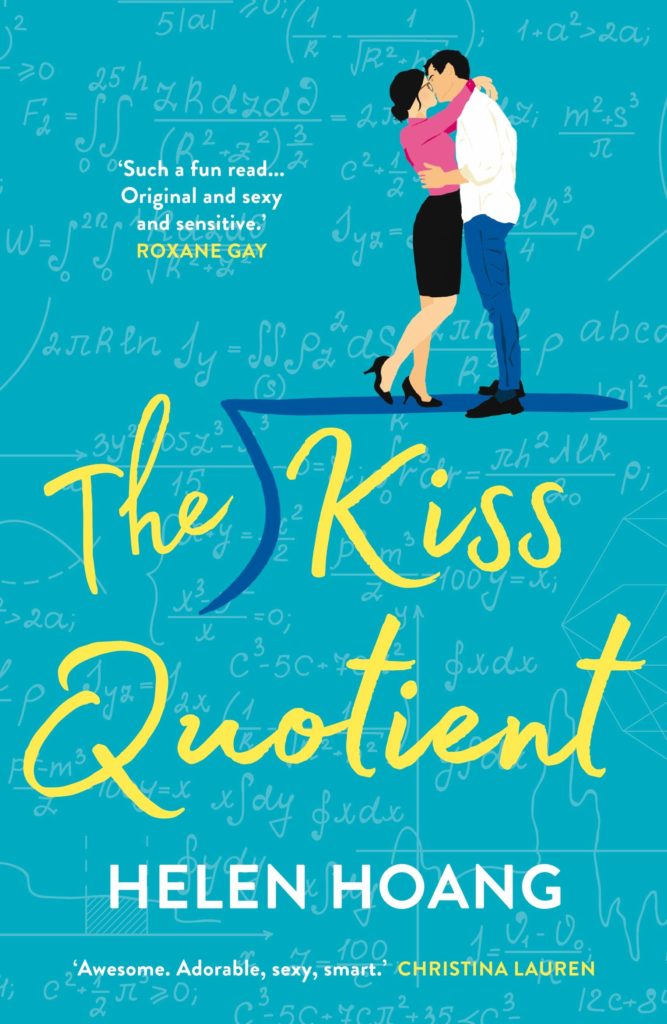 Stella Lane thinks math is the only thing that unites the universe. She comes up with algorithms to predict customer purchases—a job that has given her more money than she knows what to do with, and way less experience in the dating department than the average thirty-year-old.
It doesn't help that Stella has Asperger's and French kissing reminds her of a shark getting its teeth cleaned by pilot fish. Her conclusion: she needs lots of practice—with a professional. Which is why she hires escort Michael Phan. The Vietnamese and Swedish stunner can't afford to turn down Stella's offer, and agrees to help her check off all the boxes on her lesson plan—from foreplay to more-than-missionary position…
Before long, Stella not only learns to appreciate his kisses, but to crave all the other things he's making her feel. Soon, their no-nonsense partnership starts making a strange kind of sense. And the pattern that emerges will convince Stella that love is the best kind of logic…
La version française – The Kiss Quotient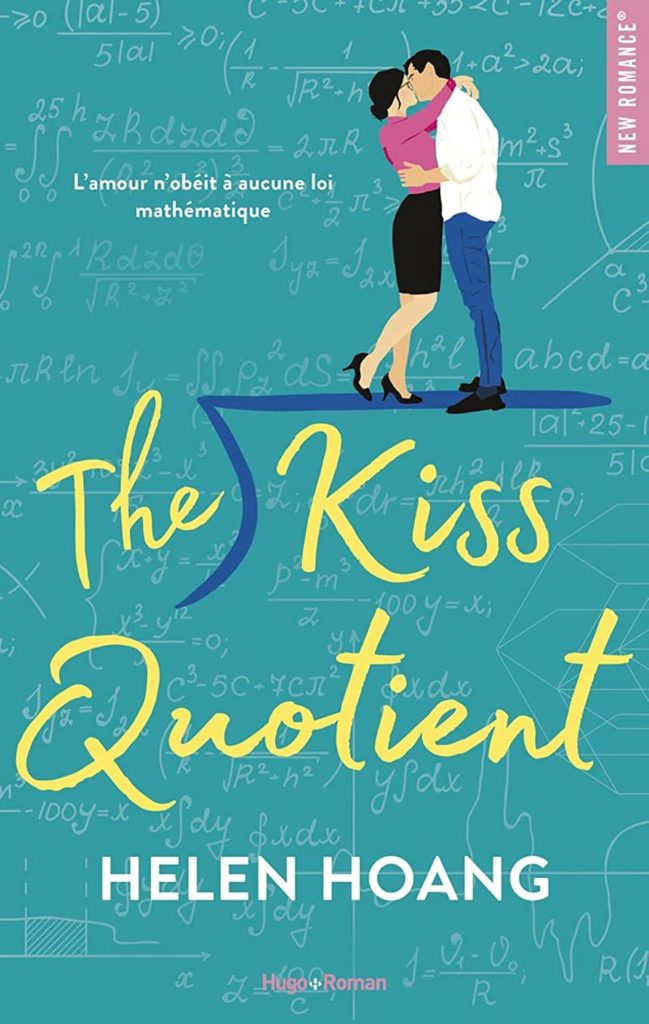 Stella Lane est une jeune femme brillante pour qui les chiffres n'ont aucun secret. Si sa vie professionnelle est parfaitement épanouie et qu'elle adore travailler avec des algorithmes pour prévoir la consommation de la population, sa vie personnelle est plutôt un échec, à ses yeux et à ceux de sa mère. Elle est affectée du syndrome d'Asperger, une forme d'autisme, qui la tient éloignée des autres. Comment se faire des amis lorsqu'on cumule une grande timidité et une franchise un peu brutale ? Que l'on craint le contact des autres ? Quant à sa vie amoureuse… Elle est inexistante…
Stella comprend mal l'intérêt d'avoir un homme dans sa vie mais, curieuse et poussée par sa mère qui se désespère de la voir célibataire et sans enfant, elle décide de résoudre ce problème comme une équation mathématique : avec méthode et détermination. C'est pour cela qu'elle va avoir recours aux services d'un escort boy.
Mon avis
★★ 2,5/5
La note, assez basse, que j'ai donné à ce roman est avant tout due à ma déception, j'attendais vraiment plus. Je crois qu'il faut que j'arrête de suivre les recommandations TikTok, je n'ai définitivement pas les mêmes goûts ! La promesse de ce roman me disait bien. Je le voyais partout. Il était décrit comme bien plus spicy que ce qu'on pouvait penser en voyant la couverture. Le résumé était intriguant. Mais voilà, ça traîne en longueur et tout ce qui rendait ce roman intéressant n'est pas du tout bien traité. Je suis à 60 % du roman depuis plusieurs semaines sans aucune envie de reprendre la lecture. Je reviendrais actualiser cet article si j'arrive à finir le livre.
J'aimais bien les deux personnages au début mais j'ai trouvé que tout ce qui donnait du relief à l'histoire est balayé d'un revers de la main au profit de la facilité. Stella n'est pas considérée comme "douée au lit" ? Elle se base sur 3 partenaires sexuels avec qui elle a couché une seule fois, pour une nana dans la data, on est clairement pas sur un échantillon représentatif. Surtout que quand Michael lui pose des questions sur ces fameux partenaires, elle a eu l'air de tomber sur de sacrés spécimens. Et leur relation physique à tous les deux ? Pfffiou qu'à cela ne tienne, même traitement, ses blocages disparaissent en un rien de temps, elle n'avait juste pas le bon partenaire, il doit avoir un pénis magique. Je crois que c'est ce qui m'a complètement fait lâcher l'histoire… Ca et le fait que le monsieur soit une machine à orgasmes. J'espérais vraiment quelque chose de plus vu la médiatisation de ce livre. Je trouvais original de s'intéresser à quelqu'un qui a des blocages avec l'intimité car il y a beaucoup de gens pour qui c'est le cas mais non, l'autrice tape à côté.
Et là où j'ai stoppé ma lecture, j'ai l'impression que ça fait 50 pages que l'un comme l'autre sont amoureux sans vouloir se le dire et laissez-moi vous dire que ça devient long, très long. Bref, cette histoire avait du potentiel, en particulier avec un personnage Asperger mais c'est vraiment très mal traité. Cela dit, si on arrive à faire abstraction de ces inconsistances et qu'on veut juste une romance facile avec beaucoup (trop) de sexe, pas toujours crédible, The Kiss Quotient fait le job.
Et enfin, dernière remarque, je déteste les mamans/familles envahissantes qui se mêlent beaucoup trop de la vie de leurs enfants comme on peut voir dans les séries sans se soucier de leurs sentiments. Vous savez, celles dont les enfants ont peur et personne n'ose les remettre à leur place. Je trouve ça toxique au plus haut point.
Cet article peut paraître un peu véhément mais j'ai vraiment du mal à voir des romans qui n'ont rien de spécial être encensés quand il y a de vraies pépites qui ne sont jamais citées. Je suis déçue quasi à chaque fois que je suis une recommandation Tiktok. A cause de ça, je repousse depuis longtemps Colleen Hoover. J'ai toutefois l'impression que côté Goodreads, on partage un peu plus mon point de vue. Ce roman est le premier tome d'une trilogie, de mon côté, je ne pense vraiment pas poursuivre mais dites-moi si jamais c'est mieux !