Sommaire :
La version originale – Merry Measure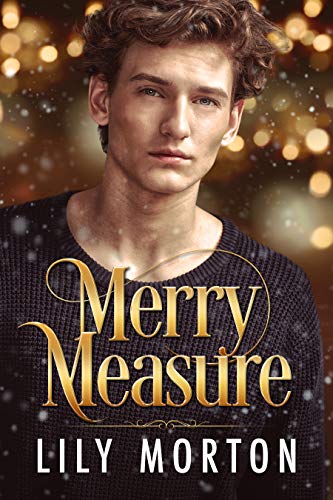 Arlo Wright's introduction to his sexuality came when he saw his older brother's best friend, Jack Cooper, in his sweaty football kit. Unfortunately, he didn't have long to enjoy the revelation because he promptly knocked himself out on a table.
Relations between them have never really moved on from that auspicious beginning. Arlo is still clumsy, and Jack is still as handsome and unobtainable as ever.
However, things look like they're starting to change when Arlo finds himself sharing a room with Jack while on holiday in Amsterdam at Christmas. Will the festive spirit finally move them towards each other, or is Arlo just banging his head against a wall this time?
La version française
Ce roman n'est pas encore disponible en français.
Mon avis
★★★ 3/5
Envie de passer un Noël à Amsterdam ? Embarquez pour les Pays-Bas dans cette romance de Noël signée Lily Morton. On y retrouve Arlo qui a toujours beaucoup apprécié Jack, le meilleur ami de son frère.
Merry Measure est une romance qui a des notes moyennes très élevées sur Goodreads. Effectivement, le roman se lit vite, c'est mignon, c'est léger mais très honnêtement, je n'ai pas gardé beaucoup de souvenirs de ma lecture. J'aime beaucoup ce trope mais j'ai trouvé que tout était un peu trop rapide et superficiel, je ne me suis pas réellement investie dans l'histoire.
Je n'étais peut-être pas dans le bon état d'esprit quand j'ai lu ce livre (j'ai une fâcheuse tendance à lire des romances de Noël en été, ne me demandez pas pourquoi). En attendant, si vous voulez une romance de Noël toute douce dans un cadre magnifique, ce livre est fait pour vous !