Sommaire :
La version originale – The Raven Cycle #1: The Raven Boys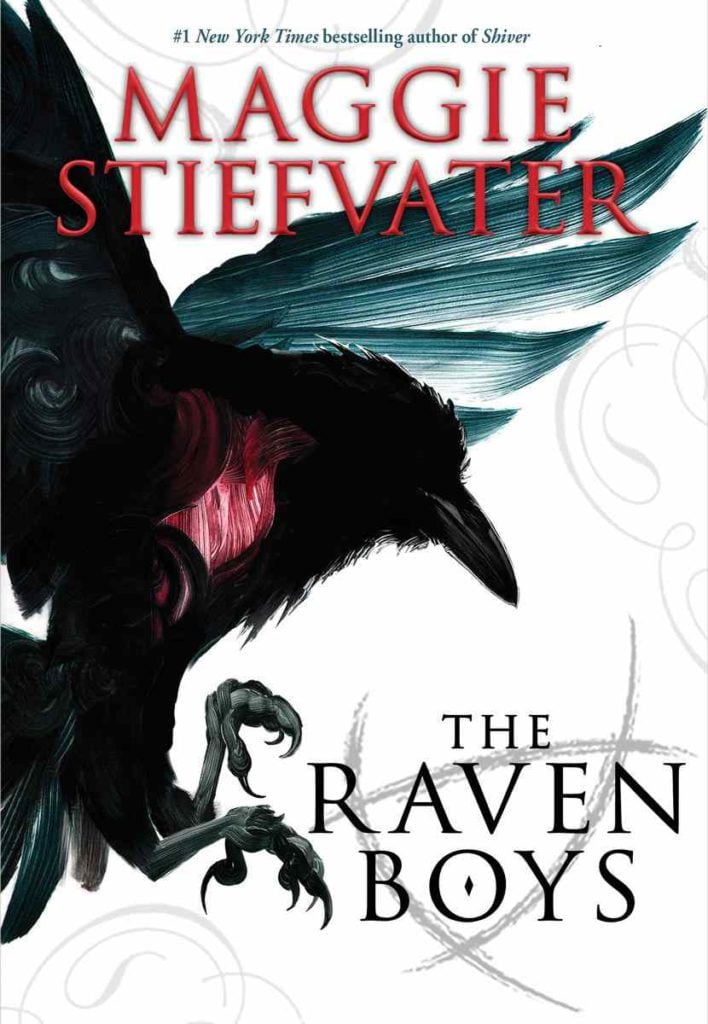 "There are only two reasons a non-seer would see a spirit on St. Mark's Eve," Neeve said. "Either you're his true love . . . or you killed him."
It is freezing in the churchyard, even before the dead arrive.
Every year, Blue Sargent stands next to her clairvoyant mother as the soon-to-be dead walk past. Blue herself never sees them—not until this year, when a boy emerges from the dark and speaks directly to her.
His name is Gansey, and Blue soon discovers that he is a rich student at Aglionby, the local private school. Blue has a policy of staying away from Aglionby boys. Known as Raven Boys, they can only mean trouble.
But Blue is drawn to Gansey, in a way she can't entirely explain. He has it all—family money, good looks, devoted friends—but he's looking for much more than that. He is on a quest that has encompassed three other Raven Boys: Adam, the scholarship student who resents all the privilege around him; Ronan, the fierce soul who ranges from anger to despair; and Noah, the taciturn watcher of the four, who notices many things but says very little.
For as long as she can remember, Blue has been warned that she will cause her true love to die. She never thought this would be a problem. But now, as her life becomes caught up in the strange and sinister world of the Raven Boys, she's not so sure anymore.
La version française – Le Cycle du Corbeau #1 : La Prophétie de Glendower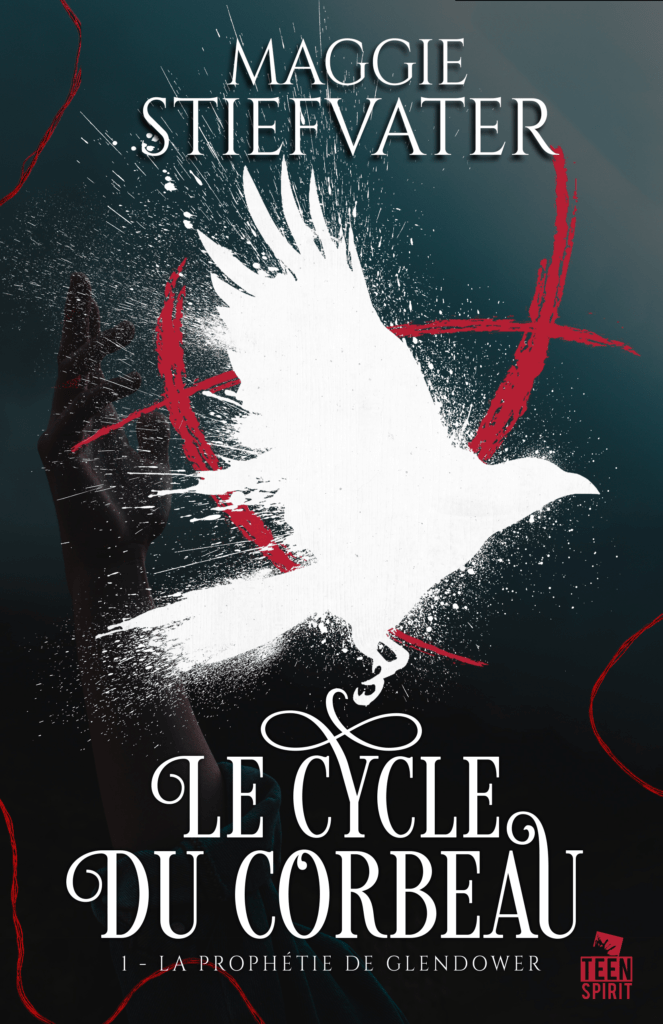 "Il n'y a que deux raisons pour lesquelles un esprit peut être vu par un non-clairvoyant à la veille de la Saint-Marc, Blue. Soit tu es l'amour de sa vie, soit tu as causé sa mort."
Chaque année, Blue Sargent accompagne sa mère clairvoyante observer les esprits des futurs morts. Des esprits que Blue ne peut voir… Du moins, elle ne le pouvait pas, jusqu'à ce qu'un jeune homme lui apparaisse et s'adresse directement à elle.
Il s'appelle Gansey et Blue découvre vite qu'il est étudiant à Aglionby, l'école privée locale. Or, elle a pour principe de ne pas s'approcher des jeunes hommes de l'académie ; plus connus sous le nom de « Corbeaux », ils ne causent que des ennuis.
Pourtant, Blue est irrésistiblement attirée par Gansey, sans qu'elle puisse s'expliquer pourquoi.
Il a tout pour lui : une fortune familiale, un visage d'ange, des amis dévoués… Mais il est à la recherche de quelque chose d'autre. Il s'est voué à une quête, secondé par trois autres Corbeaux : Adam, un élève boursier à la rancune tenace envers tous les fils de riches qui l'entourent ; Ronan, une âme féroce qui passe de la colère au désespoir en un tour de main ; et Noah, l'observateur taciturne du groupe, qui remarque beaucoup de choses mais n'en dit que bien peu.
Du plus loin que remontent ses souvenirs, Blue a toujours su qu'elle causerait la mort de l'amour de sa vie. Elle n'avait pourtant jamais cru que ce serait un problème. Maintenant que sa vie se retrouve intrinsèquement liée au monde sinistre des Corbeaux, elle n'en est plus aussi certaine.
Mon avis
★★★★ 4/5
J'ai trouvé cette série en parcourant les fanarts sur Pinterest (attention, risque de spoilers) et j'ai passé un très bon moment, j'écris cette review avec le tome 2 qui m'attend sagement à côté de moi.
Le tome 1, The Raven Boys, se construit autour de 4 personnages principaux : 3 garçons (Gansey, Adam et Ronan) et une fille (Blue). Les personnes sont vraiment solides et très bien construits. Ils ont leurs qualités, leurs défauts, leurs moments de faiblesse / de force. On assiste à la création de cette relation entre les 4 personnes principaux.
C'est réellement une histoire très intéressante et qui a le mérite d'être originale. Au début, j'avais du mal à bien comprendre les tenants et aboutissants de l'univers mais je pense que c'était principalement car j'étais fatiguée et j'avais du mal avec la traduction de certains termes. L'univers met un peu de temps à se construire et c'est pour le mieux !
J'aime vraiment beaucoup la famille de Blue. J'adore aussi la relation entre les 4 personnes principaux qui ont vraiment des interactions en adéquation avec leur âge, j'ai hâte de la voir évoluer.
A noter que la quête annoncée dans le synopsis ne trouve pas sa conclusion dans ce premier tome, inutile de vous dire que je fonce sur le tome 2 de ce pas 😉