Sommaire :
La série "Tales from Verania" / "Les Contes de Verania"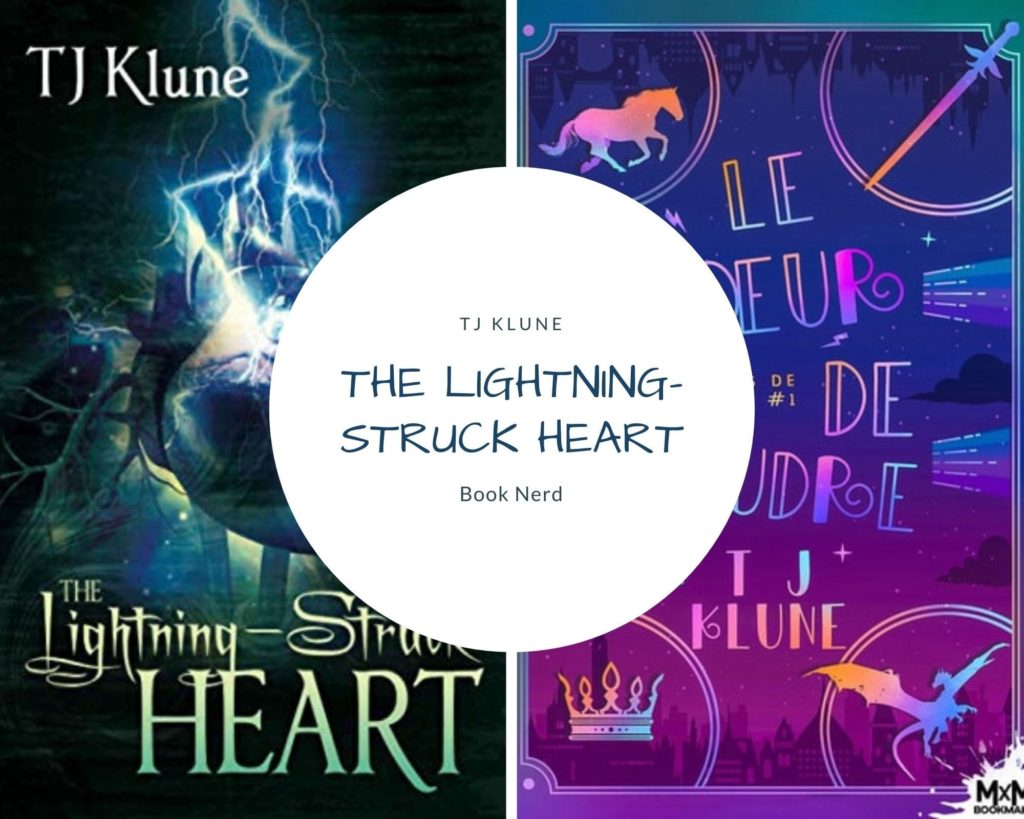 A Destiny of Dragons est le deuxième tome de la série "Les Contes de Verania".
Il ne peut pas être lu seul, il vous faudra tout d'abord découvrir le premier tome "The Lightning-Struck Heart", traduit en français sous le titre "Le coeur de Foudre".
---
La version originale : A Destiny of Dragons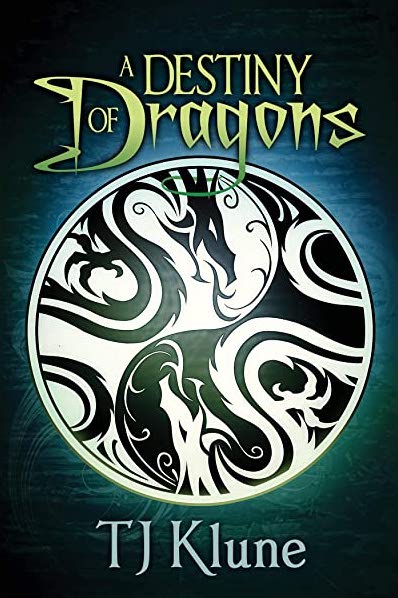 Sequel to The Lightning Struck Heart Once upon a time, the wizard's apprentice Sam of Wilds got his happily ever after in the arms of his cornerstone, Knight Commander Ryan Foxheart.
A year has passed, and while Sam's been captured five or six more times since then, things are pretty great. His parents are happy, Gary and Tiggy still eat sass for breakfast, Randall is somehow alive despite being older than the gods, the King rules with a gentle hand, Kevin the dragon is as gross as ever, Morgan sighs a lot, Ryan continues to be dashing and immaculate, and Sam is close to convincing Prince Justin they will be best friends forever. Life is good. Until it's not.
Because Vadoma, the leader of the gypsy clan and Sam's grandmother, has come to the City of Lockes with a dire prophecy written in the stars: a man of shadows is rising and will consume the world unless Sam faces his destiny and gathers the five dragons of Verania at his side. And she brings along her second-in-command, a man named Ruv. Ruv, who Vadoma says is Sam's true cornerstone.
La version française : Les Dragons de la Destinée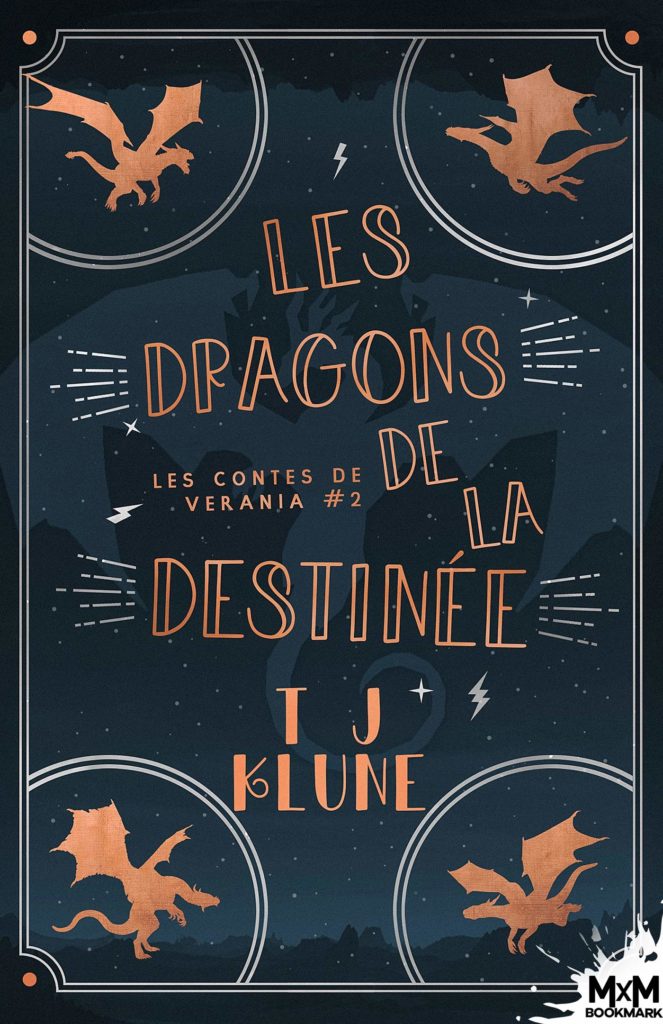 Il était une fois Sam l'Indomptable, l'apprenti sorcier, qui a eu la fin heureuse dont il rêvait, auprès du chevalier commandant Ryan Foxheart, sa pierre angulaire. Une année s'est écoulée, et bien que Sam ait été capturé cinq ou six fois, les choses vont plutôt bien. Ses parents sont heureux ; Gary et Tiggy sont toujours aussi sarcastiques ; Randall est toujours vivant bien qu'il soit plus vieux que les dieux ; le roi règne d'une main de velours ; Kevin le dragon est toujours aussi dégoûtant ; Morgan soupire encore beaucoup ; Ryan est plus fringant et immaculé que jamais, et Sam est à deux doigts de convaincre le prince Justin qu'ils sont les meilleurs amis du monde.
La vie est belle.
Jusqu'à ce qu'elle ne le soit plus… quand Vadoma, cheffe du clan tsigane et grand-mère de Sam, arrive dans la Cité de Lockes porteuse d'une terrible prophétie qui lui vient des étoiles : un homme de l'ombre va détruire le monde si Sam n'accepte pas son destin et ne rassemble pas les cinq dragons de Verania à ses côtés.
Et elle a amené son bras droit avec elle, un certain Ruv.
Ruv, qui d'après Vadoma, est la vraie pierre angulaire de Sam.
Mon avis
★★★★★ 5/5
Sam et toute sa bande sont de retour dans ce tome 2 pour de nouvelles aventures. On retrouve les ingrédients qui ont fait la réussite du premier. Une famille de coeur qui se soutient envers et contre tout, des dialogues qui font mouche, des personnages survoltés et les petits pincements au coeur qui font du bien (Zéro ❤️).
J'aime particulièrement les moments où Sam utilise sa magie et j'ai encore l'impression qu'il y en a trop peu. J'en veux plus !
J'avoue avoir eu un peu peur d'un pseudo triangle amoureux mais je me suis dit que j'allais faire confiance à T.J. Klune, et j'ai eu raison ! C'est un auteur dans lequel on peut avoir une totale confiance pour éviter les intrigues "faciles" et déjà vues. Rien que pour ça, ces romans sont à recommander. Par contre, petit effet de bord, vous vous mettez à ne plus apprécier du tout les romans où les intrigues sont détectables à des kilomètres. Que voulez-vous, on s'habitue vite à la qualité 🙂
Je m'en vais de ce pas poursuivre le reste de la série. J'espère qu'on aura un peu plus de Justin dans le tome suivant, son côté sarcastique me manque.
Au passage, mention spéciale aux couvertures françaises qui sont plutôt très bien réussies !