La version originale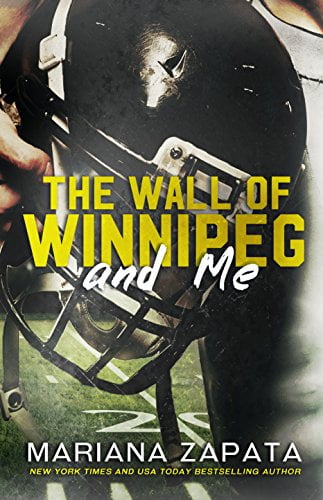 Titre original :
The Wall Of Winnipeg and Me
Résumé original :
Vanessa Mazur knows she's doing the right thing. She shouldn't feel bad for quitting.
Being an assistant/housekeeper/fairy godmother to the top defensive end in the National Football Organization was always supposed to be temporary. She has plans and none of them include washing extra-large underwear longer than necessary.
But when Aiden Graves shows up at her door wanting her to come back, she's beyond shocked.
For two years, the man known as The Wall of Winnipeg couldn't find it in him to tell her good morning or congratulate her on her birthday. Now? He's asking for the unthinkable.
What do you say to the man who is used to getting everything he wants?
La version française : "Et puis quoi encore ? (La proposition)"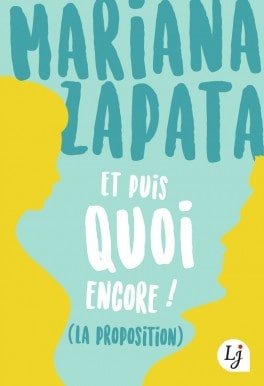 Vanessa vient de démissionner de son poste d'assistante auprès d'Aiden Graves, un sportif taiseux et désagréable.
Soulagée mais très endettée elle ne sait pas trop ce que l'avenir lui réserve.
Et voilà que, soudain, le séduisant énergumène en question se pointe chez elle avec une drôle de proposition, une offre inacceptable et que pourtant, elle peut difficilement refuser…
Mon avis
★★★★★ 5/5
De toutes les romances que j'ai lues (et il y en a beaucoup), les romans écrits par Mariana Zapata sont toujours une vraie réussite pour moi !
The Wall Of Winnipeg and Me est un de ses livres les plus connus. L'histoire nous emmène auprès de Vanessa, assistante d'Aiden, un joueur de football américain. On suit leur relation, d'employée/boss à amis puis à plus. Une histoire toute en douceur de deux personnes qui ont leurs défauts, leurs peurs et qui s'épanouissent de plus en plus auprès de l'autre. C'est beau, c'est touchant, c'est parfois drôle, on sourit devant le livre et on tombe un peu amoureux de ces personnages et de leur relation.
Mariana Zapata est une spécialiste des romances lentes, vraiment trèèèès lentes. Personnellement, j'adore ça, les histoires qui se construisent petit à petit et qui ont un vrai fondement mais je préfère vous prévenir, ces romans sont souvent longs.
Tous les protagonistes de ses romans ont un lien, et j'adore le fait qu'on retrouve parfois des personnages d'anciens livres :
Vanessa et Aiden sont en colocation avec Zac, le héros de Hand Down
Vanessa a pour meilleure amie Diane, l'héroïne de Wait For it
Vanessa a dessiné des tatouages pour Dex, le héros de Under Locke et le logo du groupe de Rhythm, Chord & Malykhin
Ce ne sont que des exemples parmi tant d'autres mais elle créé tout un univers qu'on a toujours beaucoup de plaisir à retrouver. On a un peu l'impression de faire partie d'une bande d'amis. En attendant, je suis présente pour chaque nouveau livre qu'elle écrit !