Sommaire :
La version originale – Lor (Monstrous #7)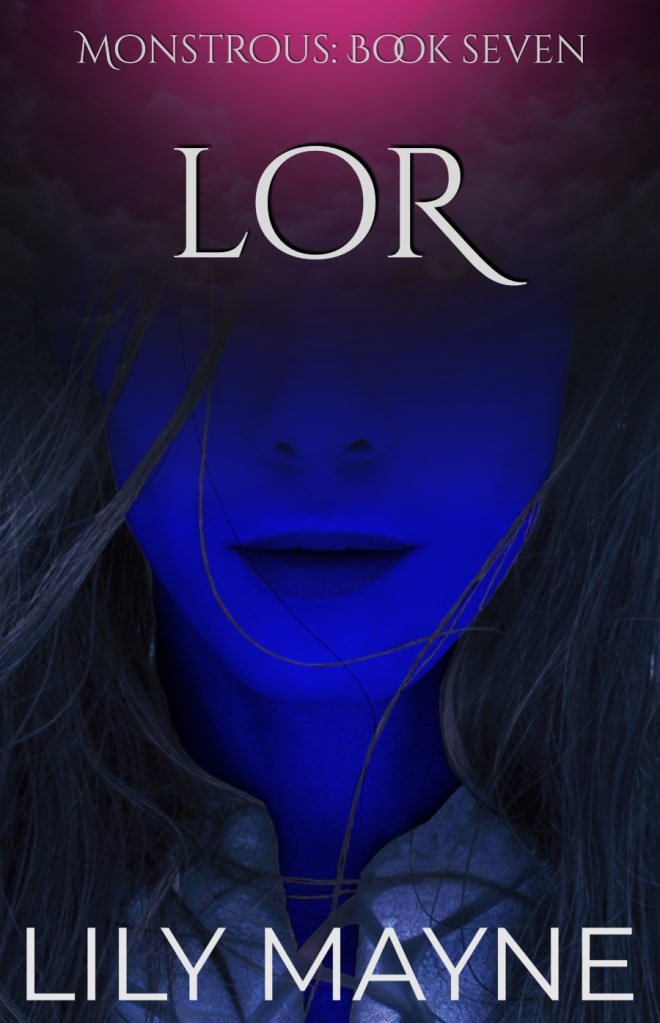 My role as Moric—ruler of a small and prosperous fiefdom in a quiet corner of the world—has always been painfully dull and stifling.
Until a beautiful, otherworldly creature with pink skin and a mane of golden hair falls through a strange void that has appeared in my guestroom.
And I am instantly captivated by him.
I have never seen anything like him. I have no idea where he came from, and what else is through that unsettling void—another world filled with soft-skinned, defenceless creatures like him? No tails, no horns, no claws, no sharp teeth. Tiny clothing, rounded ears, bright blue eyes. He is fascinating. And I want to keep him.
But I have no idea how my citizens and councillors will react to his presence—to the knowledge that a whole other world exists, and there is a portal to it in my guestroom. As much as I try to keep him my secret, the truth starts to slip out.
And those in my fiefdom who cling desperately onto power do their best to tear us apart. To take him from me.
I won't let them.
La version française
Le roman n'est pas encore traduit en français.
Mon avis
★★★★ 4/5
Lor est le tome 7 de la série Monstrous. S'il peut être lu seul, il fait allusion à un univers et de nombreux personnages croisés dans les tomes précédents. Il est donc préférable de lire la série dans l'ordre.
Le tome 7 de la série Monstrous est dédié à deux personnages complètement inconnus jusqu'alors et se déroule dans les années 80. Face à cette promesse, j'étais un peu dubitative (surtout qu'on a des personnages hyper intéressants qui méritent leur roman) mais je me suis lancée en faisant confiance à Lily Mayne.
Bilan de ma lecture ? J'ai adoré les premiers 60 % du livre, je ne les ai pas vus passer. Mais à partir de 60 % et pendant bien 100 pages (sur un roman qui en compte près de 600 sur liseuse, quand même !), l'histoire tourne au ralenti.
Cette chute du rythme et l'ambiance "attentiste" qui s'en suit a bien failli avoir raison de moi. J'ai longuement hésité à sauter des pages. Au final, j'ai fini par avancer pour voir où l'histoire allait se décoincer et je me suis forcée à poursuivre. Cette partie se veut triste et ça l'est par moment, mais clairement j'étais extrêmement frustrée, au point d'en être presque agacée de voir à chaque fois le temps qui passe et l'histoire qui stagne. J'étais plus énervée que triste et je trouvais que les chapitres se suivaient et se ressemblaient.
Je n'ai pas du tout compris pourquoi l'autrice a fait ce choix. Peut-être pour nous mettre dans le même état d'esprit que Lor ? Ça n'a pas vraiment fonctionné dans mon cas. Je n'ai pas trouvé que ce qui était raconté était particulièrement primordial pour l'histoire. Je sais qu'elle prépare le terrain pour le tome 8 mais on aurait pu avoir une version abrégée de ces chapitres, ça n'aurait pas été dérangeant.
Au final, une fois ces 100 pages passées, on retrouve une histoire intéressante bien que j'ai trouvé la fin vite expédiée. J'ai bien aimé le côté années 80 et j'ai compris pourquoi Lily Mayne avait fait le choix de ce saut dans le temps, cela donne de belles perspectives pour le tome 8.
L'histoire entre Lor et Juggs est vraiment le summum du romantisme, ils sont tous les deux gentils, doux et attentionnés. C'était sympa mais je dois admettre que j'ai hâte de découvrir le tome 8 qui s'annonce assez spicy vu le couple qui nous attend 🙃