Sommaire :
La version originale – Better than the Movies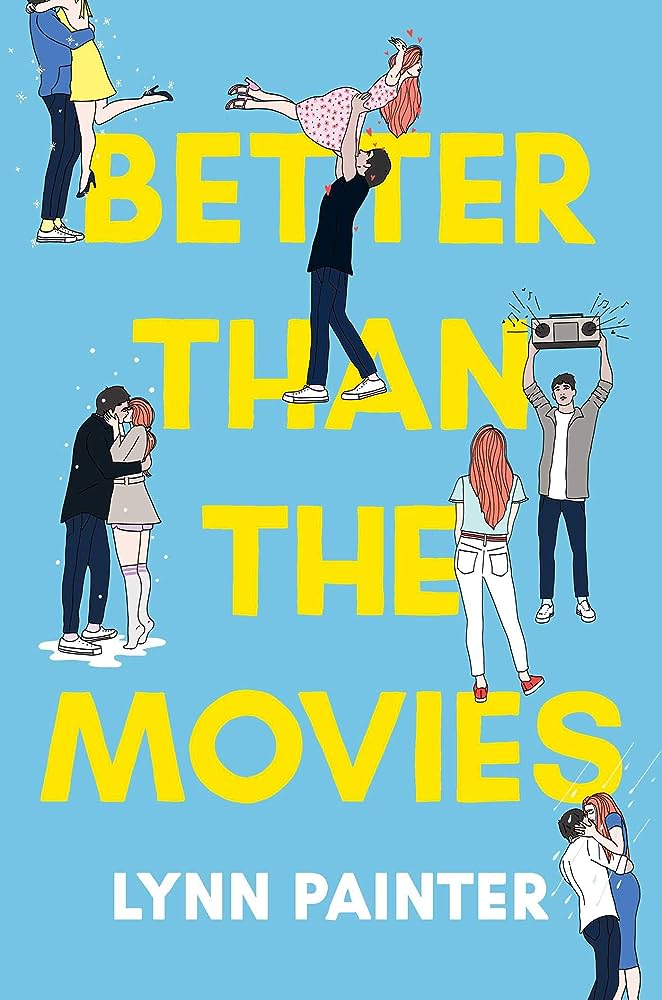 In this rom-com about rom-coms, in the spirit of Kasie West and Jenn Bennett, a hopeless romantic teen attempts to secure a happily-ever-after moment with her forever crush, but finds herself reluctantly drawn to the boy next door.
Perpetual daydreamer Liz Buxbaum gave her heart to Michael a long time ago. But her cool, aloof forever crush never really saw her before he moved away. Now that he's back in town, Liz will do whatever it takes to get on his radar – and maybe snag him as a prom date – even befriend Wes Bennet.
The annoyingly attractive next-door neighbor might seem like a prime candidate for romantic-comedy fantasies, but Wes has only been a pain in Liz's butt since they were kids. Pranks involving frogs and decapitated lawn gnomes do not a potential boyfriend make. Yet, somehow, Wes and Michael are hitting it off, which means Wes is Liz's in.
But as Liz and Wes scheme to get Liz noticed by Michael so she can have her magical prom moment, she's shocked to discover that she likes being around Wes. And as they continue to grow closer, she must reexamine everything she thought she knew about love – and rethink her own ideas of what happily ever after should look like.
La version française
Ce roman n'est pas encore traduit en français.
Mon avis
★★★★ 4,5/5
J'ai croisé ce roman sur Instagram entouré de notes 5 étoiles, il s'est donc vite retrouvé en tête de ma PAL. Et je dois dire que j'ai vraiment passé un excellent moment ! J'ai dévoré ce roman en 2 jours sans voir le temps passer.
« Better than the Movies » nous emmène à la rencontre de Liz, une jeune fille rêveuse, fan de comédies romantiques, qui attend avec impatience de rencontrer l'homme de sa vie. Quand Michaël, son ancien voisin qu'elle aimait beaucoup beaucoup, revient dans son lycée, elle y voit un signe du destin et décide de se rapprocher de lui. Pour réussir, elle demande l'aide de son autre voisin, Wes, avec qui elle a toujours eu une relation tumultueuse.
On ne va pas se mentir, à la lecture du résumé, on sait clairement à quoi s'attendre sur ce roman mais c'est tellement le genre de tropes que j'aime ! J'ai vraiment aimé ce roman, on a beaucoup de personnages, principaux comme secondaires, très bien écrits. On évite les clichés (la nana populaire, le mec sportif etc.), tous ont des nuances et ne sont pas vraiment ce qu'on pense de prime abord.
Liz est naïve, parfois à l'extrême mais elle n'en reste pas moins touchante. Wes… J'ai adoré Wes ! C'est un personnage drôle, charismatique. Plus je vieillis, plus j'apprécie les personnages qui sont fiables et responsables et Wes est clairement quelqu'un sur qui on peut compter. On a vraiment un roman où les deux protagonistes échangent, passent du temps ensemble. C'est très agréable de voir une relation aussi bien construite. Ils sont présentés comme « Enemies to Lovers« , mais ils ne sont pas vraiment ennemis (je suis difficile sur ce trope). Wes est juste incapable de laisser Liz tranquille, ce qui l'exaspère au plus point.
Il y a énormément de références à des comédies romantiques, j'avoue que je n'avais pas toutes les références et musiques dont il est question dans le roman. Je pense que la lecture est encore plus agréable quand on sait de quoi il est question. J'ai quand même une très forte envie de reregarder « Le Journal de Bridget Jones » et « Ten Things I Hate about You ».
Pour conclure, si vous voulez un roman « feel good », avec des personnages attachants, qui ont une relation saine, qui vous provoque tous les bons sentiments, laissez-vous tenter par ce roman ! Je n'ai pas mis 5 étoiles car je réserve cette note aux livres qui restent avec moi longtemps, ce qui n'est pas forcément le cas ici mais c'est vraiment un bon roman.