Sommaire :
La version originale – Blame it on the Mistletoe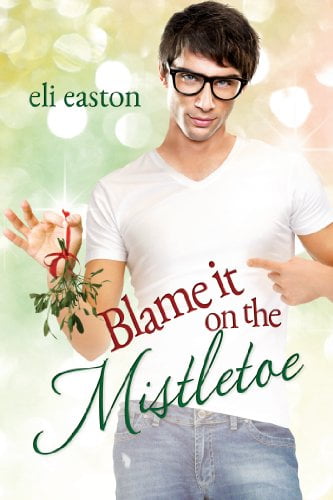 When physics grad student Fielding Monroe and skirt-chaser and football player Mick Colman become college housemates, they're both in for a whole new education. Mick looks out for the absent-minded genius, and he helps Fielding clean up his appearance and discover all the silly pleasures his strict upbringing as a child prodigy denied him. They become best friends.

It's all well and good until they run into a cheerleader who calls Mick the 'best kisser on campus.' Fielding has never been kissed, and he decides Mick and only Mick can teach him how it's done. After all, the physics department's Christmas party is coming up with its dreaded mistletoe. Fielding wants to impress his peers and look cool for once in his life. The thing about Fielding is, once he locks onto an idea, it's almost impossible to get him to change his mind. And he just doesn't understand why his straight best friend would have a problem providing a little demonstration.

Mick knows kissing is a dangerous game. If he gives in, it would take a miracle for the thing not to turn into a disaster. Then again, if the kissing lessons get out of hand they can always blame it on the mistletoe.
La version française – Pour une branche de gui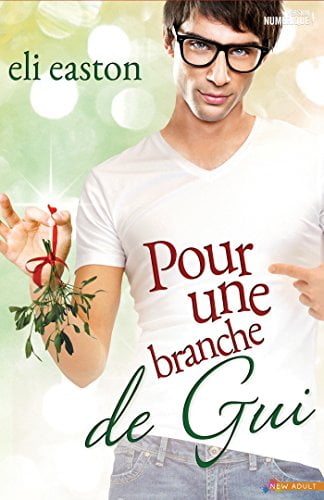 Mick Colman, joueur de football et coureur de jupons, et Fielding Monroe, étudiant surdoué en physique, mais étranger aux plus simples concepts de la vie en société, sont deux colocataires inhabituels – et pourtant meilleurs amis.
Du moins, jusqu'à ce qu'une cheerleader dise à Mick qu'il est la personne qui embrasse le mieux sur le campus. Fielding, qui n'a jamais embrassé qui que ce soit, décide que Mick doit lui apprendre – après tout, la fête de Noël du département de physique et son gui fatidique approchent. Et, le problème avec Fielding, c'est qu'une fois qu'il a une idée en tête, il est difficile de la lui enlever.
Mick, lui, sait très bien que ce baiser est une très mauvaise idée. S'il accepte, ce sera un miracle que tout ça ne se transforme pas en désastre. Enfin, après tout, si ça tourne mal, ils pourront toujours dire que c'est de la faute au gui…
Mon avis
★★★ 3,5/5
Blame It on the Mistletoe est une romance de Noël qui compte seulement 99 pages. J'ai bien aimé cette courte histoire mais je l'ai trouvée un peu trop courte dans le sens où l'auteur prend quelques raccourcis qui m'ont un peu gênée.
Tous les ingrédients étaient réunis pour en faire une histoire assez top : des personnages attachants qui ont une vraie alchimie, du drama mais pas trop.
Cependant, il manquait à mon goût des scènes assez importantes. Le revirement de situation va trop vite, l'épilogue, n'en parlons même pas. Et c'est dommage car c'était vraiment une histoire qui avait du potentiel !
Il faudrait aussi revoir la couverture du roman qui n'est vraiment pas jolie, j'ai failli ne pas la lire à cause de ça et ça aurait été bête car j'ai passé un bon moment.